The Tiksi garrison will house 100 servicemen
The first pile of the new military garrison at the Tiksi-3 settlement was hammered into the permafrost today, with help of Russia's Northern Fleet commander Admiral Nikolay Yevmenov.
'We plan to develop an anti-aircraft defence unit here in Tiksi, it will become part of the 45th army,' he said.
'Radio and anti-aircraft missile units must create a protective dome to defend the airspace above the Russian Arctic.'
Yevmenov said: 'The first part of such dome was made on Kotelny island, the second point is Franz Josef Land.
'There is also a radar point on the shore of the Kara Sea.
'Apart from these sites, we plan to develop the village of Alykel outside Norilsk.
'Next we'll get to Tiski, and will continue moving further to Chokurdakh, Chersky, Kigelyakh and Taymylyr.
'There will be radar detachments in every one of these location',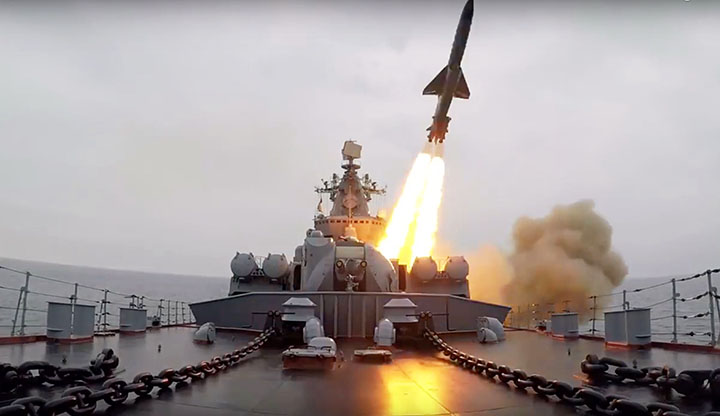 ---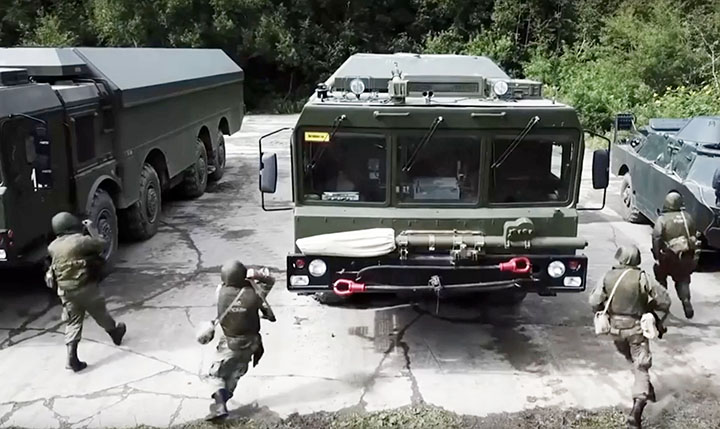 ---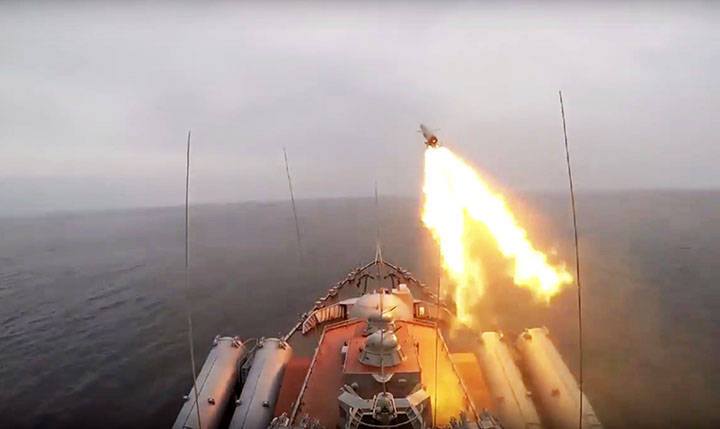 Military drills in the sea of Okhotsk. Pictures: Russian MOD
---
The Tiksi garrison will house 100 servicemen.
The facility will incite a dormitory, a diesel electro station, storages for water and fuel and an administrative unit - all ready in less than six months.
Today the Northern Fleet has completed its first ever warship training in the Tiksi Bay area.
Seven hundred troops and paratroopers of the Northern Sea Arctic grouping worked on co-ordinating a naval attack on an unequipped coast, and on military operations in conditions of the extreme north.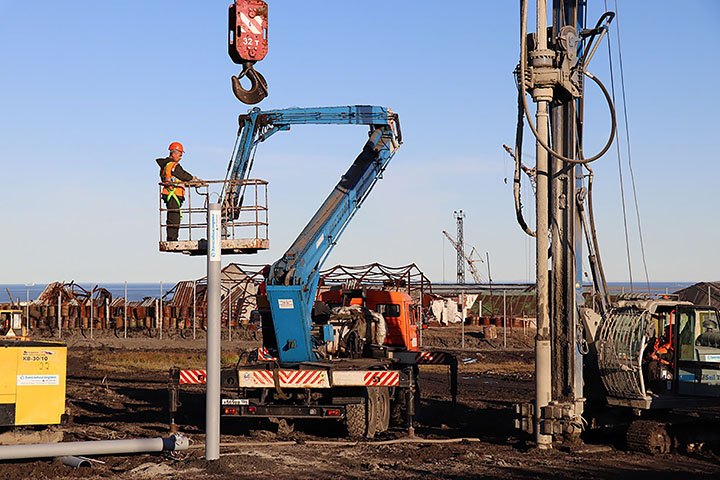 First pile of the military garrison in Tiksi, north of Yakutia

The acting head of Yakutia, also known as the Sakha republic, Aisen Nikolayev, welcomed Ministry of Defence's plans of Tiksi development, and the overall growth of the Northern Sea route.
'Modernised ports along the route and new equipment will guarantee completion of northern delivery, which means that the Arctic areas of the republic will always have necessary products, building materials and fuel. That would increase the turnover of goods,' Nikolayev said.
This is the new industrialisation, Nikolayev said, a new breath of life for the northern areas of Yakutia, which is happening thanks to state's focus on the Arctic.
First ever military drill in the Tiksi bay. Pictures: A.Ivanov, Mayak Arktiki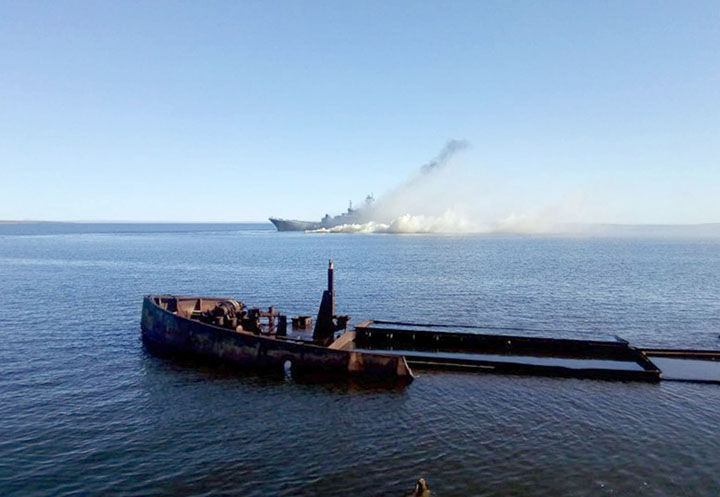 ---