Thawing Arctic. Picture: Alexander Oboimov
The phenomenon of permafrost - a several-metre-deep and hard frozen mix of soil, sand and ice, lying under cities, towns and vast unpopulated areas of Russian Arctic regions - is vanishing, Alexander Kozlov, Russian Minister of Natural Resources said.
'Every such region understands what's coming to it in 20, 30 years. It'll stop being northern (climate-wise), or it will suddenly turn into a clearly agricultural', Alexander Kozlov said in an interview to Russian business news outlet RBC.
The minister believes that the regions should be able to adapt to this fast-changing situation.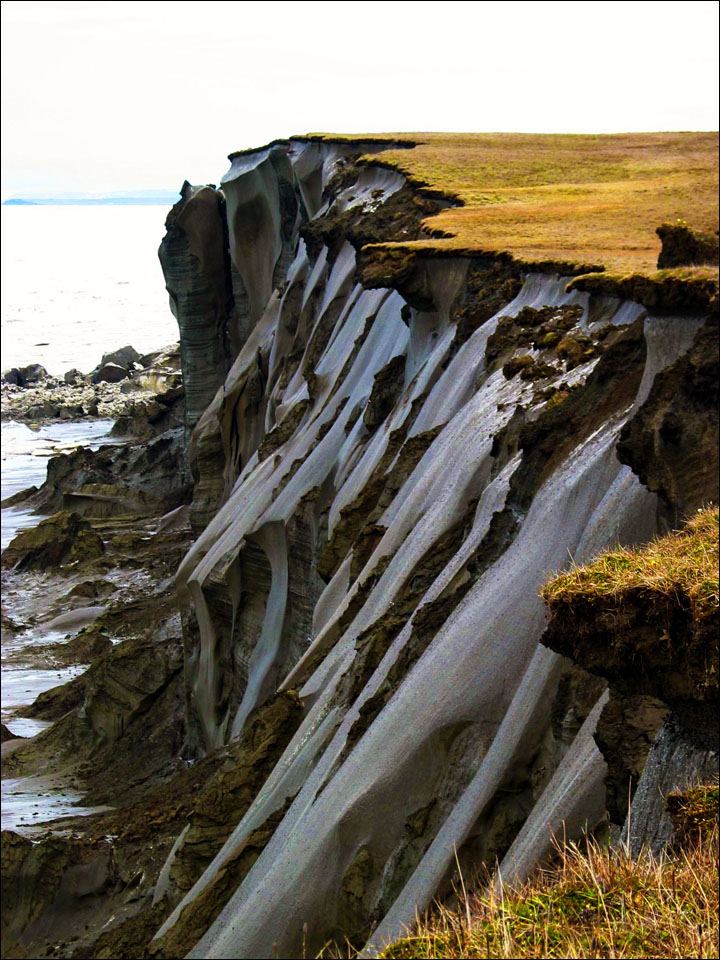 ---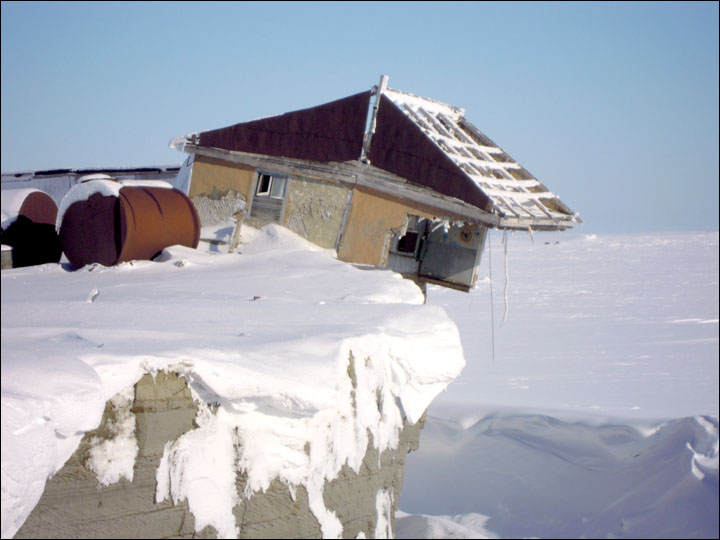 ---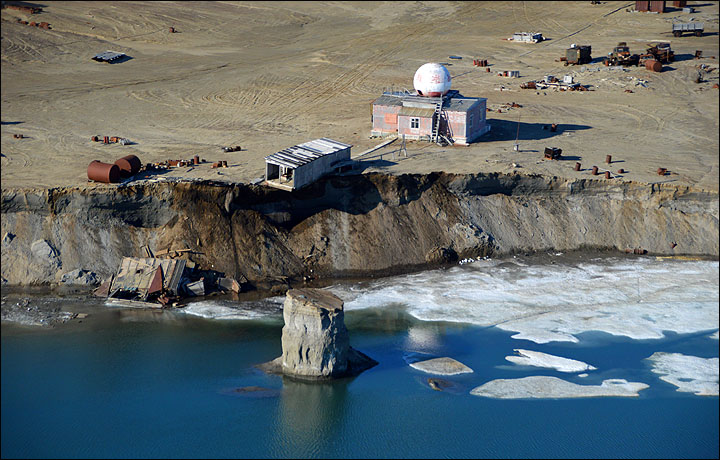 Vanishing landscape of Russian Arctic. Pictures: Alexander Oboimov, Viktor Nikiforov
---
If true, an enormous amount of new agricultural land could come Russia's way: but how easy it would be to convert this to viable farmland is hard to know.
Russia has a vast Arctic zone, spreading about four million square kilometres along its northern border from the west to the extreme east.
Almost 60% is permafrost, which means that the mainland's subsoil underneath the frozen layer has never been studied.
Russian permafrost area is also the world's biggest reservoir of organic carbon, which converts into a greenhouse gas including methane once it thaws.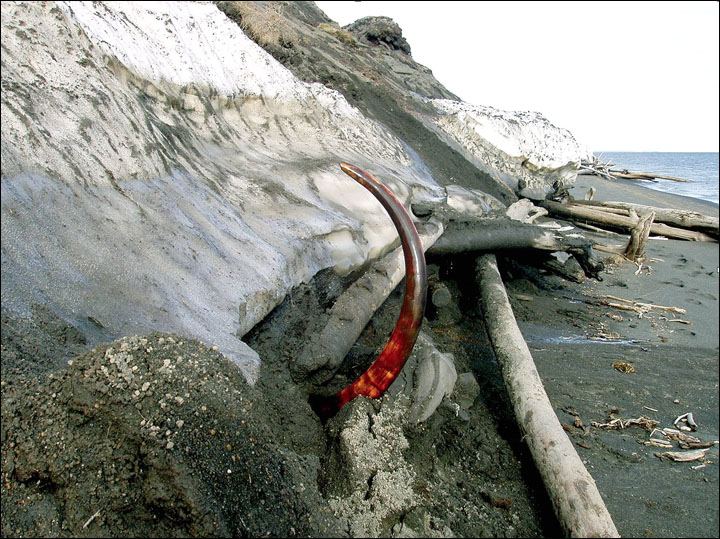 ---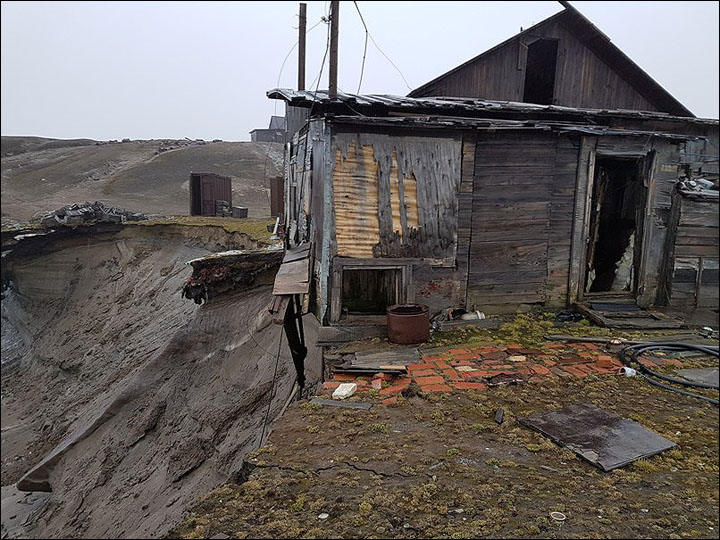 ---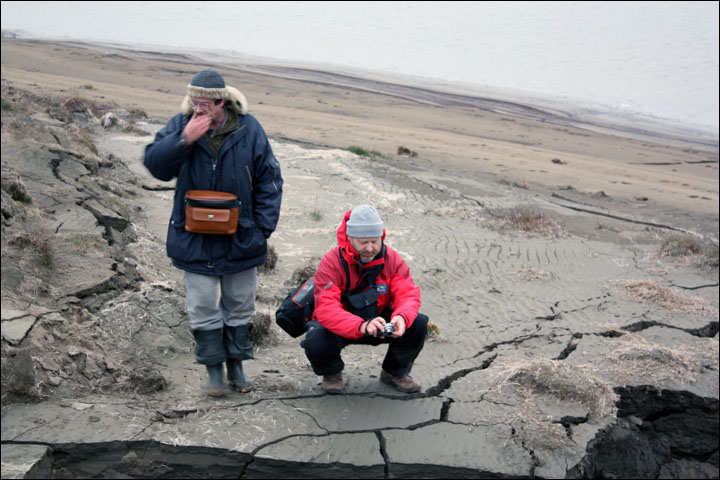 ---

Vanishing landscape of Russian Arctic. Pictures: Alexander Oboimov, Viktor Nikiforov
---
'Comprising up to 500 gigaton of organic matter like roots of ancient grass, bushes and trees, plus the remains of animals - this is permafrost in Yakutia alone, and by its estimated weight it is heavier than all currently growing Earth's biomass,' said Nikita Zimov, director of the Russian North-Eastern Scientific Station near the port town of Chersky in the extreme north of Yakutia.
Back at the end of 2019, Russia's Ministry for Development of Far East and Arctic estimated the country's annual loss due to thawing permafrost at an astonishing 50 to 150 billion roubles ($676 million to $2.03 billion).
Thawing permafrost threatens numerous buildings and infrastructure in the Arctic, warned deputy minister of natural resources Alexander Krutikov.
'The scale is very serious indeed, as pipes are blowing up, piles are collapsing', he said.
Another warning about the upcoming large-scale thawing of permafrost came from a group of Russian experts who follow the effects of changing climate.
Even if the global warming will be contained at a level significantly lower than 2 degrees Celsius, still three to four metres of permafrost will thaw by 2100', they said in the report.
Should the emission of greenhouse gas continue to grow, then up to 70 percent of the permafrost can be lost, the experts said.