Doctors beam as they carry flowers and balloons to congratulate Chinese student with her all-clear on coronavirus at Tyumen infectious disease hospital. Picture: Tyumen Line
The 30 year old Chinese National Wan Yunbin was filmed this morning as he beamed on steps of Chita infectious disease hospital.
'Ahhh, good! It's so good to be outside'- he told waiting journalists.
He will have to wait until 14 February to be re-united with his wife and two year old daughter who are still in quarantine.
Wan Yunbin was diagnosed with coronavirus on 31 January, on the same day as another Chinese national whose diagnosis was confirmed by doctors in Tyumen, Western Siberia.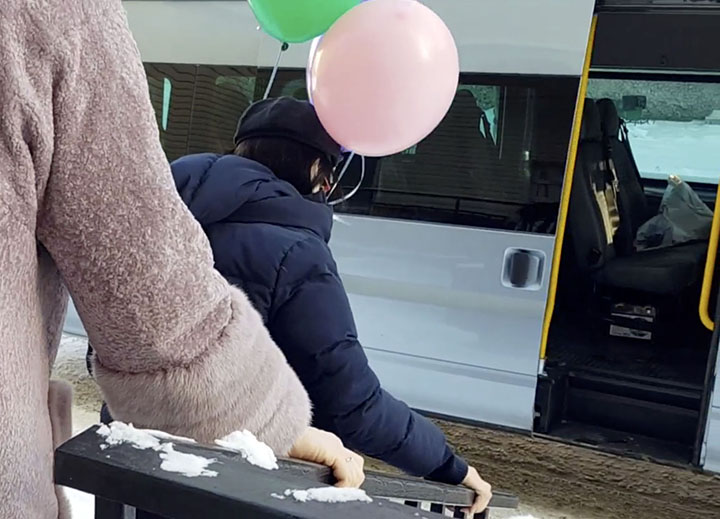 ---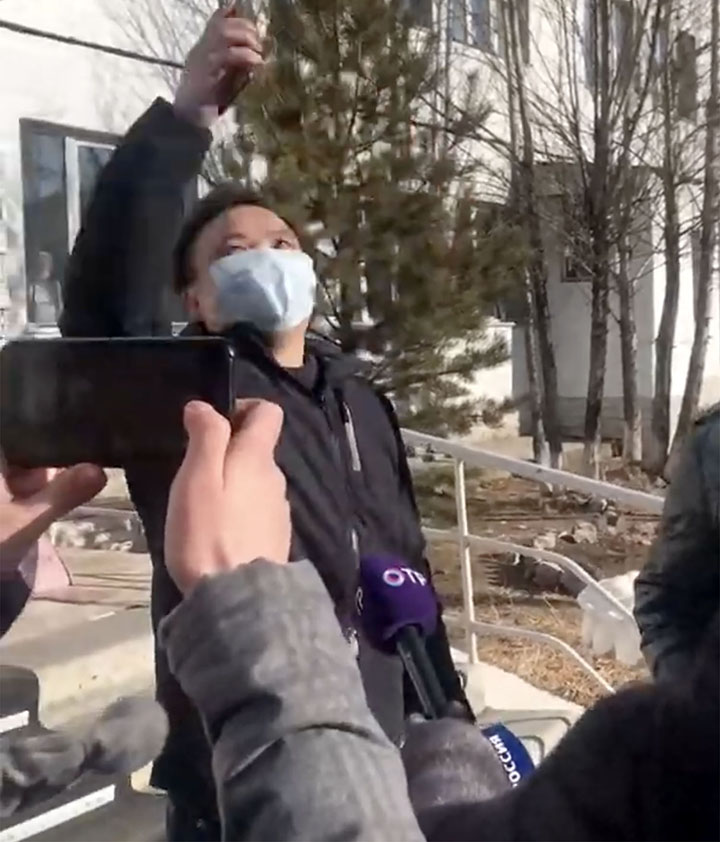 ---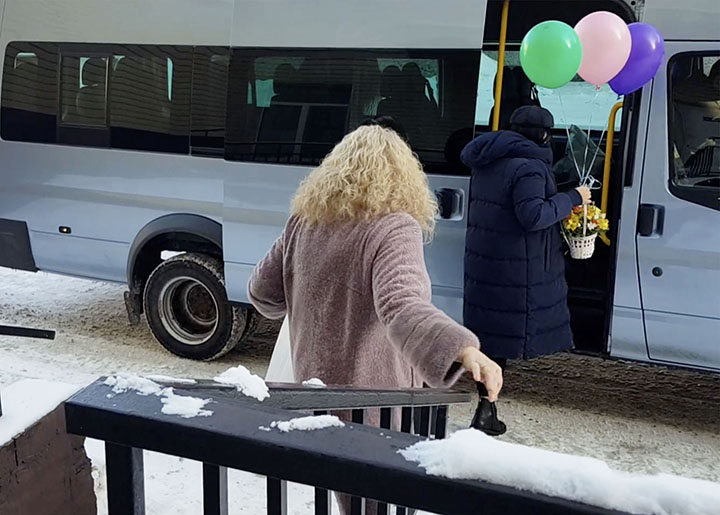 ---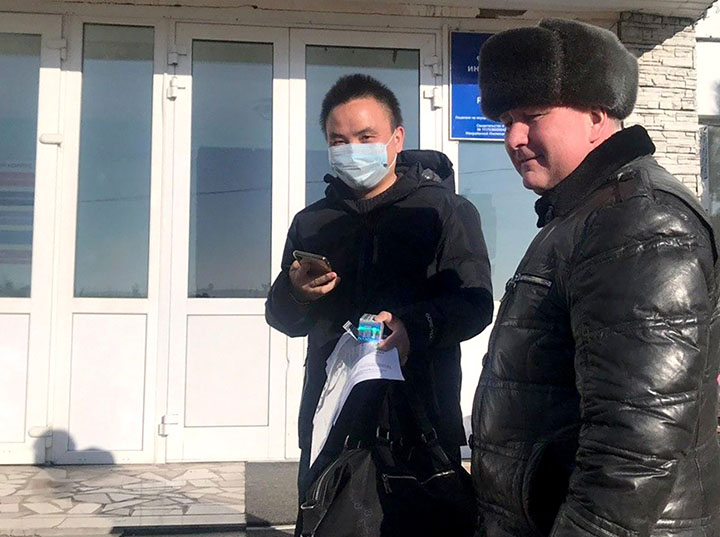 Chinese father-of-one leaves hospital in Chita, after yesterday's release of woman patient in Tyumen, both Siberia. Pictures: Zab.ru, Tyumen Line
---
The unnamed student of Tyumen Industrial University was given all clear yesterday and left local infection hospital.
She thanked the team of local doctors and nurses as they walked into her room with flowers and balloons to confirm the good news.
Currently there are no more confirmed coronavirus cases in Russia.
Wan Yunbin pictured with wife and daughter, and earlier as he was going through treatment at Chita hospital. Pictures: Wan Yunbin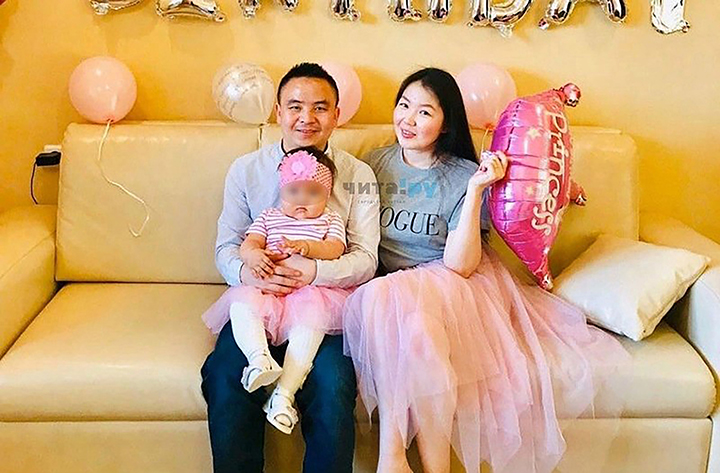 ---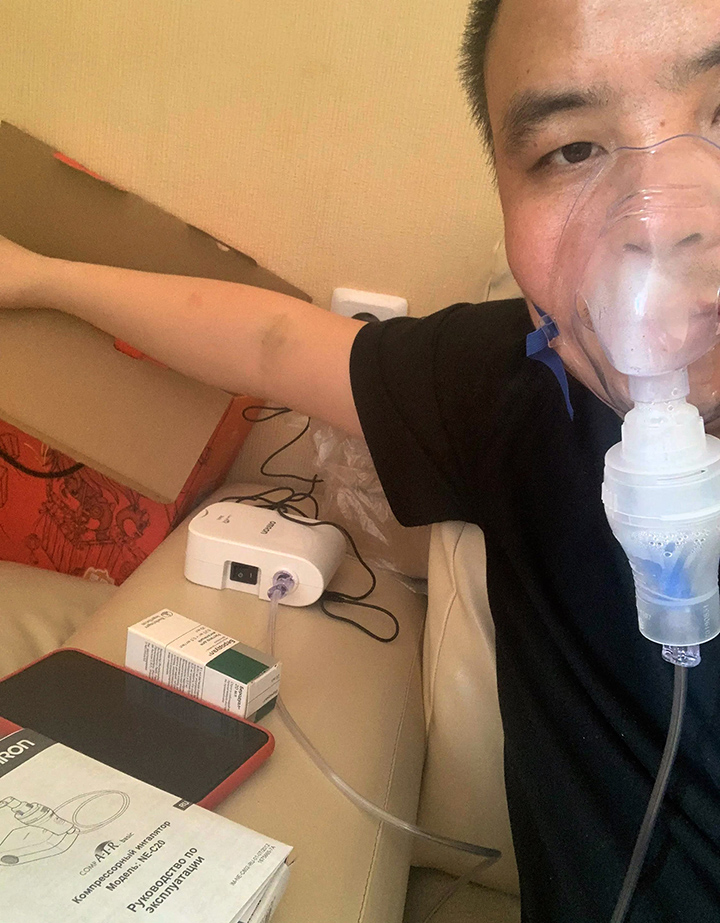 ---