Rescued, Sergei Lobanov and Alexei Arkhipov. Picture: Liza Alert Resuers
Sergei Lobanov and Alexei Arkhipov were snowmobiling in the Saltymakovo district of Kemerovo when they got into trouble. Their snowmobile broke down and for two days and a night they literally crawled their way through deep snow, trying to find their way back to civilisation.
Liza Alert - a volunteer group specialising in finding lost people - sprang into action after a plea for help from the wife of one of the lost men.
The organisation uses the varied skills of its members to offer rapid help, offering rescue with the aid of crowdsourcing.
First Nadezhda from Novosibirsk created a detailed map of the area where two men got lost, working overnight from 17 to 18 February, immediately after the call for help came. Then volunteers found a publishing house ready to instantly print the map and drove towards the remote area.
On the morning of 19 February, Liza Alert held a meeting with rescuers from the local Emergencies Ministry, along with hunters from the region and family members, pooling their knowledge. They pinpointed the most promising area for the search.
Though helicopters had been used, they had brought no success by this point. More volunteers from the nationwide organisation provided snowmobiles. This allowed a group of seven - four volunteers and three snow mobile drivers - to reach areas which were previously inaccessible to the official search parties.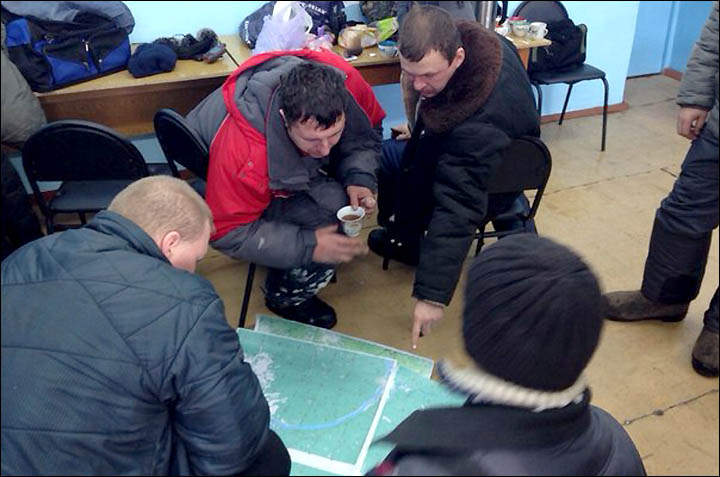 ---
---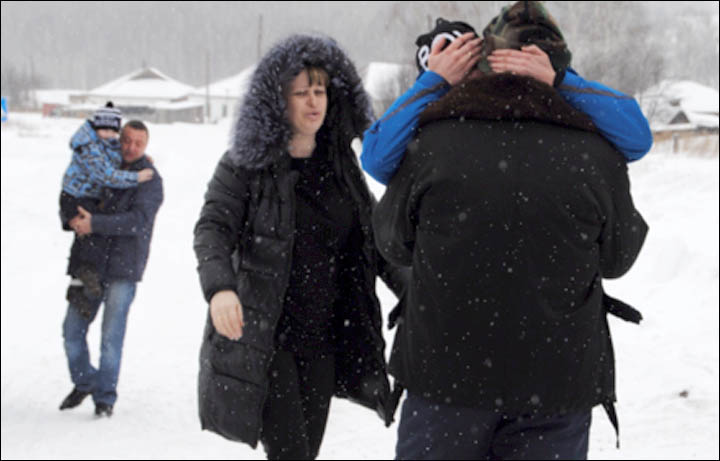 The only rule that guides the volunteers is a desire to help and use their skills to assist whoever is in trouble. Pictures: Liza Alert Resuers
Unknown to the searches, the men had found a hunters' hut equipped with emergency supplies in which they took refuge after two days and one night crawling through the deep snow. This gave them respite and allowed them to proceed on.
'It saved them because the hut was equipped. On the third day, the volunteers' group of three snowmobiles started to search,' said rescuer Ilya. 'We found them in the afternoon about 40 km from the nearest town. They were coming towards us.'
As Maksim Kondratyev, head of Liza Alert group, said: 'It's impossible to describe the joy we all felt. The moment their family members rushed towards two men, saying 'We knew, we knew, we never lost hope!', and the way they hugged each other.'
Before the internet age, they men might have perished.
Liza Alert has had remarkable successes similar to this case in Kemerovo after it was set up following the tragic death of five year old Liza Fomkina in woods in Moscow region. She went to play in the woods with her aunt Masha, and they both got hopelessly lost.
At the time, there was no system for volunteers to organise their help. People didn't know how to get organised, and after the girl's parents raised the alert, time passed before active searches began. It was a member of Liza's family that brought attention to the searches by putting a cry for help online. This brought a flood of volunteers who worked alongside police.
The searches went for nine days before the body of Liza's aunt Masha was found almost naked. Later police would understand that she had given her clothes to keep Liza warm. Later Liza's body was found, too.
'If only we were a little bit faster, Liza would have been alive. This little hero has been waiting for us until the last moment. I will never forget the moment we found her,' said one of the searchers. 'Police took part in the search for Liza, but there were only a few officers involved for the first few days, after which they stopped looking for her completely,' added Grigory Sergeev, who answered the online cry for assistance.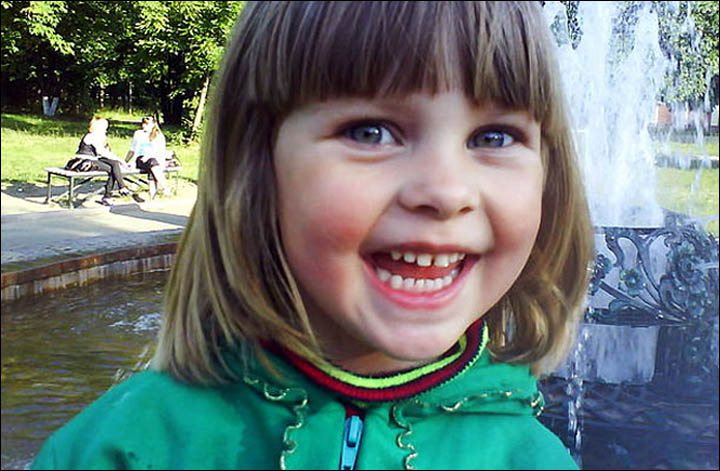 Liza Fomkina, 5. The tragic story of her death went viral around the web and acted as a catalyst in creating a volunteers rescue service.
The tragic story of her death went viral around the web and acted as a catalyst in creating a volunteers rescue service, named Liza Alert.
The service began working in Moscow and the surrounding region, with people the joining in from all around Russia.
Liza Alert do not take money - the only rule that guides the volunteers is a desire to help and use their skills to assist whoever is in trouble.
As Ilya said: 'Special thanks to search and rescue teams Lisa Alert. They are Mega people! They are seeking and helping people and completely voluntarily, not having any commercial basis'.
Liza Alert now has thousands of volunteers on whom it can call when calls come in. They are especially dedicated to tracking lost children.
'Unfortunately, though, not all the searches have had a happy end,' said one of the team. 'And some have yet to end.'
There can be good co-operation with the police and rescue authorities who understand the value of a new resource in tracking lost people, especially when time is very often the key factor in a successful outcome.