A man in Yakutia tried to help a helpless brown bear. Picture: The Siberian Times
A video on social media shows a man trying to pull a young brown bear's head out of a canister in the Sakha Republic, Russia's coldest region.
The exact location on the footage is unknown, but it is believed to have been filmed around Neryungri in the south of the region, also called Yakutia.
The bear is believed to have been scavenging for food, possibly on the rubbish dump.
The local Minister of Ecology ordered all rangers in the area to be on the lookout to save the bear which cannot eat while its face is wedged inside the large tin.
Spokesman Anna Nalimova said: 'The Ministry's hunting department sent a note to all inspections in the south of Yakutia, asking to figure out where the video was filmed.'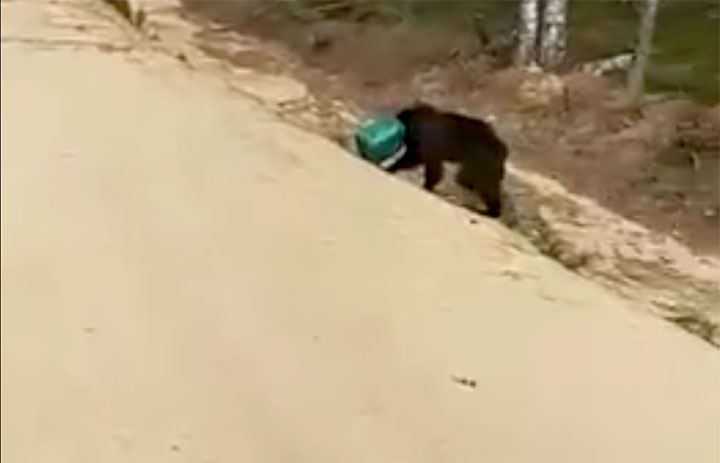 ---
---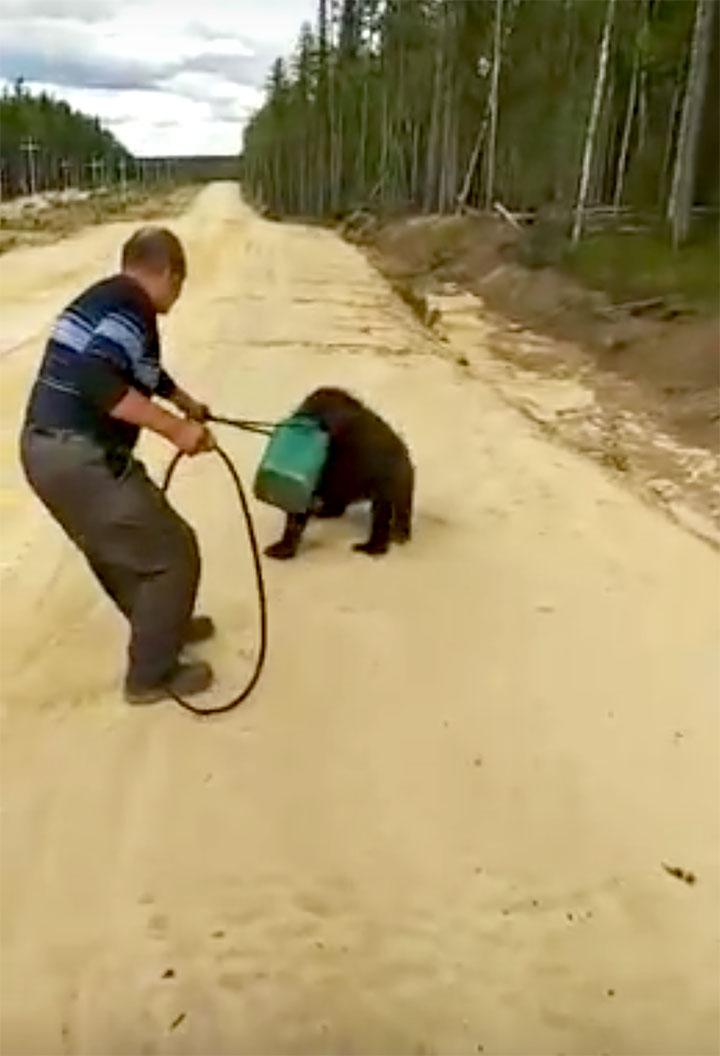 It is still unclear where the video was filmed. Pictures: The Siberian Times
---
On the footage two men speak Russian as one tries to pull off a green-coloured canister trapped on the brown bear's head with what looks like a bicycle tyre.
A middle-aged man keeps saying 'Misha (a common Russian name for a bear), Misha, wait' as he throws the tyre over the bear's neck and then tries to leverage the canister free.
The bear at first seems to welcome the help but then grows more nervous - unable to see.
At some point his friend suggests to drive away to bring a boat hook, and also says they should tie the bear in order to free it.
The man makes four attempts to aid the beast - but gives up as the canister is too tight.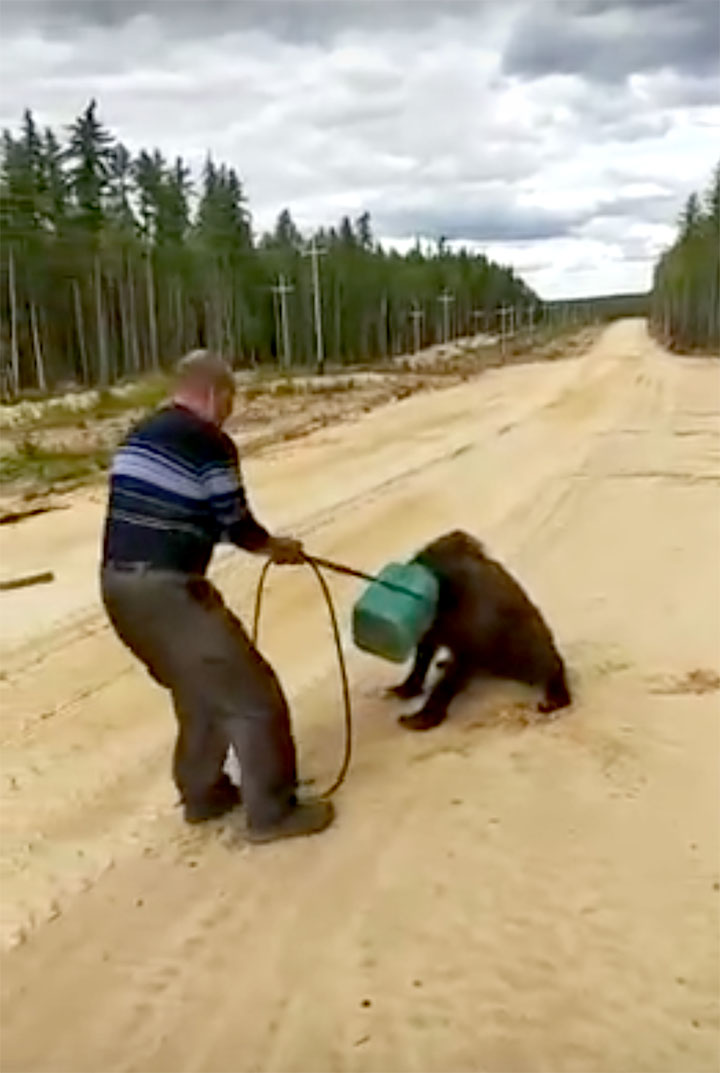 ---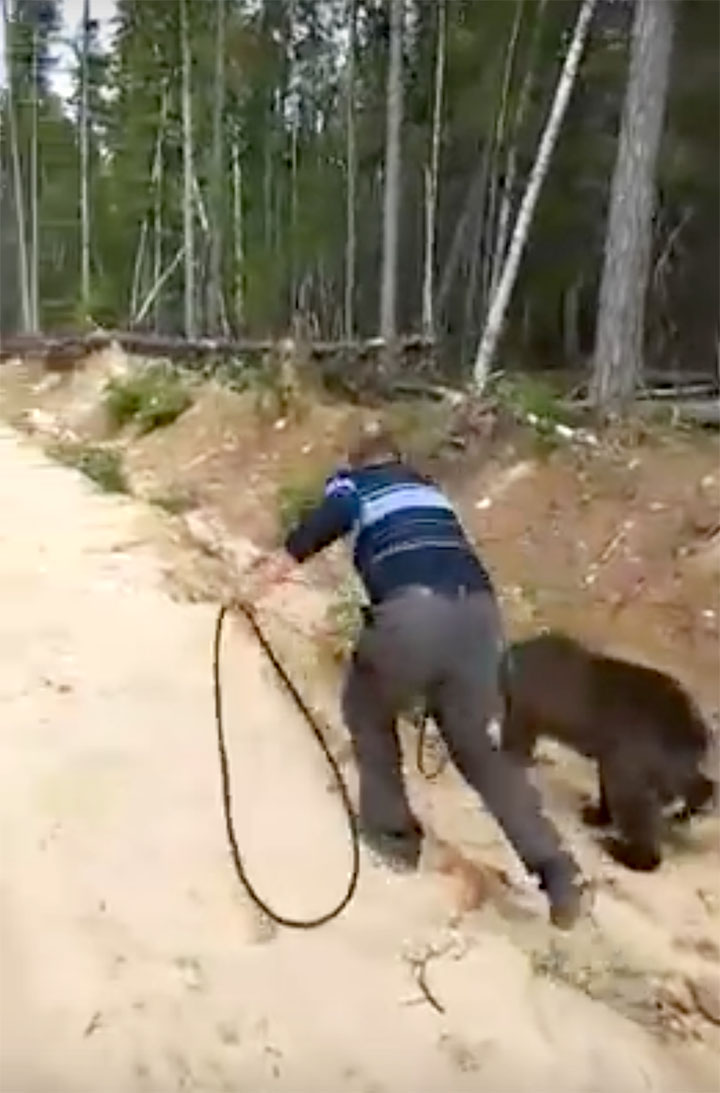 ---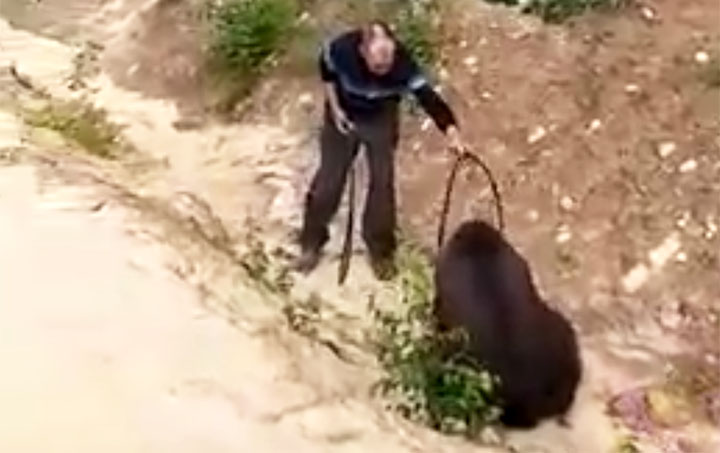 Rangers are on a lookout for the bear. Pictures: The Siberian Times
---
The bear doesn't make any noises but is clearly in pain, walking across and along the mud track in the middle of Siberian taiga.
It is unclear what was inside the canister that attracted the bear.
There have been many reports in Yakutia about bears coming to explore rubbish sites.
Earlier this summer hunters had to be called to protect a children camp under a siege from a brown bear with two cubs.
Two years ago, a polar bear had to be sedated to remove a tin can that became wedged to its mouth.

Watch the video of the failed rescue attempts below; pictures of a polar bear cub who had to be sedated after a tin can got wedged to its mouth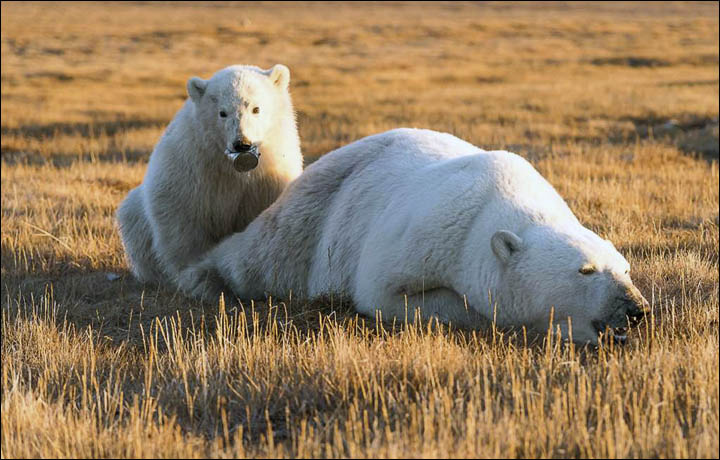 ---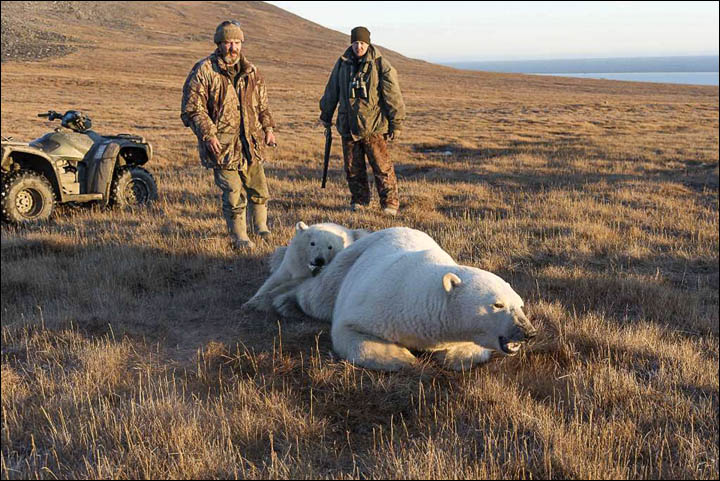 ---
---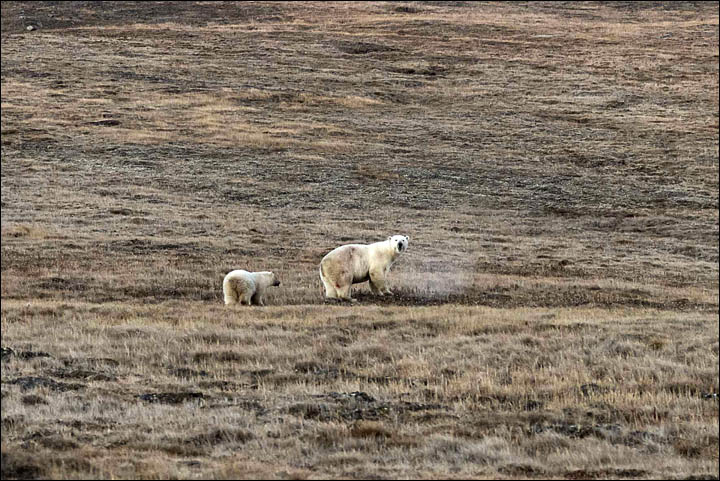 ---