An area of 1,500 square metres was destroyed by the fire. Picture: Vladimir Skovorodnikov
Helicopters were used by the emergency services in a massive operation to extinguish the fire. The landmark tower - called 'Novaya Vysota' or 'New Pinnacle' - was built in 2001. Locals uploaded disturbing footage of the fire to social networking sites and youtube.
Elena Fishka, a Krasnoyarsk resident, wrote alongside a picture of the burning tower: 'I went crazy when my sister sent me this picture. She took it from the window of her flat. She lives really close. It's so awful. Poor people.'
'The house has a vinyl siding and plastic-furnished balconies. This is what is burning,' Elena Yastrebkova, spokeswoman for the local office of the Emergencies Ministry, told RIA Novosti news agency.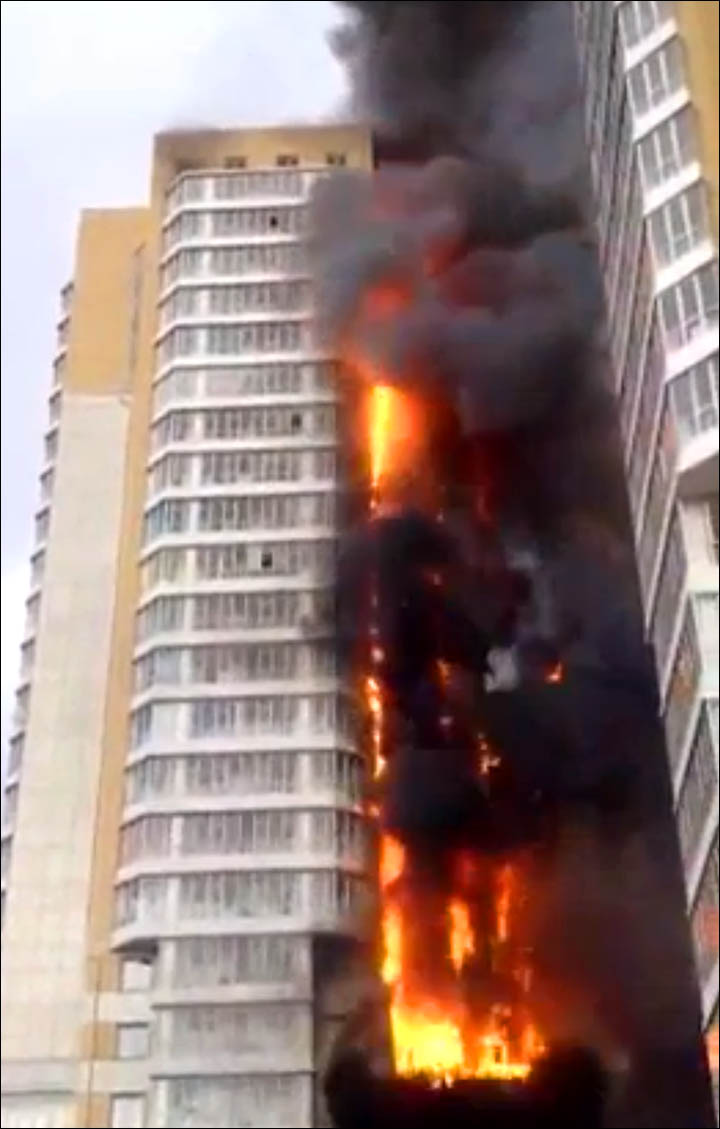 ---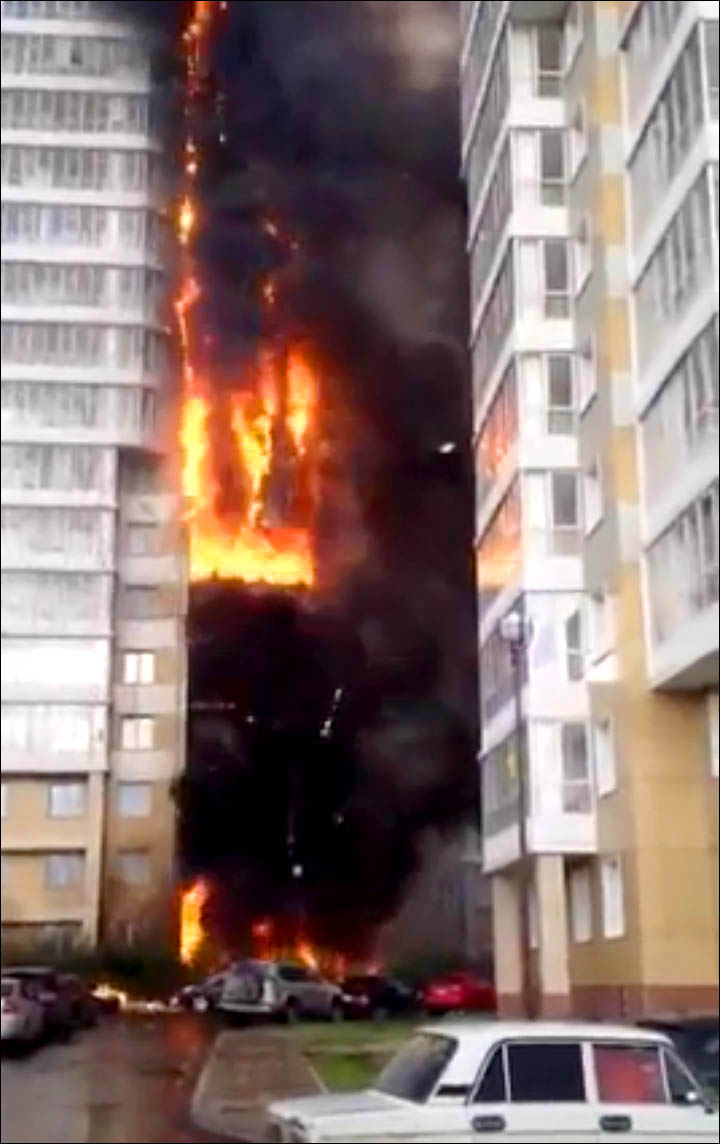 ---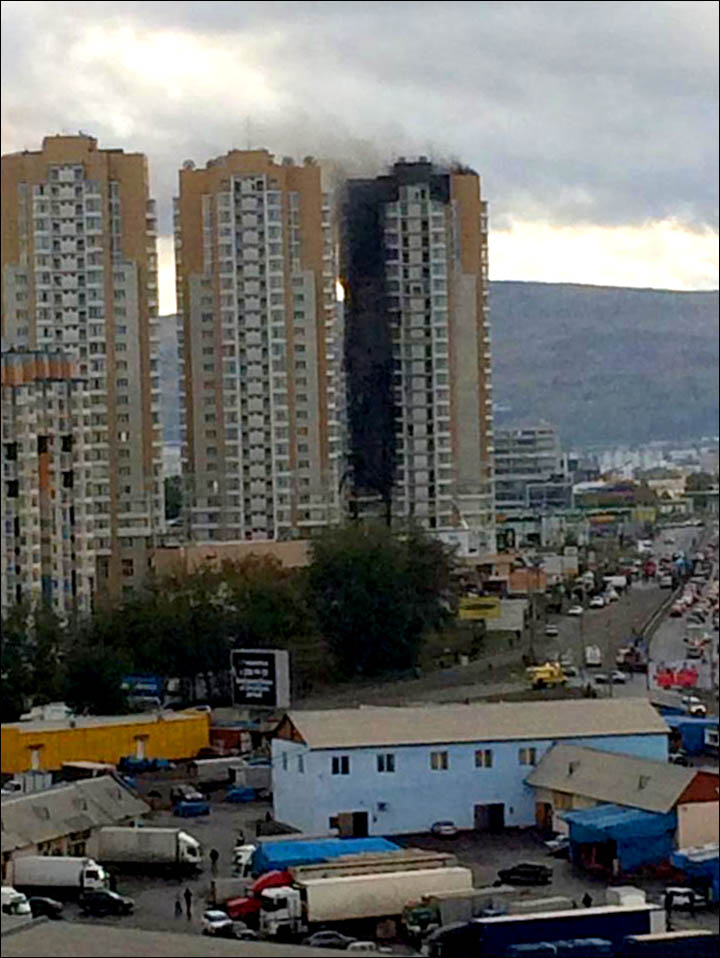 ---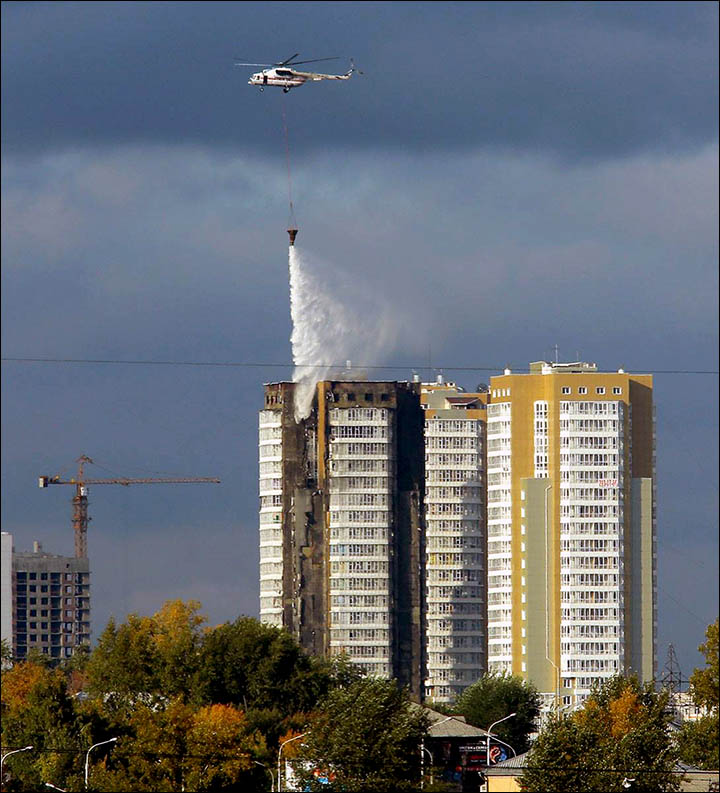 All residents 'safely evacuated' as the tower was engulfed in flames.. Picture: Sails, Elena Fishka, Vladimir Skovorodnikov
Early reports said all residents were safely evacuated. A total of 72 firefighters were at the scene deploying 20 water tankers, three ladders as well as helicopter assistance.
The fire started at around 1pm local time, but the cause was not immediately known. It began on the lower floors and spread up the building, according to an eyewitness.
Not all the 120 apartments in the block were occupied, which helped in residents fleeing safely through the buildings single main entrance. An area of 1,500 square metres was destroyed by the fire, it was reported.
The fire is certain to raise concerns across Russia on safety in high residential towers, which are a feature of most major cities, though at 25 storeys this is higher than average.