'Two administrative crime investigations are launched against this driver'. Picture: Omsk regional police press service
The 47 year old Siberian driver had a button to the right side of his steering wheel which allowed him to change from one Russian car plate number to another in a matter of seconds, ideal for evading the unwanted attention of traffic police. He could flip the numbers on the back or front of his borrowed car, just like Sean Connery in Goldfinger and Thunderball.
He only forgot one thing: he was driving with the wrong kind of tinted windows.
This was the reason he was hauled over by the traffic cops who, when examining the car, noticed his devious gadget for switching plates.
He told police the 007 device was nothing to do with him and that he had borrowed the car from his nephew to impress his girlfriend.
Police discovered he had indeed borrowed the car from his 35 year old relative but said it was the driver, not the owner, who had committed the crime.
---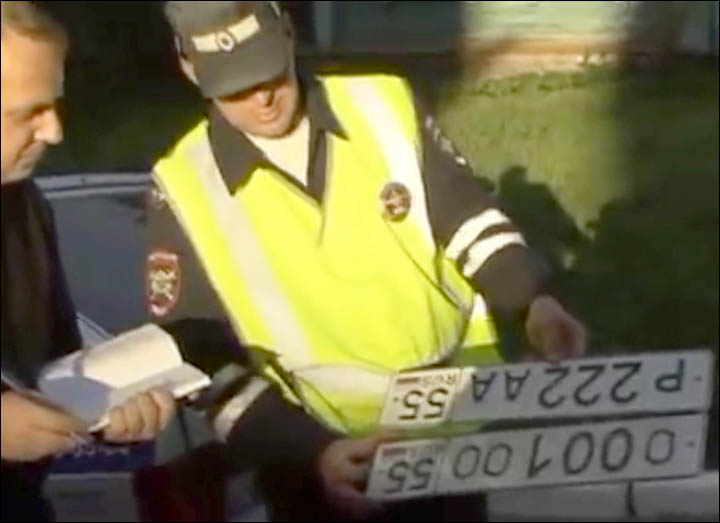 ---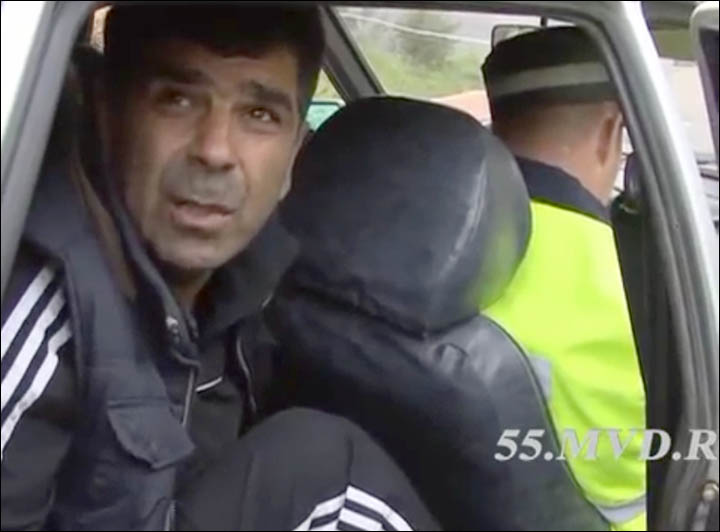 Siberian James Bond is no match for 007 after being arrested for driving a car with a number plate flipper. Pictures: Omsk regional police press service
Sergei Kartavenko, deputy head of road police department of Omsk region, stated: 'Two administrative crime investigations are launched against this driver - 'driving a car with tinted windows' and 'driving a car with falsified state registration numbers'.'