Dmitry Shipilov, 33 yo, detained after interview with Artyom Loskutov. Picture: Instagram.com
Shipilov was detained at a railway station outside Moscow on 11 September.
The same day newspaper Novosti Kuzbassa published his interview with Artyom Loskutov, who sought to organise a march for the 'federalisation' of Siberia.
The march last month was banned amid claims of extremism.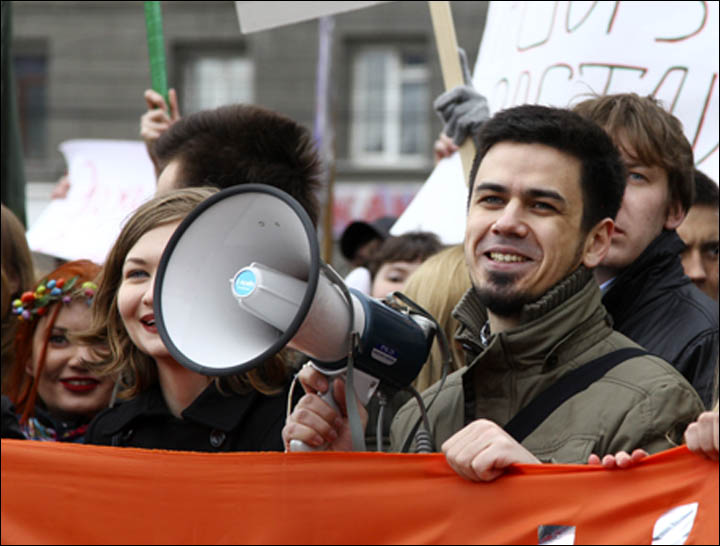 Artyom Loskutov on 'Monstration' in Novosibirsk. Picture: Maksim Kiselev
Police say he was detained over an unrelated incident.
In 2012 he was sentenced to 11 months corrective labour for a public insult of Aman Tuleyev, governor of Kemerovo.
He was reported to have fled from Kemerovo. His sentence was replaced with detention in a penal colony for three months, and police say this was the reason for his detention.