Massive teeth of a male killer whale reach 13cm. Picture: Aleksey Ineshin
---
The impressively looking skeleton was noticed on a beach at the Kronotsky Bay, east of Kamchatka Peninsula.
Wildlife inspector Aleksey Inishen photographed it while patrolling this area of the Kronotsky Nature Reserve.
This must have been a male killer whale, experts said.
'Marine biologist Vladimir Vertyankin explained that this is the skeleton of a male killer whale.
'It is quite likely that the carcass got washed ashore at the end of spring, and it arrived just on time for hungry post-hibernation bear to have their first snack', said Marina Vorontsova from the administration of the reserve.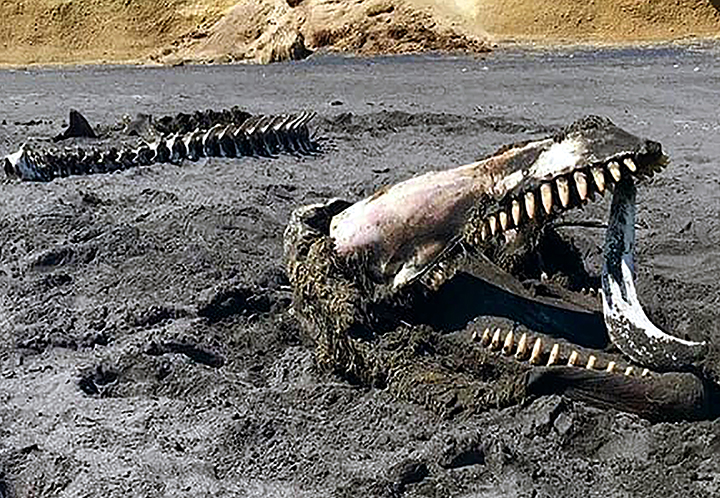 ---
---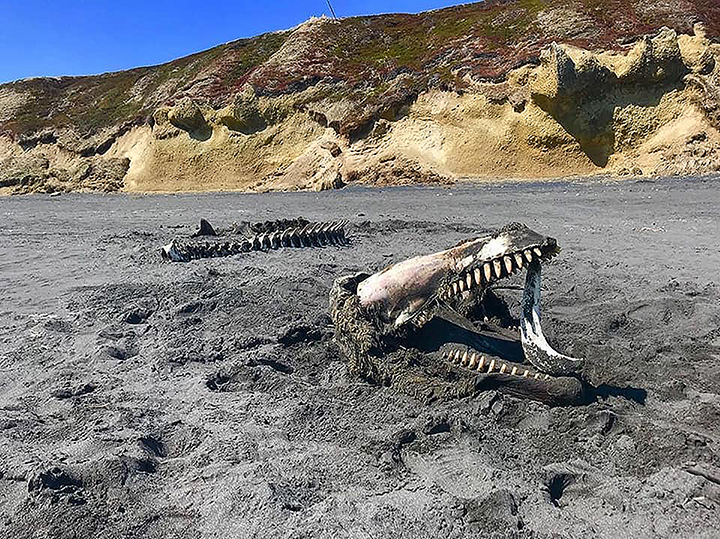 ---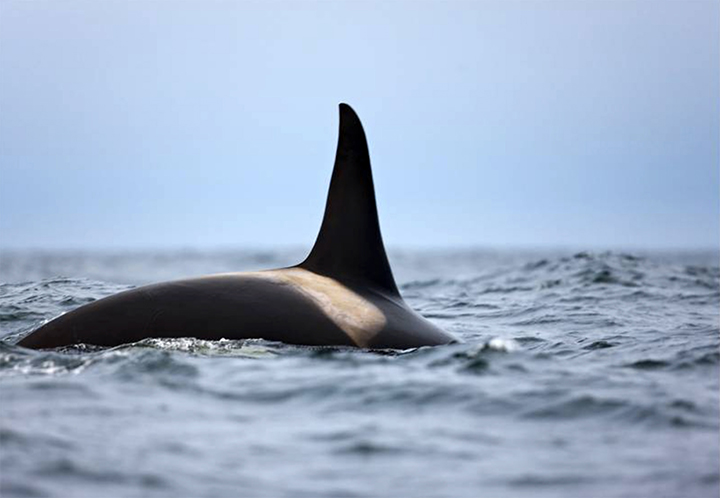 Snack à la Jurassic Park for Kamchatka's brown bears. Pictures: Aleksey Ineshin/Kronotsky Nature Reserve
---
Orcas are considered the largest species of the dolphin family. They weigh up to 6 tons and grow to 9,7 metres (32 ft).
The largest recorded male orca weighed 10 tons and was 9,8 metres long.
Massive teeth of a male killer whale reach 13cm.
The impressively looking skeleton was noticed on a beach at the Kronotsky Bay, east of Kamchatka Peninsula. Pictures: Liana Varavskaya/Kronotsky Nature Reserve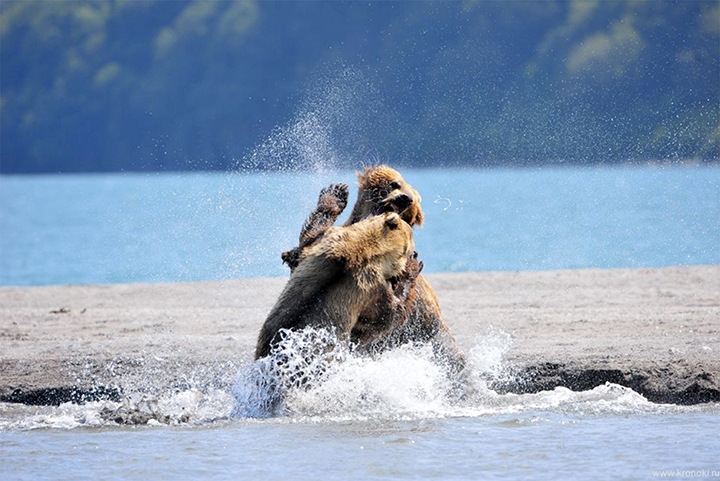 ---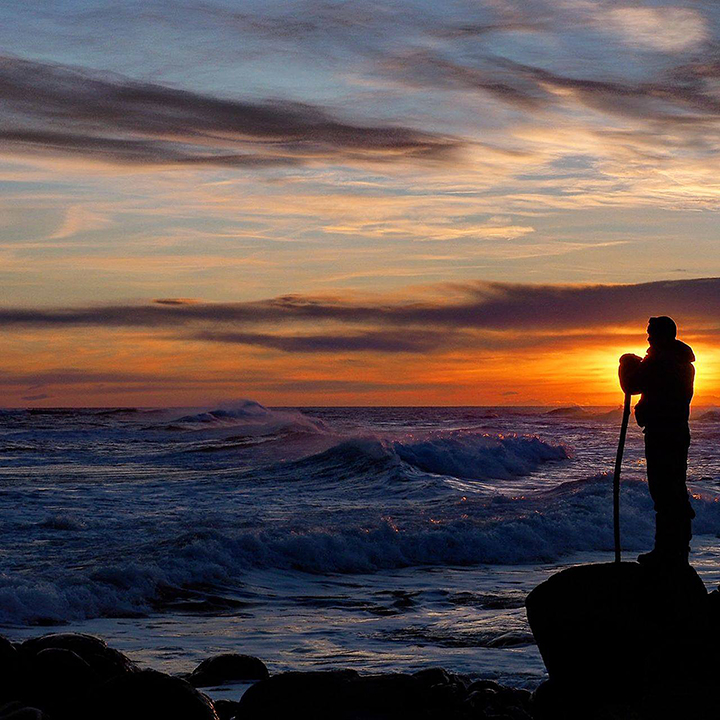 ---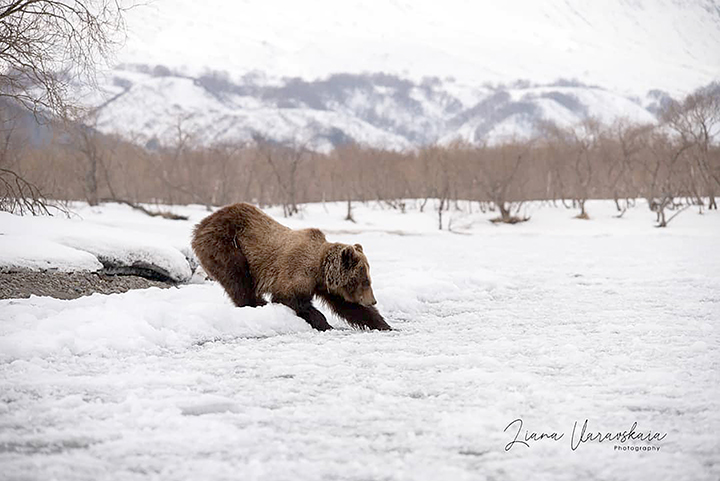 ---