A local man dives into a snow pile next to his block of flats. Picture: Zhizn v Norilske
Children and dogs are almost covered by the fresh fallen virgin snow as they make paths through the white stuff.
Piles are so deep - some four metres or 13ft - that residents struggle to get into houses, flights delayed, roads paralysed.
Two cyclones clash over one of the world's coldest cities causing a week of snow, strong winds and (near) zero visibility.
For some it was apocalypse, for others fun.
SnowPocalypse in Norilsk


Police ordered drivers to stay home, announcing that all types of public transport will cease to work except for special reinforced vehicles.
The airport is working, though several flights were delayed. Passengers are driven to and out of the airport in a 'train' of reinforced cars.
Currently the weather in industrial Norilsk is -11C, wind is 27km/h.
The storm will start easing by Saturday 16 February, it was announced.
'Even polar bears stay home and eat candy in such storms, but we in Norilsk go to work', joke hardy locals as they post pictures of snow-covered city.
Videos shows people battling strong winds as they walk to work, with some literally diving into snow in order to pave way to their entrance doors.
'We live like in the Emirates, only our dunes are white', said one local in the comments.
'I actually can't get out of the building. If a snow plough doesn't come soonest, I don't know what to do', echoed another person.
The snow storm caused by two cyclones - from north and south-west - colliding over the city will calm down by the end of Friday.
The weather will cool down to -25 C.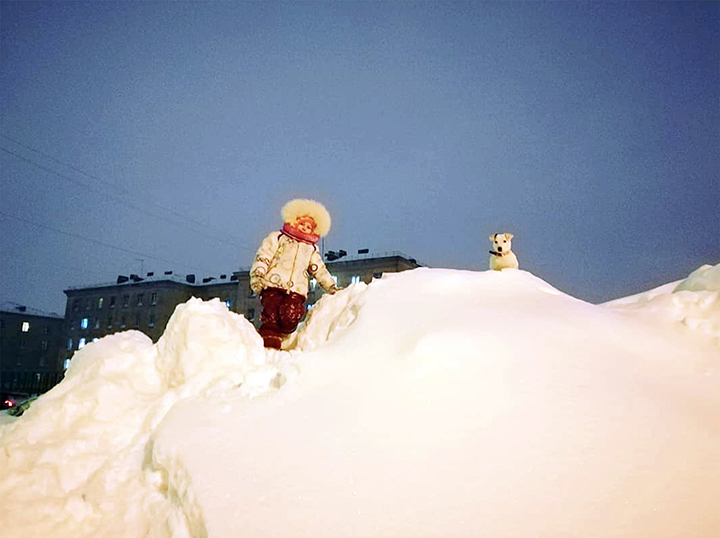 ---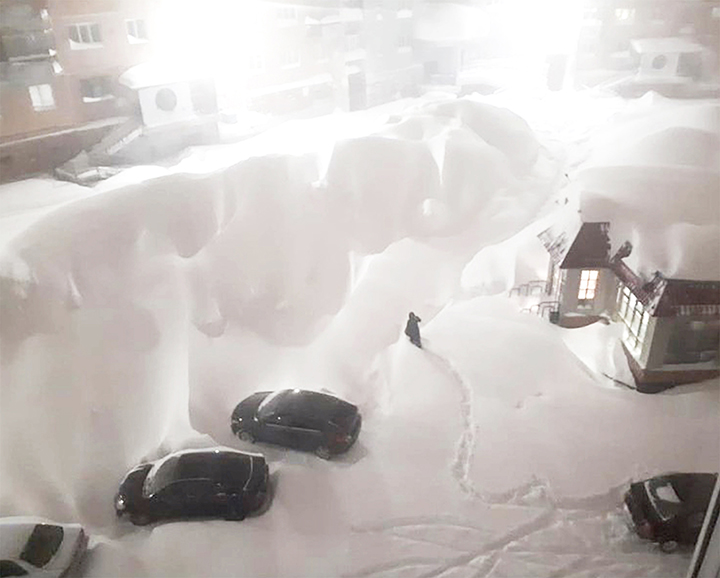 ---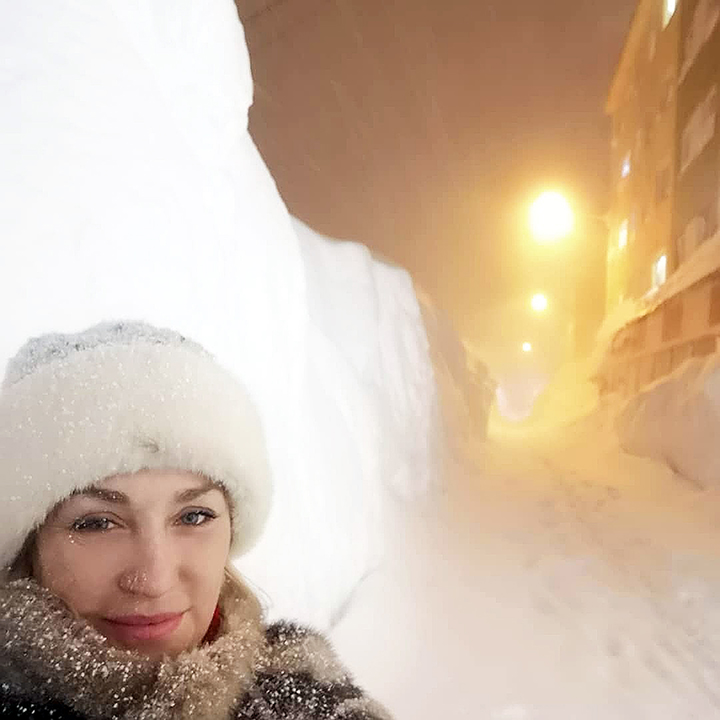 ---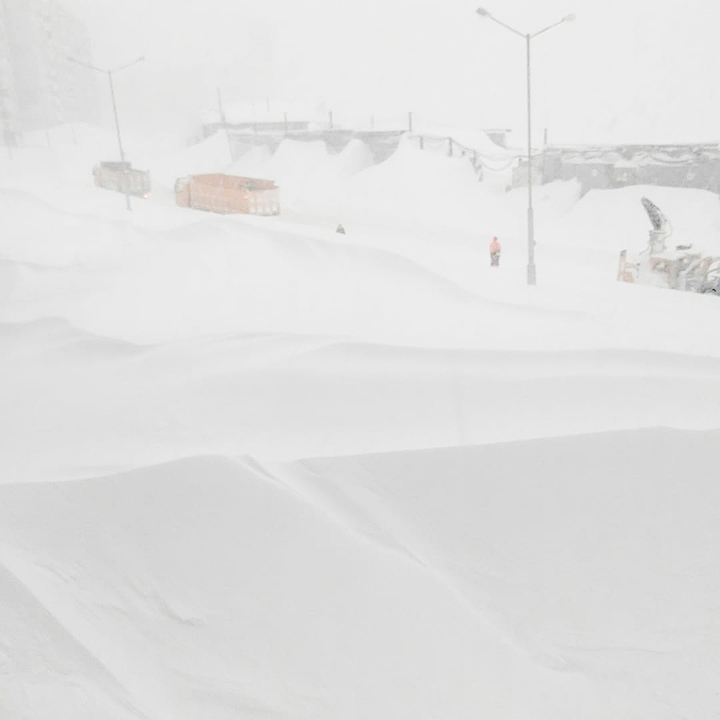 ---