White beaches of Siberia. Picture here and below: Alexander Sakalov/TV2 Tomsk
A cool picture of a giant palm tree and people lazing underneath it was drawn in the deep snow of a frozen pond.
The aim was to depict the 'cherished dream' of so many residents who are longing for warm sea, but cannot travel this year due to the coronavirus curbs.
'It started from our idea to create a giant number 2021, but then a half of the pond was left unused and we decided to create an island in the ocean', said local journalist Yulia Korneva, from Tomsk-based TV-2 media company.
Yulia and her friends then photoshopped out traces of their footprints to get a perfect result.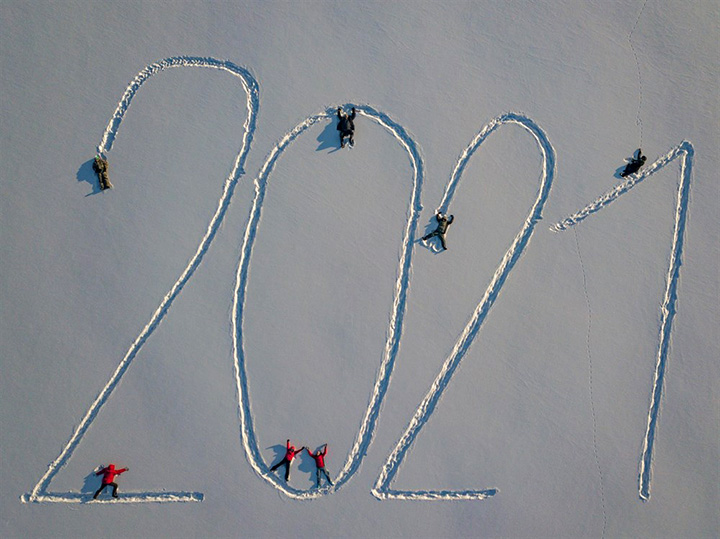 ---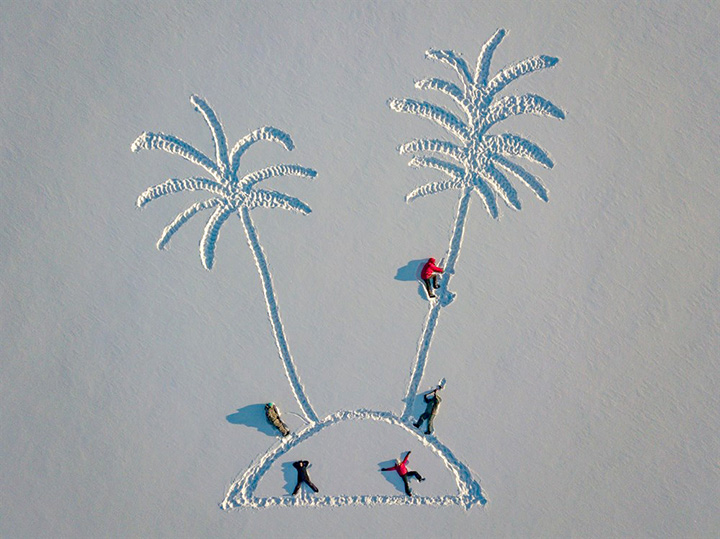 ---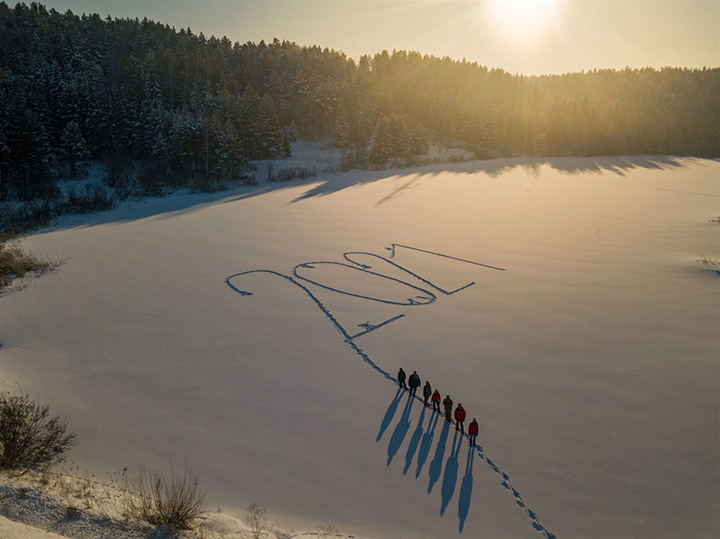 ---