Tragic: Anatoliy and Nina with their grandsons Maxim, 9, and Vladislav, 4
Then Petr Ivanshin, 42 threw a bag containing $5,000 and 40,000 roubles into a neighbour's garden with a note saying the money was to pay for their burials.
'I want to be with my family forever', he wrote.
Going back into the house, he then shot himself dead in the bedroom where moments earlier he had gunned down his two sons Maxim, 9 and Vladislav, 4.
The bodies of his wife Tatiana, and her parents Anatoliy and Nina Gusev, aged 70 and 66, were also found with gun shot wounds in the house.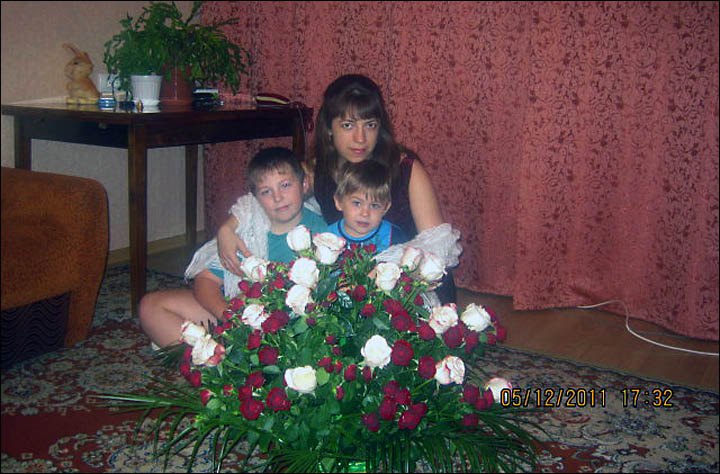 ---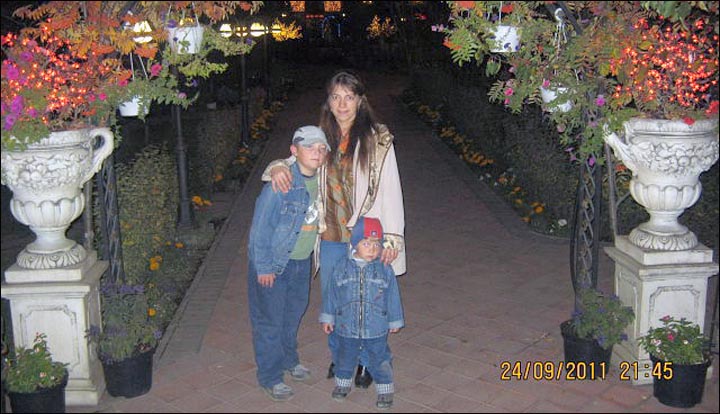 ---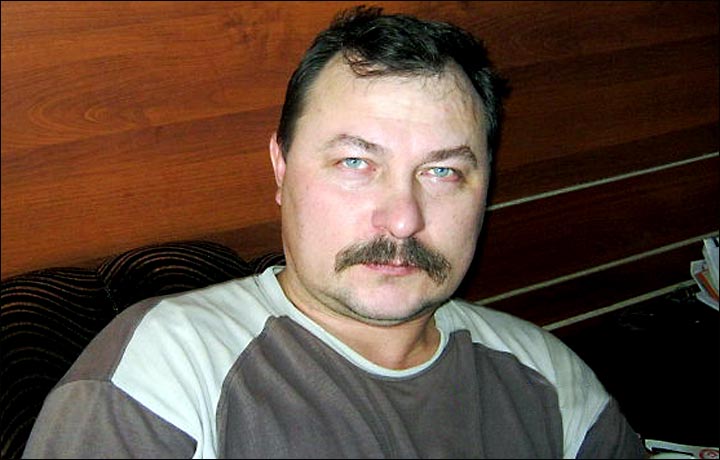 Tatiana, pictured with her sons Maxim, 9, and Vladislav, 4, has been seeking divorce
The dispute began after wife Tatiana - a former bookkeeper at a poultry farm - last month fled their home in Belarus with her sons and travelled back 3150 miles to her parents in Podsinee, in the Khakasia region of Siberia.
He followed them back and begged for a reconciliation, buying the children expensive presents and giving her flowers. She refused and instead filed for divorce, telling neighbours he beat her and was consumed with jealousy.
Ivanshin, a former train driver, had been living in a hotel in local city Abakan but arrived at the family home around 6am. First he shot his wife, then her parents, followed by the children.
'They must have heard everything before they were killed', said a neighbour.
Investigations are underway into whether police ignored warnings that the man posed a threat to his ex-wife and family.
A spokeswoman of the Investigative Committee in Khakasia, Svetlana Pavina, told said the murdered wife had been seeking a divorce.
'They had lived in Belarus but some time ago she returned to Siberia with the children. She applied for divorce but the husband came back to Podsinee in August,' she said.