Glass beach outside Vladivostok. Picture: The Siberian Times
One of the most popular attractions among residents and visitors of Vladivostok barely survived the force of typhoon Maysak which recently ploughed through the Far East of Russia.
More then 140,000 people were left without electricity, three were killed in accidents caused by the strongest wind Primorye saw since 1969.
'Roofs on dozens of buildings in Vladivostok were ripped away, bridges had to be shut, multiple summer campsites were destroyed, households on the outskirts of both cities flooded.
The typhoon Maysak left Primorye in the middle of the day on Friday, heading towards the north of China, with hundreds of residents heading outdoors to assess the damage.
Soon enough social media were flooded with the pictures of devastation caused by wind and waves to the small cliff-sided glass beach outside Vladivostok.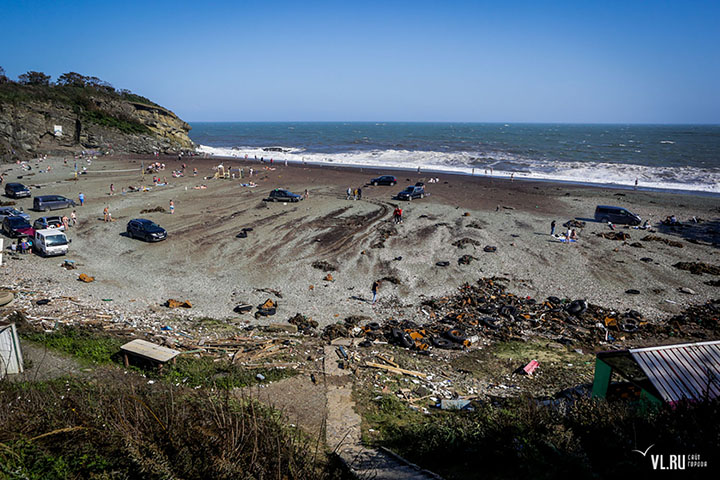 ---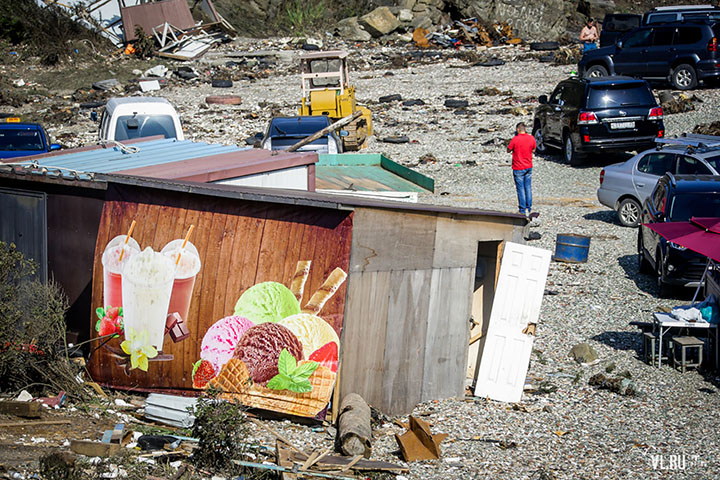 ---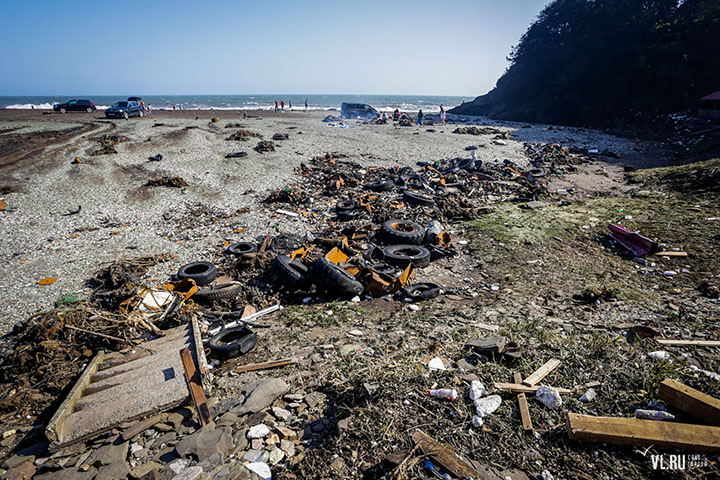 ---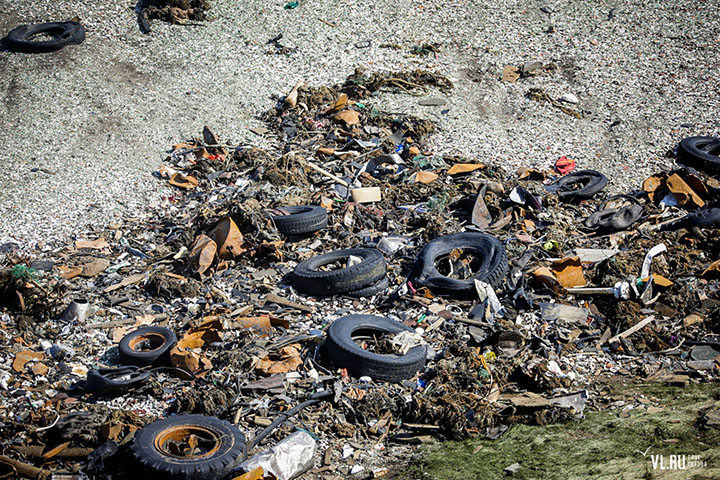 ---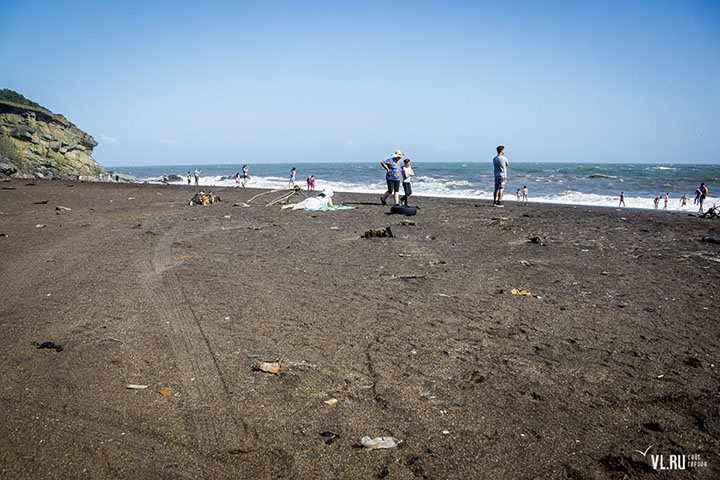 Aftermath of typhoon Maysak on the glass beach in Vladivostok. Pictures: VL.ru
---
A large strip of sand which used to be covered with shine colourful glass pebbles now lays bare.
'What do you mean it got washed away? This was the only reason I wanted to come to Vladivostok', said one comment to a picture showing the beach covered with rubbish brought by the waves.
'My heart is aching, this was the most unusual beach I've ever seen', said a resident of Vladivostok.
Some of the glass pebbles - once jagged and dangerous shards of broken bottles, porcelain and tiles, smoothed and polished by decades of erosion - were blown to one side of the beach. Others, the locals hope, may one day be brought back by the waves.
The remarkable glass beach ironically owed its beauty to pollution, formed after years of dumping old vodka, wine and beer bottles, along with jars and ceramics during the Soviet era.
The tides and waves of Ussuri Bay pounded the glass, ridding it of dangerous jagged edges and shards, forming instead tiny smoothed, rounded and polished glassware in many colours.
Glass beach outside Vladivostok. Pictures: The Siberian Times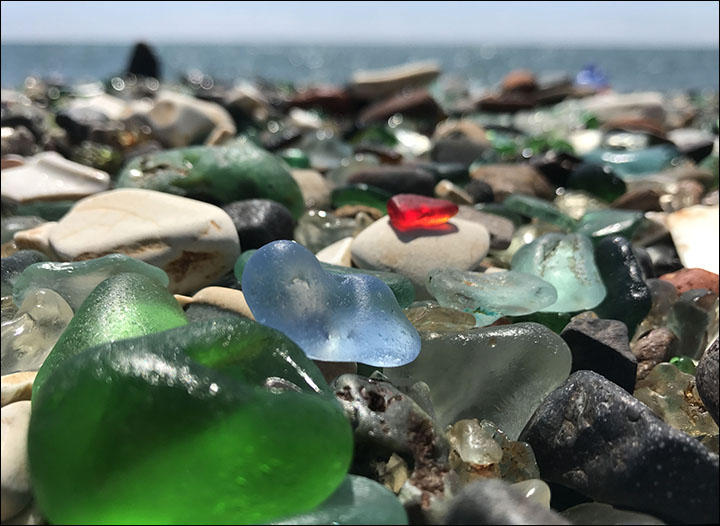 ---
---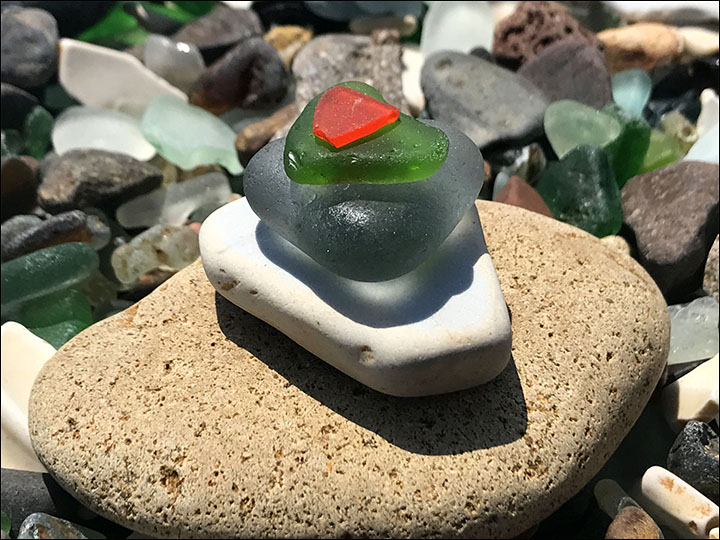 ---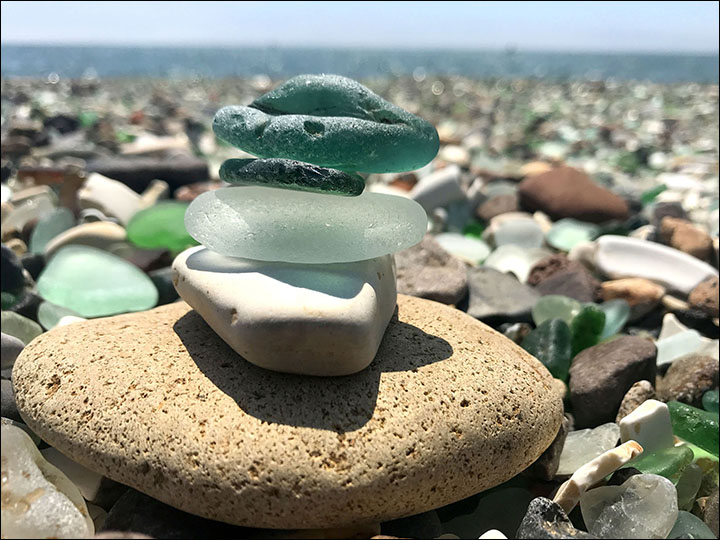 ---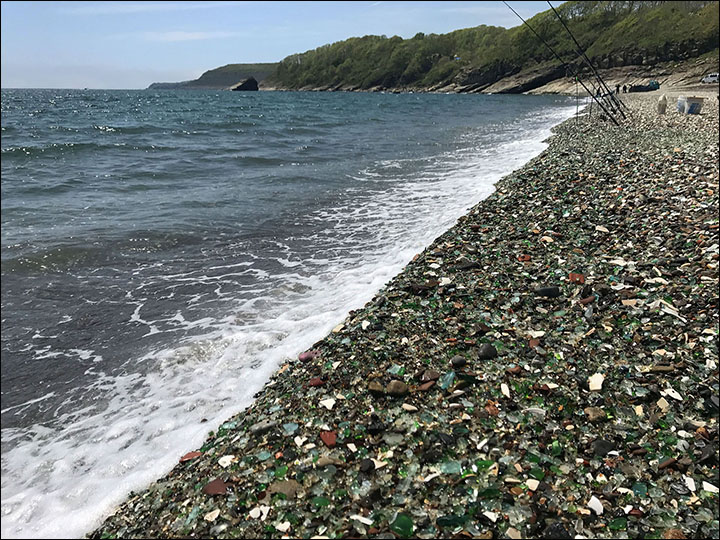 ---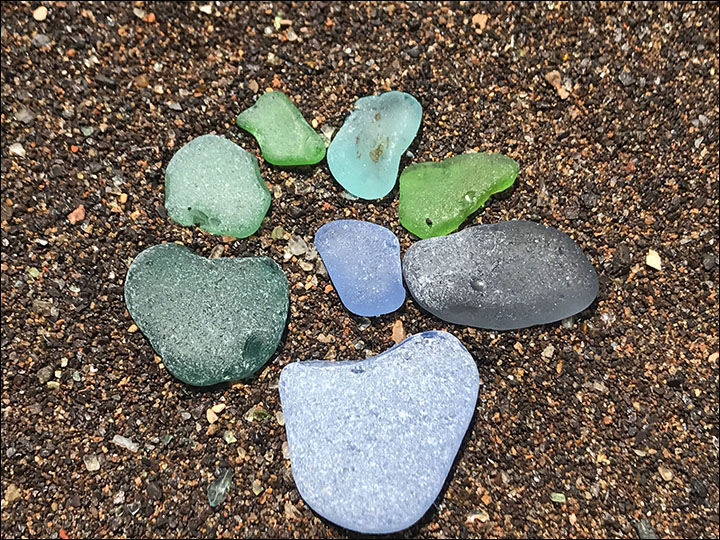 ---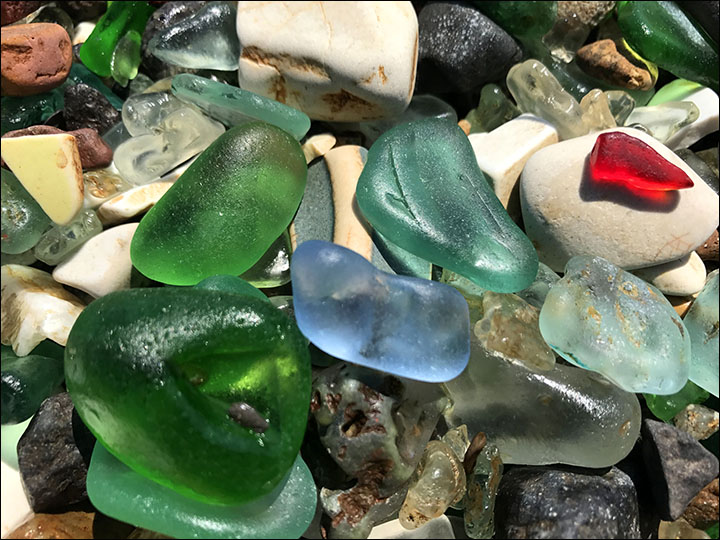 ---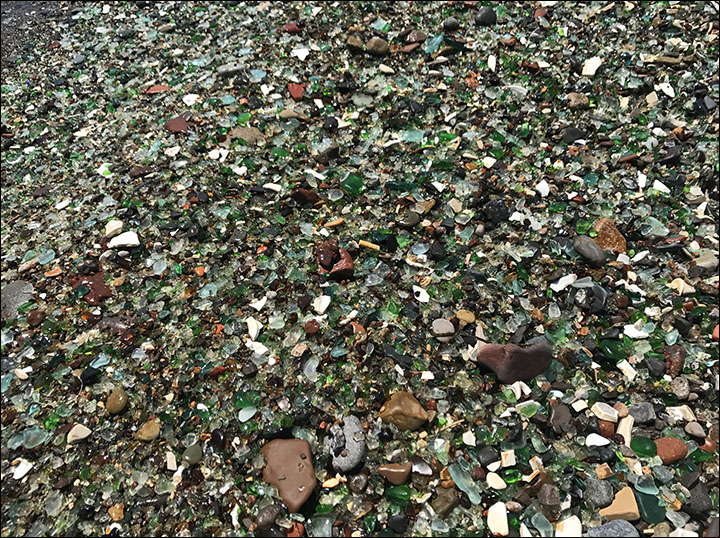 ---