Teaching Cossack traditions? Picture: Konstantin Melnitsky, 66.ru
Young participants in these games and military sports relay were familiarised with the Cossack culture and military history of Russia.
More than 100 pupils from Verkhnyaya Pyshma, Yekaterinburg and other cities of Sverdlovsk region participated in the Cossack military sports contest 'Nashi v gorode' ('Ours in the city').
Participants were put together in several teams, and each had to complete challenging tasks.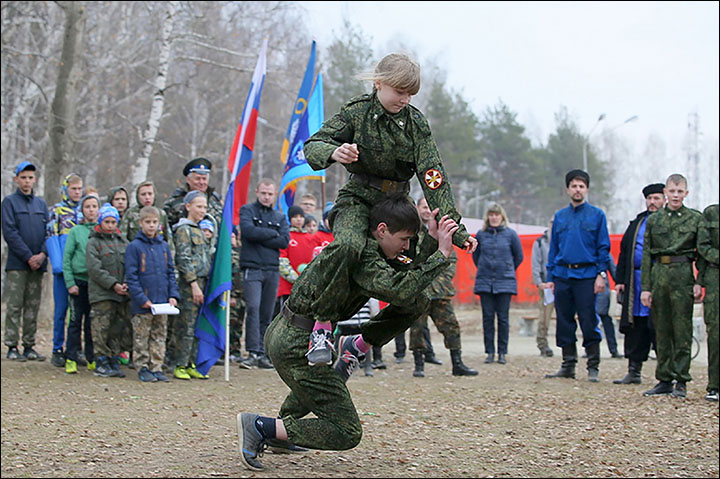 ---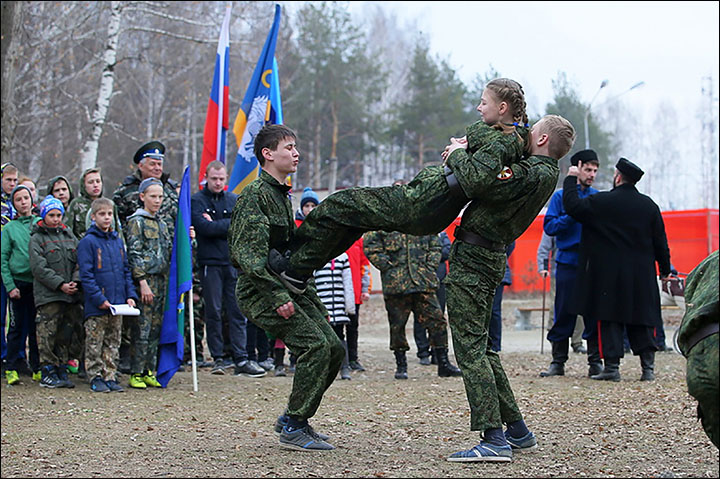 ---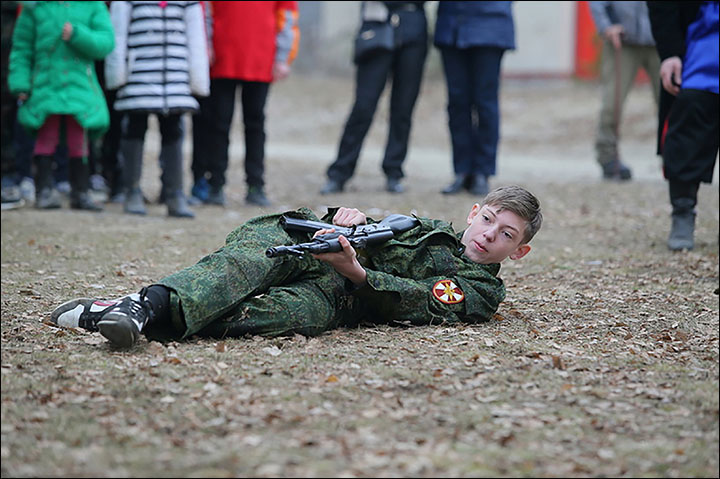 ---
---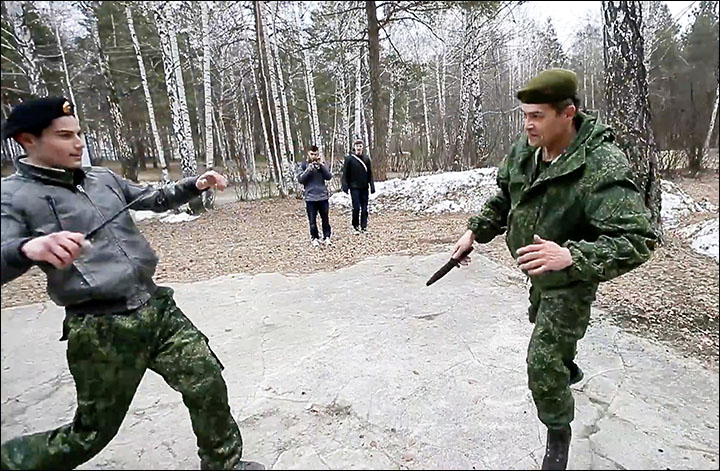 Hundreds of years ago, the Cosssacks were at the forefront of the conquest of Siberia. Pictures: Konstantin Melnitsky, 66.ru
---
The school children showed their proficiency in knife fighting (using models) and sticks, spear throwing, grenade throwing, marching, and rifle shooting.
They also had to dismantle a Kalashnikov and wear gas mask.
After the relay race, children participated in Cossack games.
Pupils wrestled in Cossack hats, and in sacks and ran with whips.
The school children showed their proficiency in knife fighting (using models) and sticks, spear throwing, grenade throwing, marching, and rifle shooting. Pictures below: Konstantin Melnitsky, 66.ru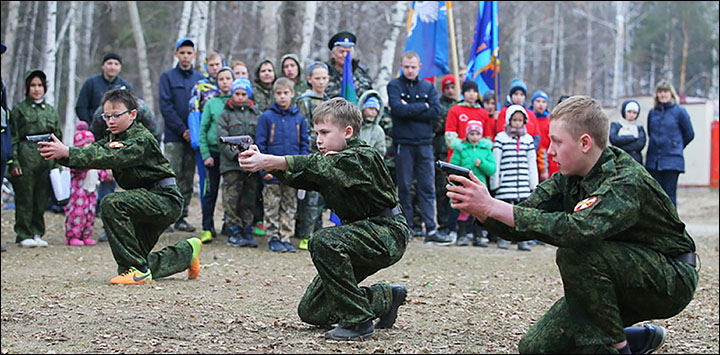 ---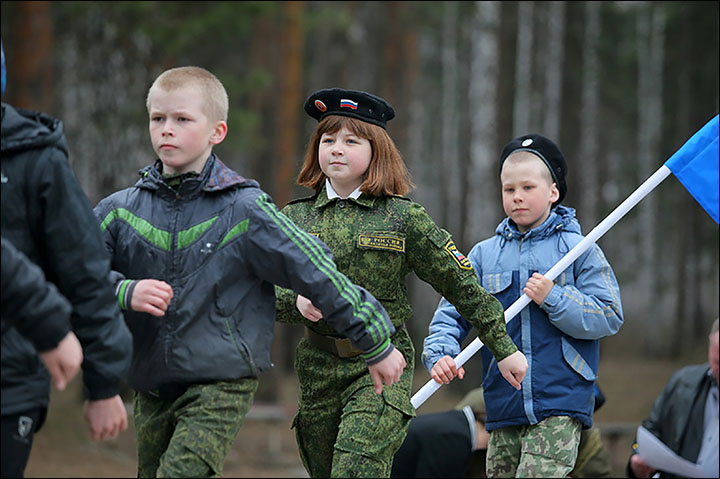 ---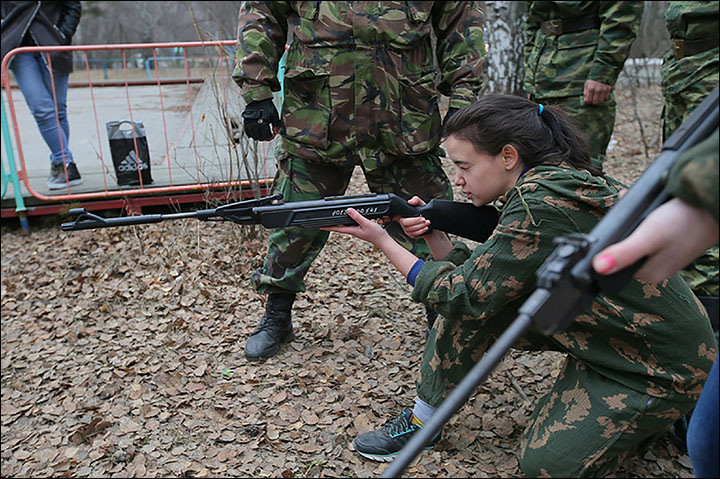 ---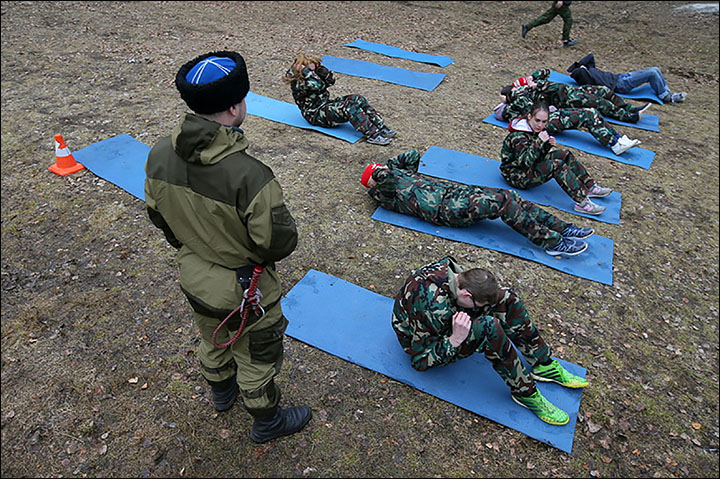 ---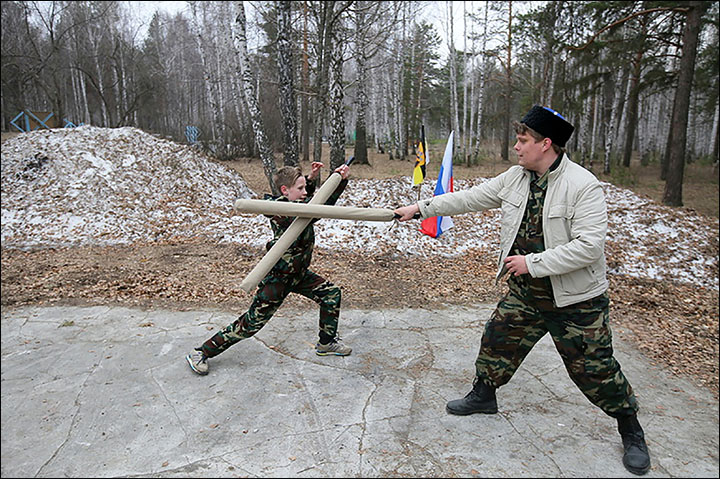 ---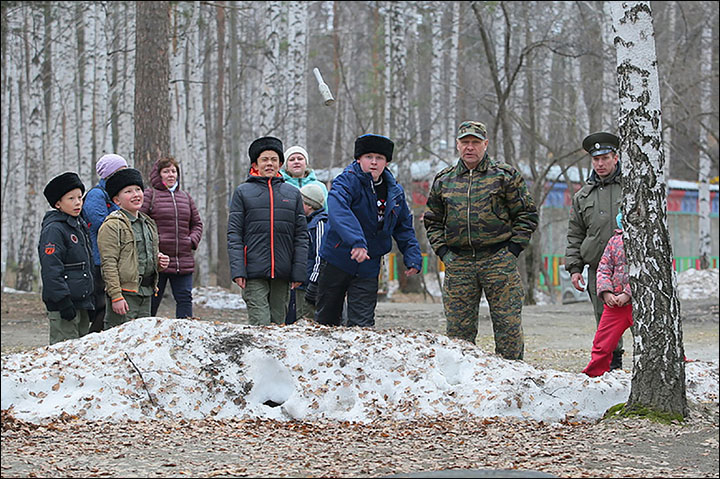 ---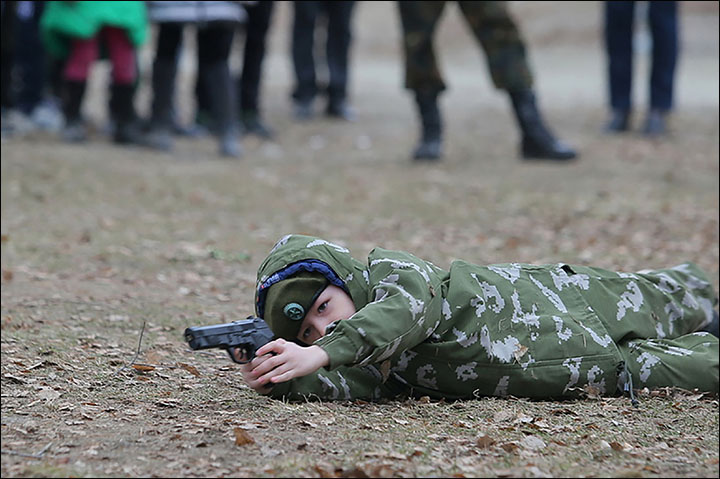 ---