CCTV footage shared by local police shows the moment of the attack. Picture: MIA Irkutsk region
---
Nine year old girl was walking back from school in a suburb of Irkutsk when she was attacked by a convicted rapist who was released from jail in 2017.
CCTV footage shared by local police showed her losing a fight against a 48 year old man who forced her into a car and jumped inside after her. The victim managed to scream 'Help!' and a teenager who walked some distance ahead turned back in time to see the attack.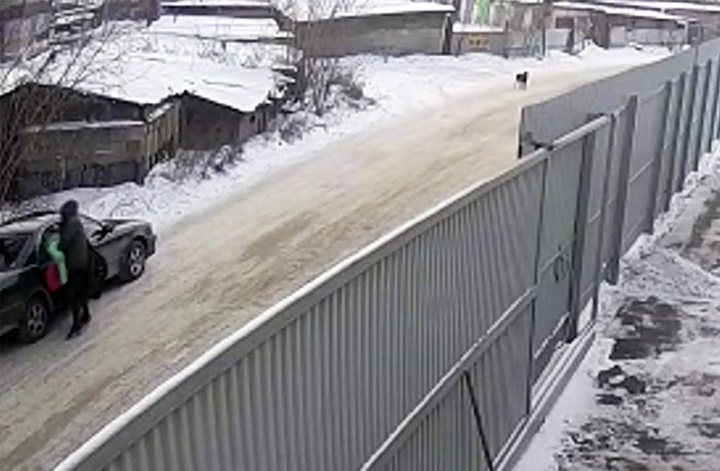 ---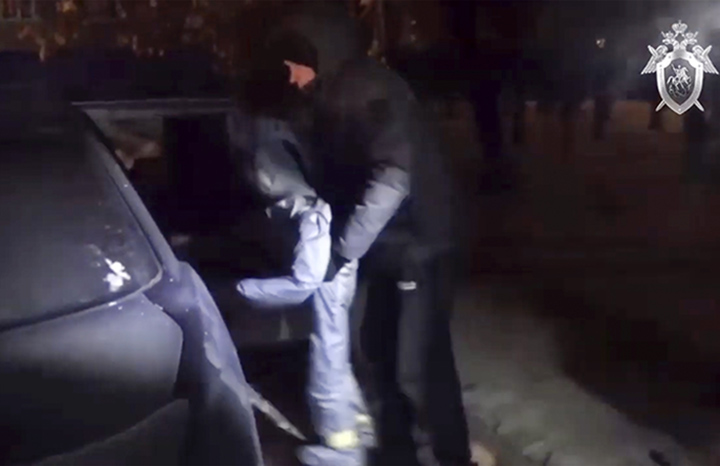 ---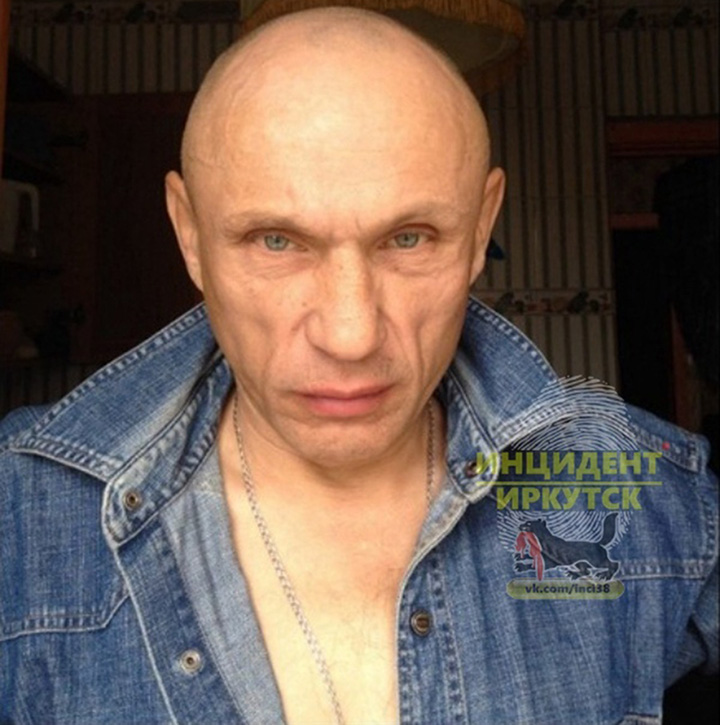 The attacker (pictured) can face from five to twelve years in jail. Pictures: Investigative Committee of Irkutsk region
---
16 year Vyacheslav Doroshenko rushed to another car parked nearby with a driver inside, and summoned help.
Together they ran to the car, forcing the kidnapper to jump away from his victim into a driver's seat before speeding off in panic.
The man who was later identified as Gleb Sizykh said that he then followed the attacker's car into a dead end and blocked his way out.
VIDEO COURTESY INVESTIGATIVE COMMITTEE OF IRKUTSK REGION
'The attacker then released my daughter and said to Gleb: 'Sorry mate, I thought she was my little sister, I must have been mistaken.
'Gleb got confused for a minute and let the criminal go before realising it was lies and calling police', the girl's mother told Komsomolskaya Pravda in Irkutsk.
The criminal was detained within the next hour and immediately pleaded guilty; he was charged with kidnapping attempt and detained for two months before court hearing.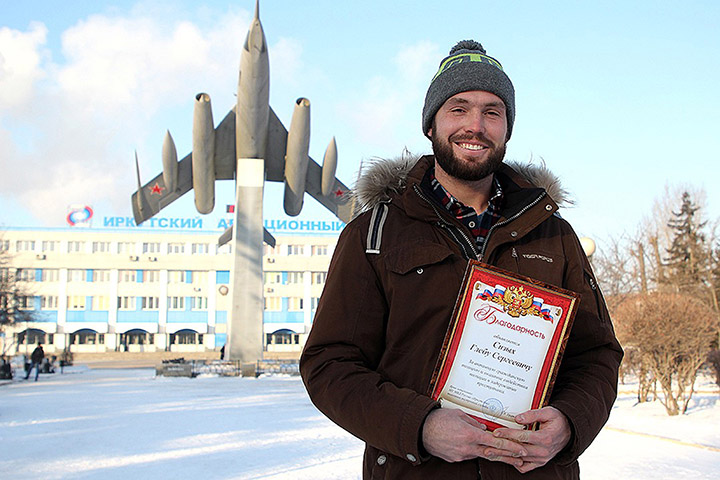 Gleb Sizykh followed the attacker and blocked his way out, forcing the criminal to release the victim. Picture: Yulia Pykhalova/KP
'The man has served two terms before committing sexual crimes. He was released from jail in March 2017', said spokesman for Irkutsk regional Investigative Committee.
The man can face from five to twelve years in jail.
The girl and her family are receiving psychological support.
Vyacheslav Doroshenko, Gleb Sizykh explain how they rescued the girl