Thailand has detained a suspected Russian hacking Mr Big after a tip off from the American authorities.
Sergey Medvedev, 31, pictured here, is accused of running a 'one-stop shop for cyber-criminals'.
Married to a Thai woman, he ran an online cybercrime marketplace selling everything from stolen credit card information to hardware for compromising cash machines, according to the US Justice Department.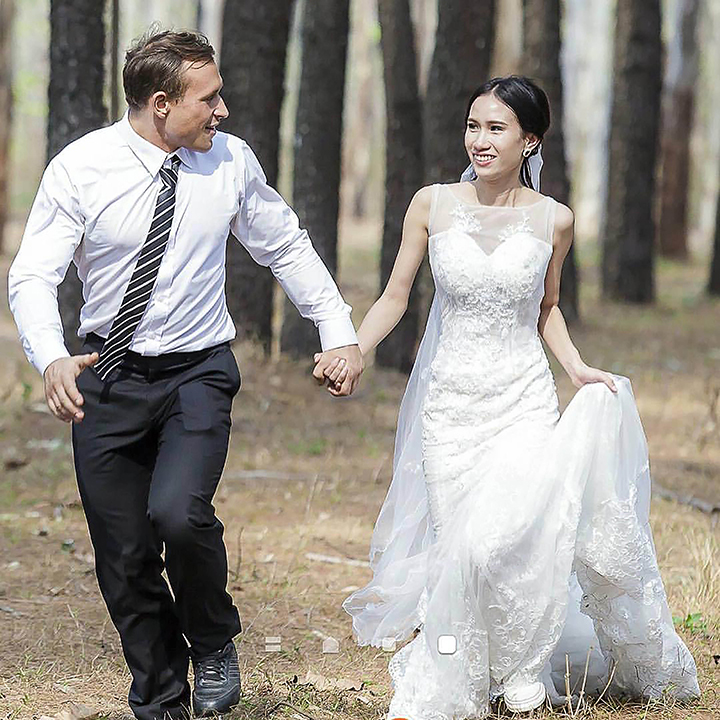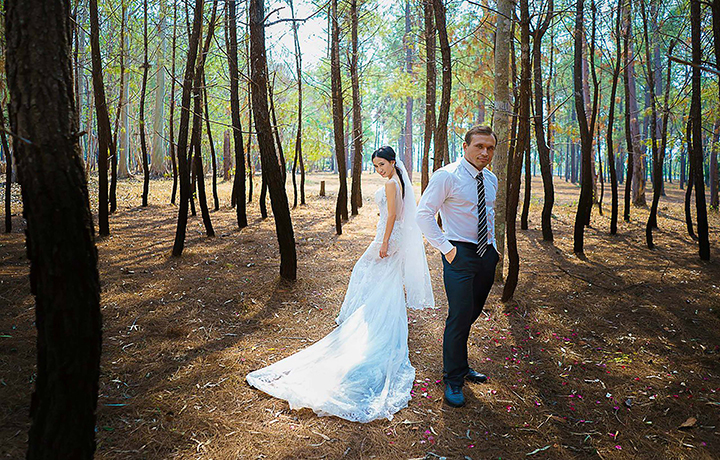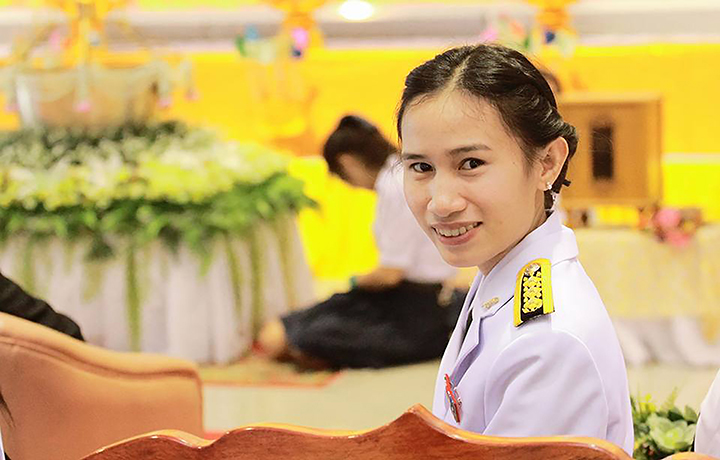 Pictures: Social media; The Siberian Times.

---
His operation caused an astonishing $530 million in losses for legitimate individuals and businesses who were compromised when their bank accounts and credit and debit cards were hacked, it is alleged.
The Thai authorities indicated today that the Urals web expert is expected to be extradited to America within a month.
He describes himself as a '90kg strongman wannabe' and the 'first Russian competitive eater and food lover' based in Bangkok.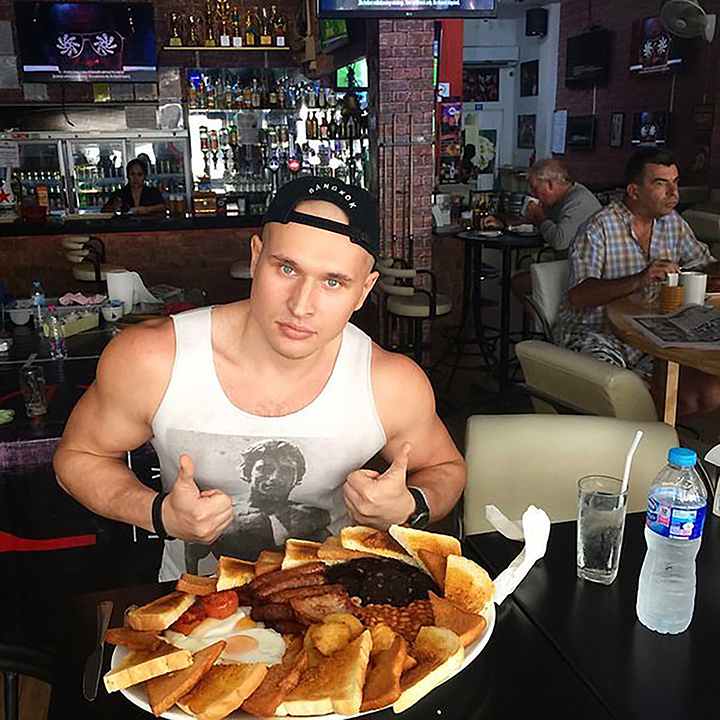 Picture: Social media; The Siberian Times.

---
He is suspected of involvement in selling drugs and weapons, said Russian news agency Sputnik.
He possessed more than 100,000 bitcoins when he was detained ion 2 February, the Bangkok Post reported.
His "criminal group" used the motto: "In Fraud We Trust".
The U.S. indictment described Medvedev as his alleged criminal group's co-founder along with Svyatoslav Bondarenko, and said he had operated a payment system for 11,000 members who gained access to business and private bank accounts and cards.
It is not immediately clear if he is suspected of collusion with the Russian authorities but members of his cyber criminal network were forbidden from stealing from people in his motherland, it is alleged.
The Thai authorities said their US colleagues had been tracking Medvedev and his associates for two years.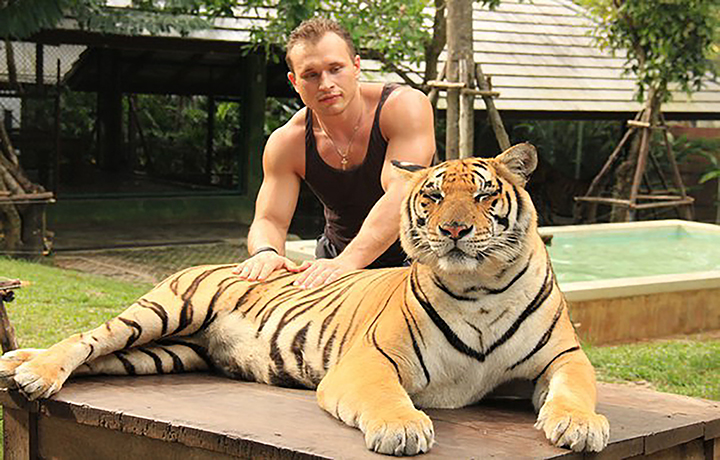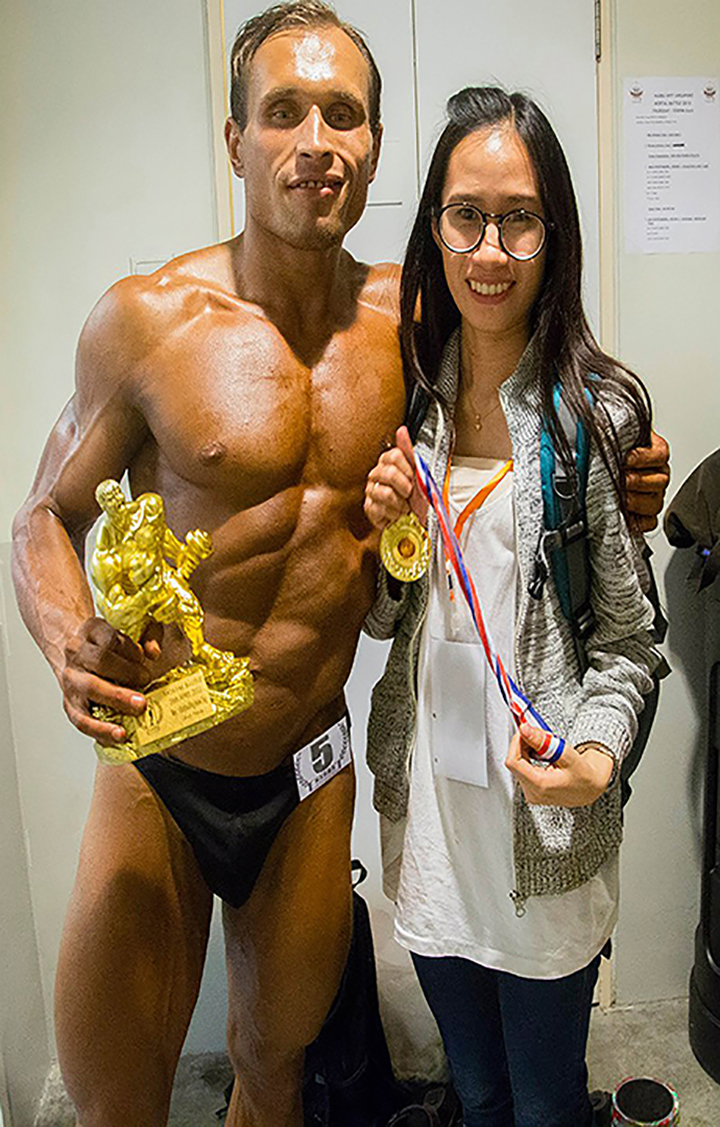 Pictures: Social media; The Siberian Times.

---
Police Maj. Nuthapong Rattanamongkolsak said:
'Before the operation could be ready, they had to recheck their targets in various countries.'
He told journalists: 'Medvedev is the head of a criminal organisation which has affected the global economy and public in general.
'He concealed his identity in cyberspace and traded in illicit items using digital currency to avoid arrest.'
Medvedev made repeated trips to Thailand using tourist visas, it is claimed.
He had a hideout in a Bangkok condominium.
He had been travelling to Thailand since 2012 yet found time too graduate from Ural Federal University in 2014, it is claimed.
The US-led crackdown, called Operation Shadow Web, on the dark-web organisation occurred simultaneously in 14 countries, its was reported.
On Tuesday the website's server was seized in Paris and accomplices were arrested in Australia, Britain, Italy, Ivory Coast, Kosovo and the US.
'It is one of the biggest crackdowns on international criminal syndicates by the Justice Ministry of the US,' said a Thai police source.
On Thursday, thirteen of the wanted persons were taken into custody across the globe, including in California, New York and Alabama. Suspects arrested in France, the United Kingdom, Italy, Australia, Kosovo and Serbia are awaiting extradition.
Medvedev was one of the 36 individuals cited in an indictment for racketeering and their involvement with Infraud, which allowed its members to buy and sell credit card and other financial information.
The police statement said officers were able to arrest Medvedev by performing stake-outs, behavioural analyses, and by investigating his online activity.
His operations led to drug-selling, rare in illegal weapons and involved stolen credit card PINs, protected wild animals and illegally obtained government documents.
The Russian embassy in Bangkok said they had not been informed officially about Medvedev's detention.
Russian Foreign Ministry spokeswoman Maria Zakharova said on Thursday demanded that Washington stops 'hunting' for Russian nationals in third countries.