The elegant ice fountains shown here in spectacular videos and pictures are from the upper Amur River.
Such explosions are common at this time of year - but not always as aesthetic.
Carried out by the Russian Emergencies Ministry, the aim is to prevent walls of ice behind which the river level rises, posing a threat to remote settlements.
A team of 16 and four pieces of equipment were involved in the ice clearance, say reports.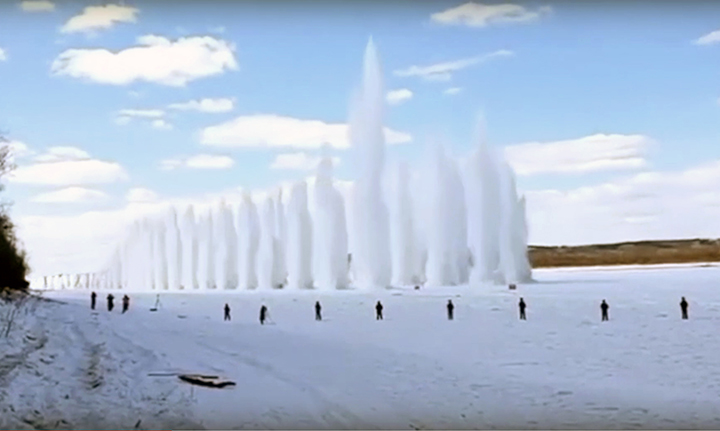 ---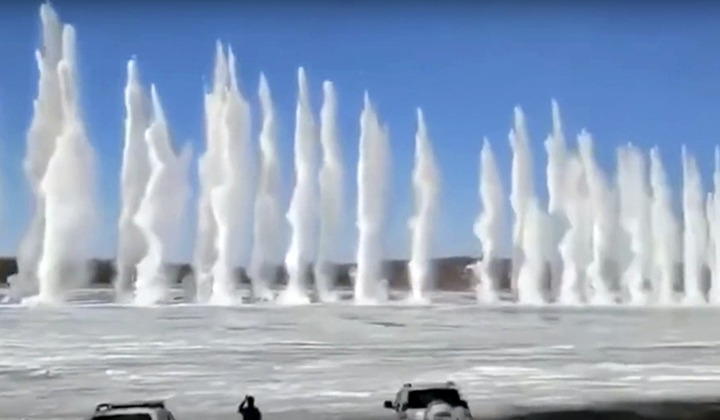 ---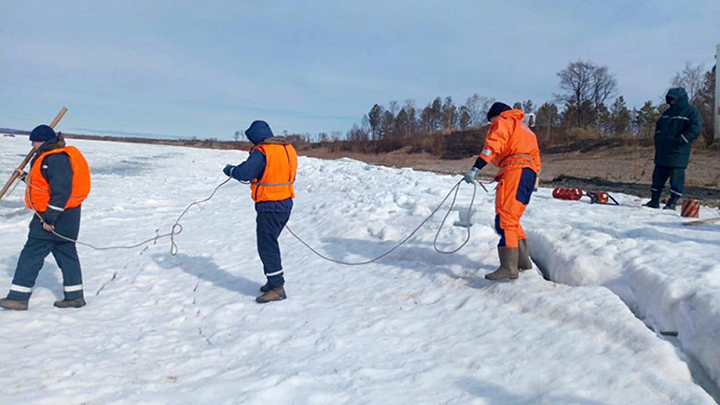 ---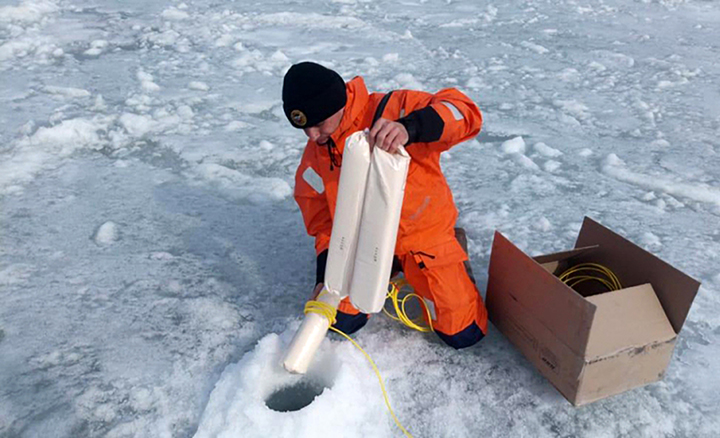 ---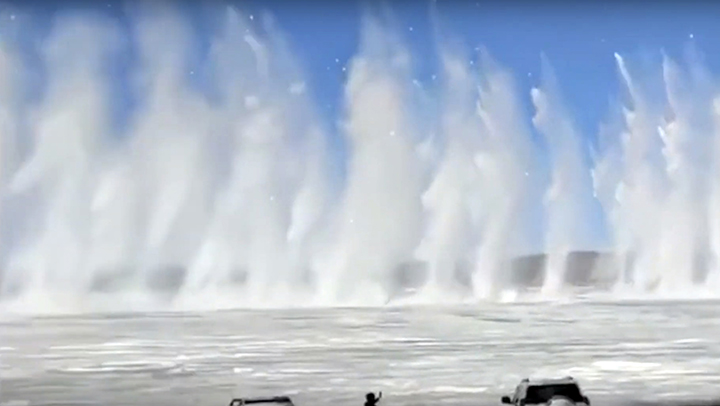 The art of avoiding floods. Pictures from the Far East of Russia courtesy Ministry of Emergencies
---
Ice removal was carried out near Ushakovo and Novovoskresenovka villages in Shimanovsky district as well as Skovorodinsky district.
The best views were perhaps from China - which lies across the river, at this point the frontier.
Despite the impressive ice fireworks, critics say this is not the most eco-friendly way to clear ice.
Yet the strategy is effective and signals that spring and summer are soon on the way.
Pictures and video: Russian Ministry of Emergency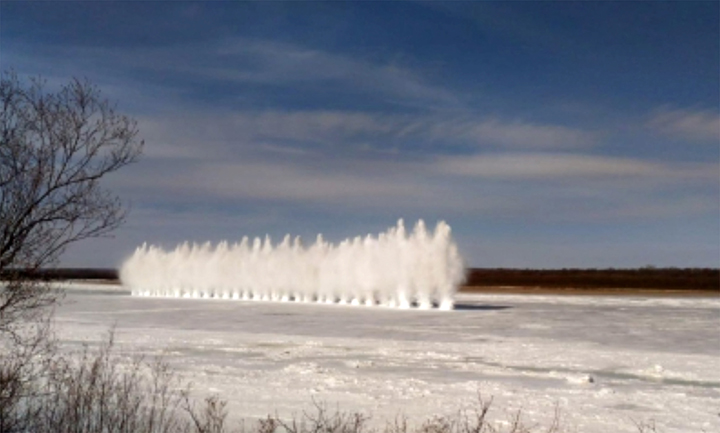 ---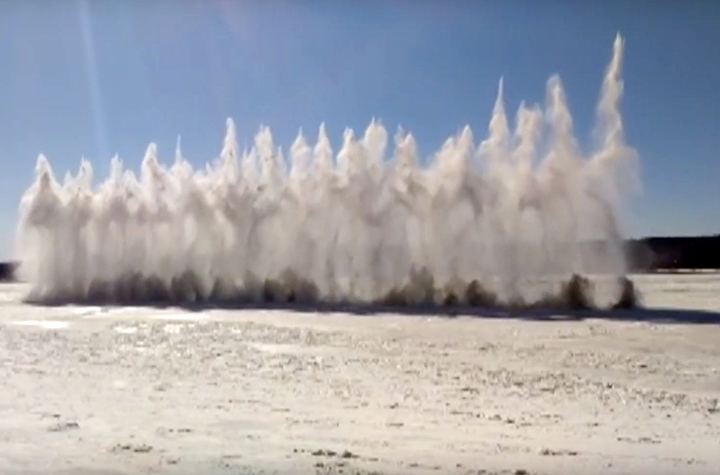 ---