The world's coldest school run. Picture: Semyon Sivtsev/The Siberian Times
There is only one school in the Earth's coldest permanently inhabited living settlement of Oymyakon, Yakutia, and it keeps functioning even in blistering cold.
Lessons start at 9am when it is still dark, as the December sun only rises an hour later, and finish at 5pm when it is also dark with a sunset at 2:15pm.
The school, built in 1932 and named after local merchant and patron Nikolay Krivoshapkin, serves Oymyakon and two nearby villages, Khara Tumul and Bereg Yurde.
'Local kids walk to school with their parents and often with dogs, too; pupils from other villages have to take a bus to get here. The bus ride takes from 10 to 18 minutes', said local photographer Semyon Sivtsev who took the pictures and video for The Siberian Times.
'I was filming around 9am on 8 December, and the temperature was -51C.
'How cold did it feel? I had to keep my gloves on which wasn't very comfortable, but otherwise my fingers would have been frostbitten, and I could only film in very short bursts', he said.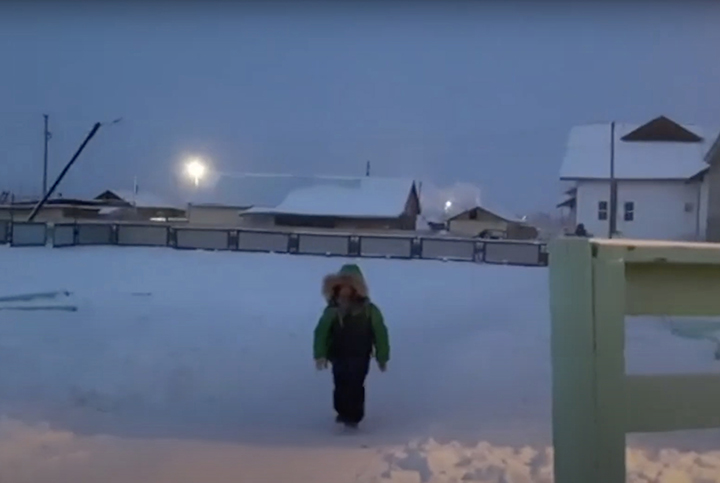 ---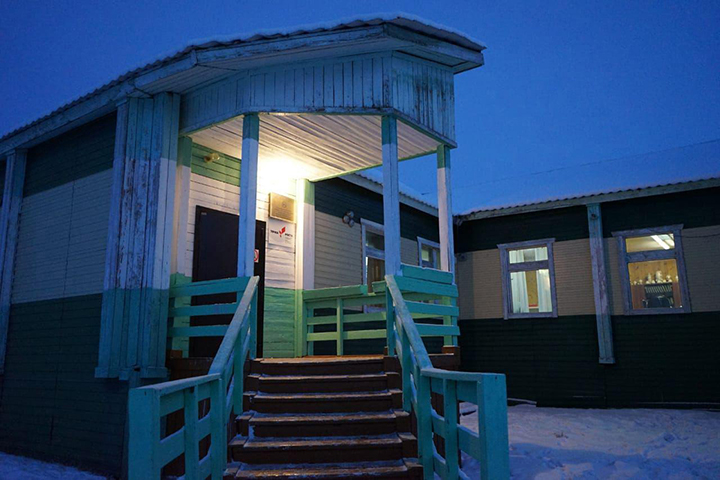 ---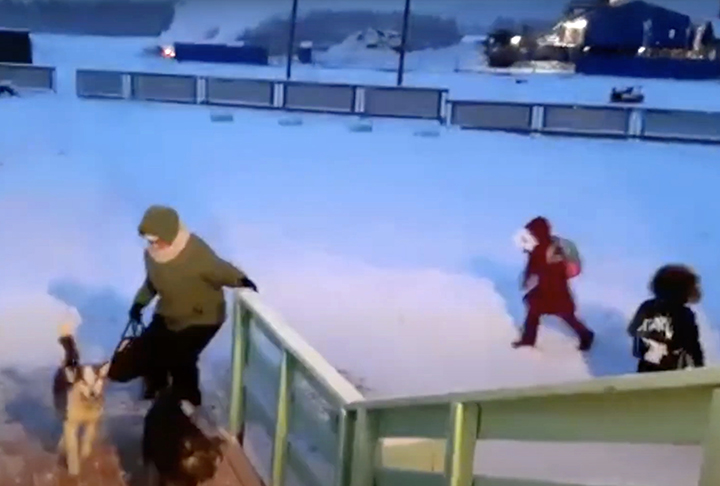 ---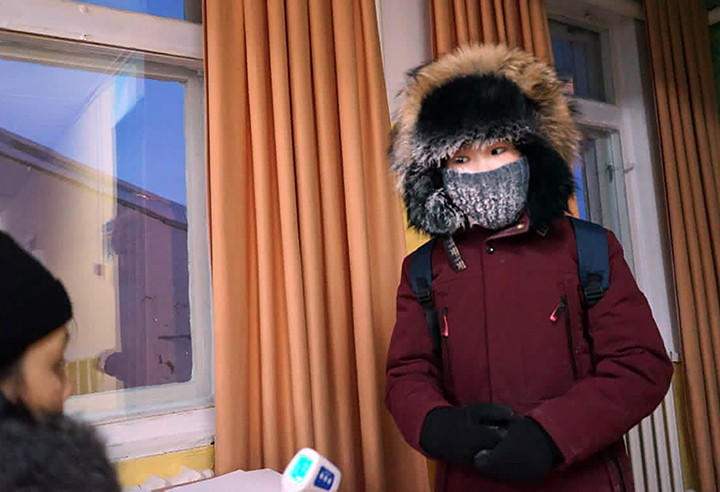 ---

Children gather for classes in Oymyakon, Yakutia, at -51C. Pictures: Semyon Sivtsev/The Siberian Times
---
Today the daytime temperature in Oymyakon is -47C, which means that pupils of all ages are busy studying.
There is a cut off mark of -52C for children aged 7 to 10 (Year One to Year Four in Russian school system), when they are allowed to stay home.
The school stops working for older pupils, too, when air temperature plummets to -56C.
The world's coldest school run, video Semyon Sivtsev/The Siberian Times
Oymyakon is different in how it arranges winter school days from the Republic of Sakha's capital city Yakutsk.
There, classes for primary age pupils (ages from 7 to 11) are cancelled at -45C without wind, or at -42C to -44C depending on the force of the wind.
Older pupils won't go to school at -48C without wind, or -45C to -47С depending on wind.

Classes for pupils of all ages in all schools of Yakutsk are cancelled at -50C.
School children at classes in Oymyakon, Yakutia. Pictures: Semyon Sivtsev/The Siberian Times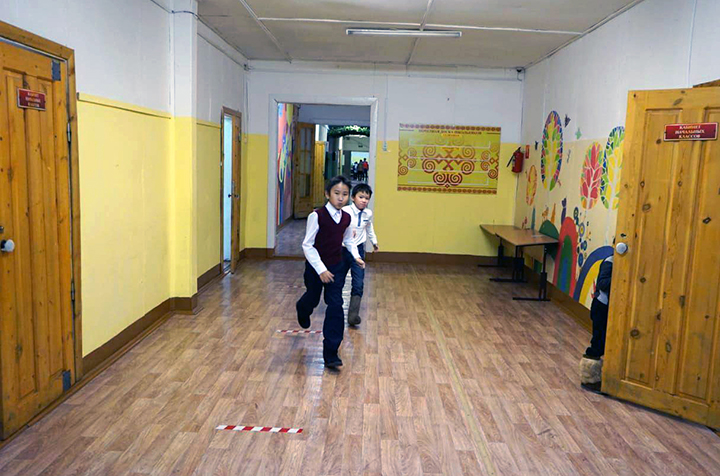 ---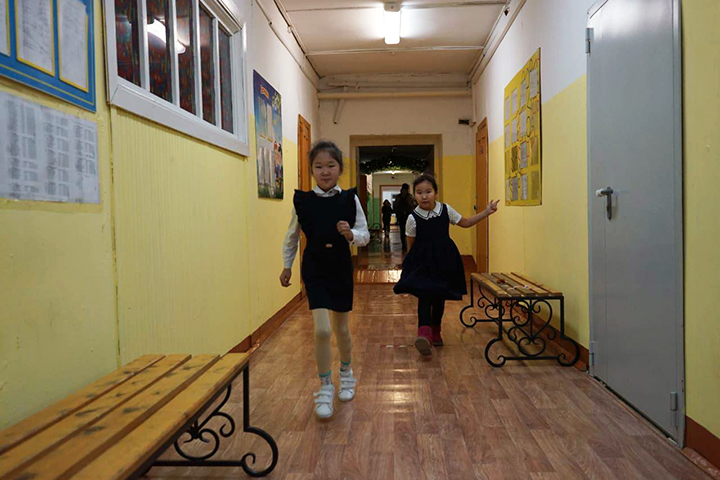 ---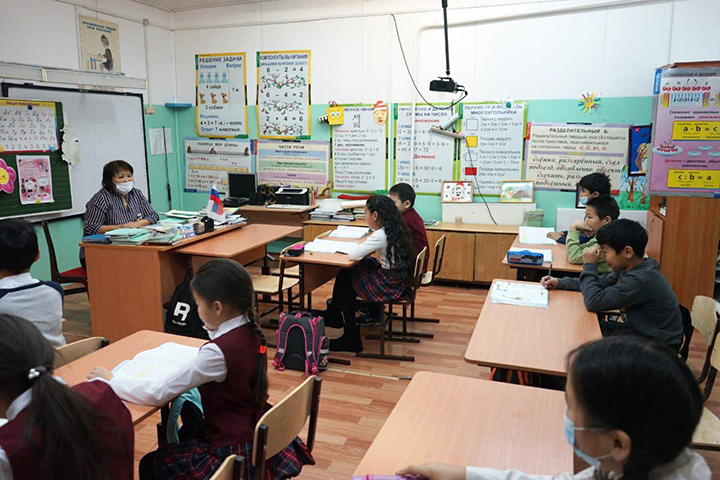 ---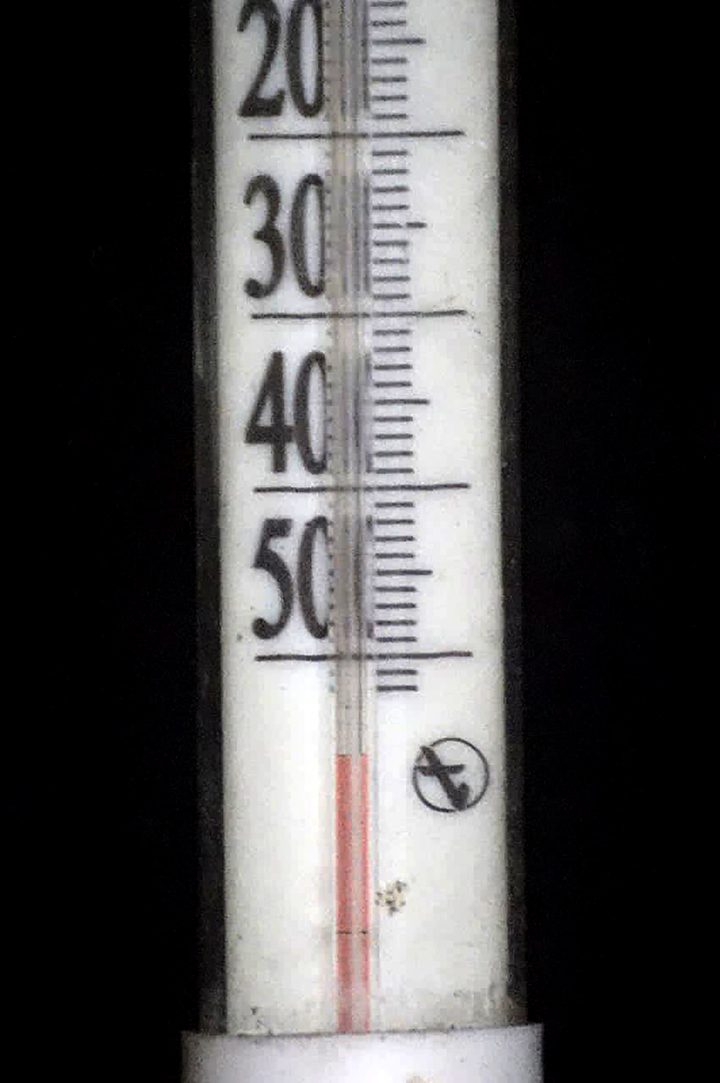 ---