Stuck in ice, two trucks of a local silver mining company got trapped more than a month ago. Drivers have to live nearby as they keep trying to remove their vehicles
Such accidents are a 'nightmare for Northern truckers'.
The drivers are now living right next to their vehicles on the ice.
The trucks from a silver mining company were crossing the river fully loaded with сalcium hydroxide.
The accident was 440 km north of the region's capital Yakutsk, in Kobyaysky ulus (district).
The cargo didn't get damaged and has been since gradually removed to lighten the load; oil leaked into water.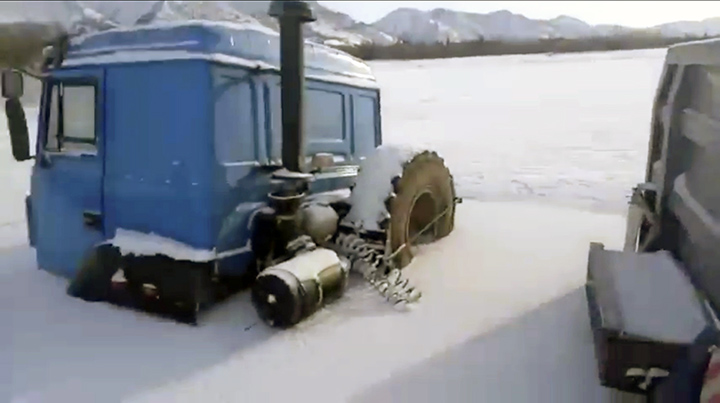 ---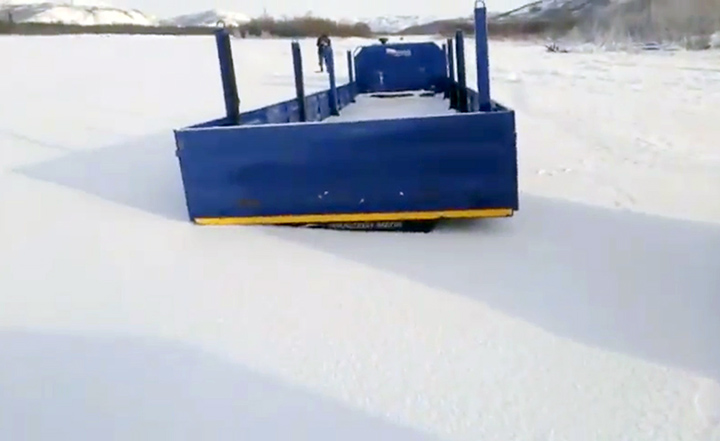 ---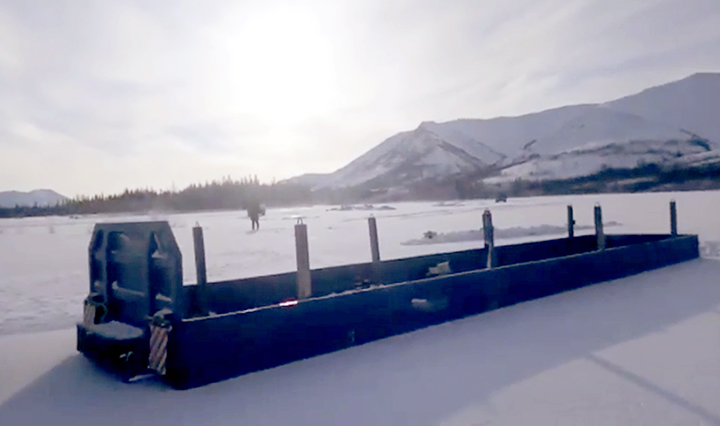 ---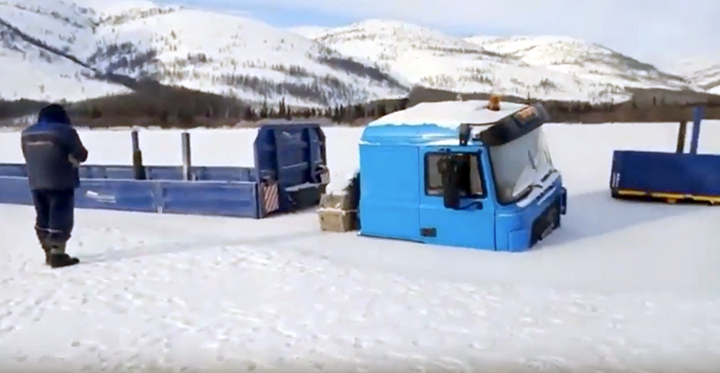 How can the trucks be pulled out?
Northern truckers have their own method and it depends on temperatures falling not rising.
They dice ice cubes around the truck gradually building an ice ramp.
Then it is hooked up with a cable from the shore and dragged out.
But if the temperature warms, the trucks will sink further into the water.
JAMMED IN ICE