Crash happened some 17 km before Nizhnevartovsk. Pictures here and below: Mash
Initial reports say a KAMAZ truck flouted traffic regulations by crossing as the train was approaching. It smashed into one passenger carriage, causing huge damage as our pictures show.
Passenger train number 346 was heading from resort Adler in Sochi to Nizhnevartovsk.
The coaches remained on the rails.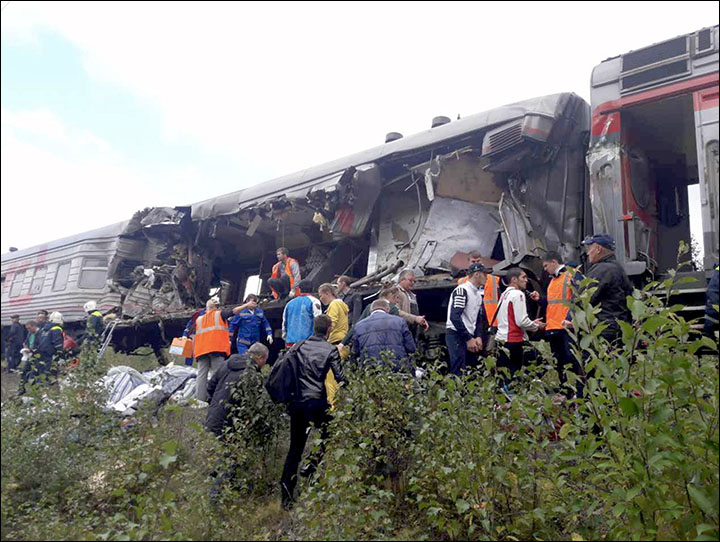 ---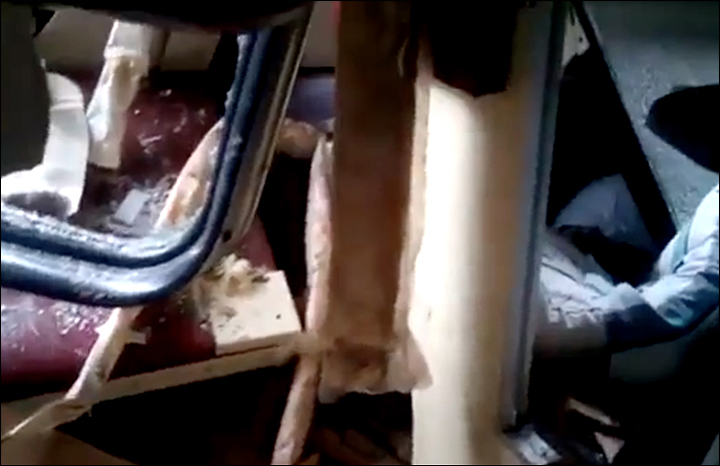 ---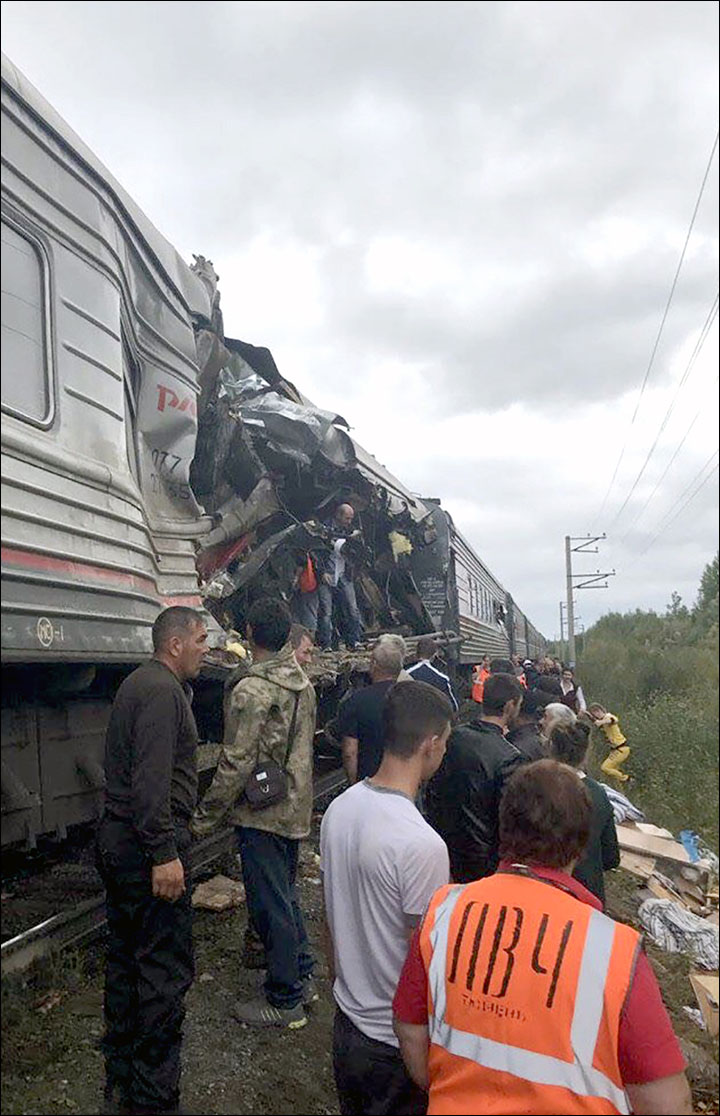 One injured girl has two broken legs. The truck driver is in a coma.
Reports that two passengers had died were later denied.
The director of Yugra Health Department, Alexey Dobrovolsky, said: 'Fourteen people were taken to the hospitals of Nizhnevartovsk.
'Eleven are adults, three are children. One child is in a critical.'
Five adults are in a critical condition.
'We are expecting several more patients soon.'
A total of 361 people were on the train, on a 4,599 kilometre - four day - journey back to Siberia from the Black Sea.
Psychologists are working at the scene.
---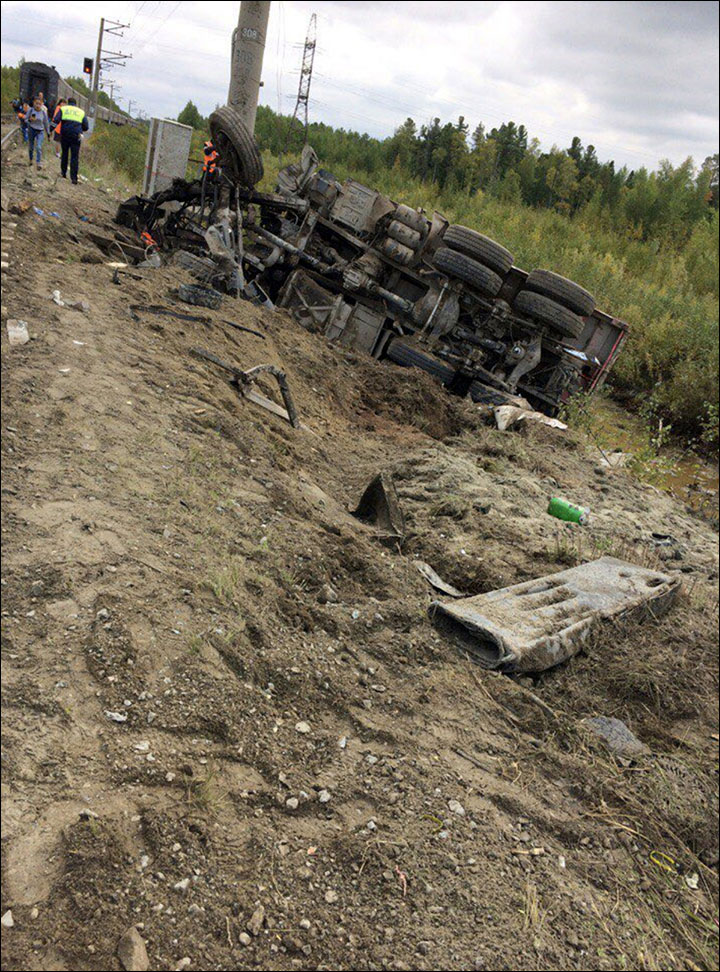 ---