Early wildfires in the Far East of Russia threaten train riles. Picture: PrimaMedia
The video shows a train battling through a surging flames and smoke in Primorsky region.
The footage supplied to Prima Media was filmed on 27 February
Fire and smoke are so strong on the stretch between Guberovo and Lastochka stations that for some time the train cannot be seen.
Flames were several metres high, it was reported.
Smoke is threatening the city of Vladivostok, the terminus of the Trans-Siberian railway.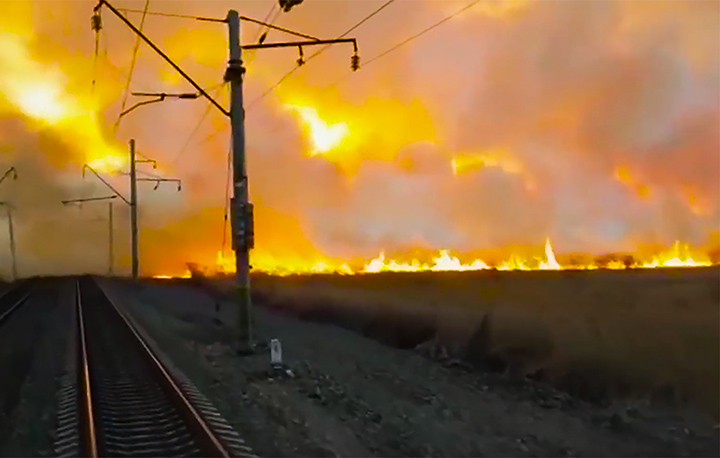 ---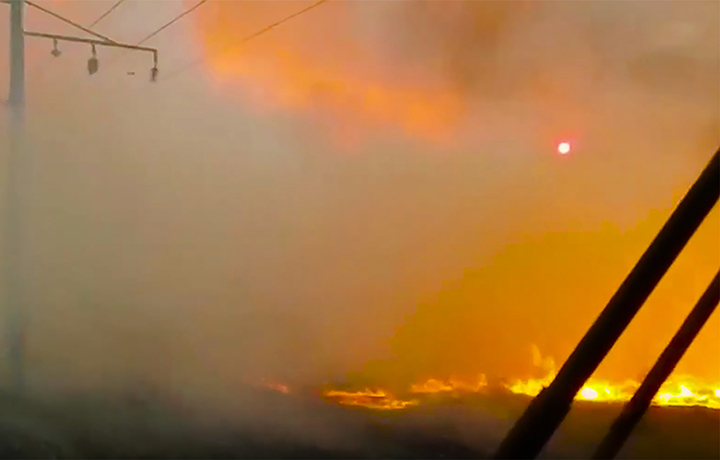 ---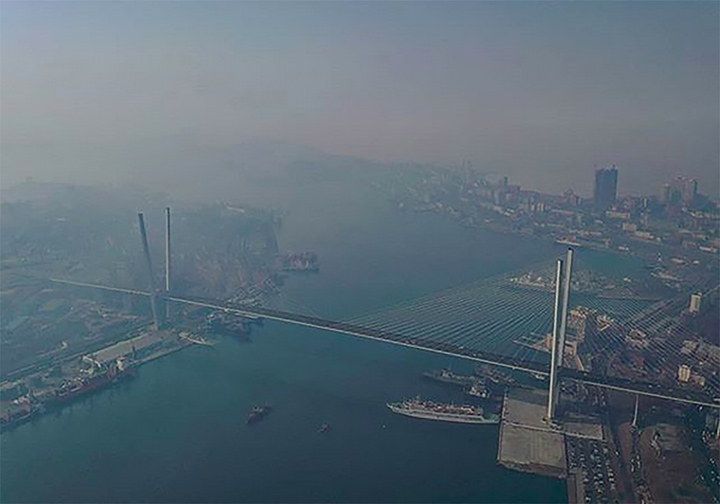 ---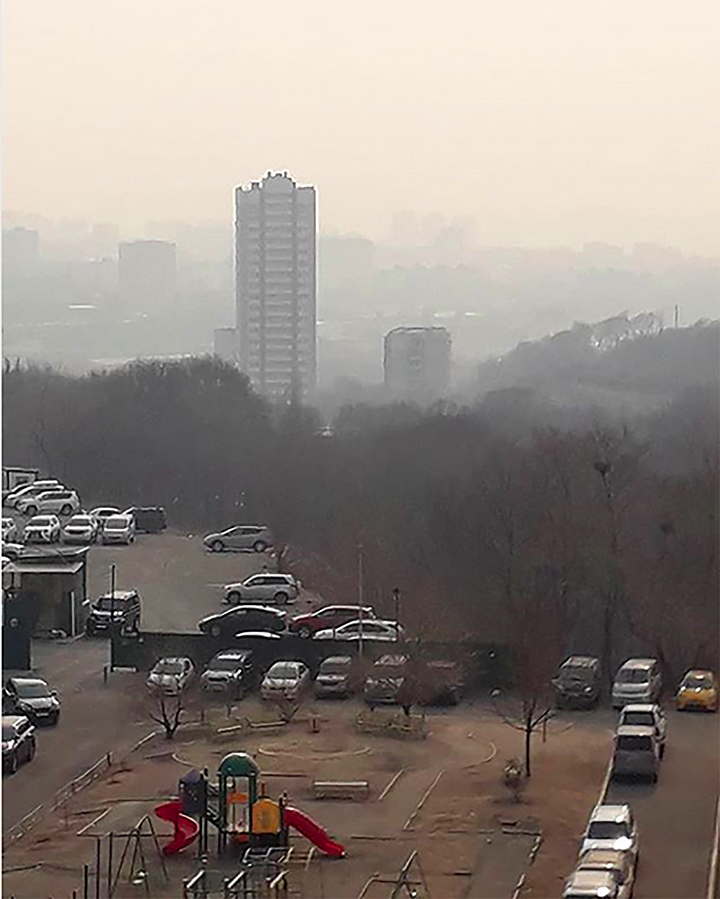 Smoke from wildfires reached Russia's Pacific capital Vladivostok. Pictures: PrimaMedia
---
Wildfires exceed 212,000 hectares in 2019.
Some 77,000 hectare are forest.
A special anti-fire regime/has been introduced in 10 municipalities: Khasansky, Partizansky, Lazovsky, Khankaisky, Kavalerovsky, Olginsky, Nadezhdinsky, Oktyabrsky, Ussuryisky and Dalnegorsky.
A lack of snow in the Russian Far East is seen as a cause of the early wildfires.
TRAIN GOES THROUGH A WALL OF FIRE