Elephants Magda and Jenny on show promo-posters around the city of Omsk. Picture: Omsk circus
Pictures show the severe damage to the wood-lined vehicle caused by a fault in the heating system which was protecting them from one of the coldest nights of the year. The elephants, aged 45 and 48, were being transported from Novosibirsk to Omsk when the accident occurred.
'All ended well, with policemen and fire brigade arriving quickly, plus the passing drivers were extremely helpful,' said Polish circus official Leonid Labo who was travelling with the animals.
'They helped us to take the elephants outside but there immediately we faced another problem: how to rescue them from the shocking cold?'
The answer was vodka - ten litres diluted by warm water.
A fire brigade official from the Tatar district of Novosibirsk region said: 'The elephants were huge, but so friendly.
'As soon as they were told to go out they obeyed. They had to spend a bit of time shivering outside while we were putting the fire down.'
As the elephants stood shivering by the highway in blistering cold, minders went to the nearest shop in search of vodka.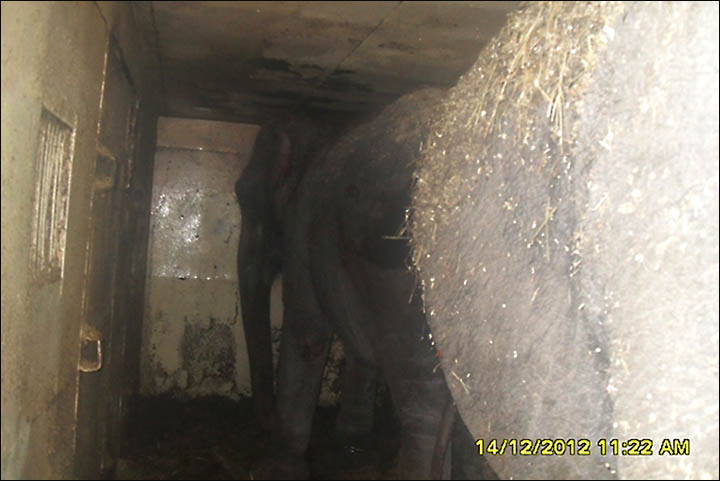 ---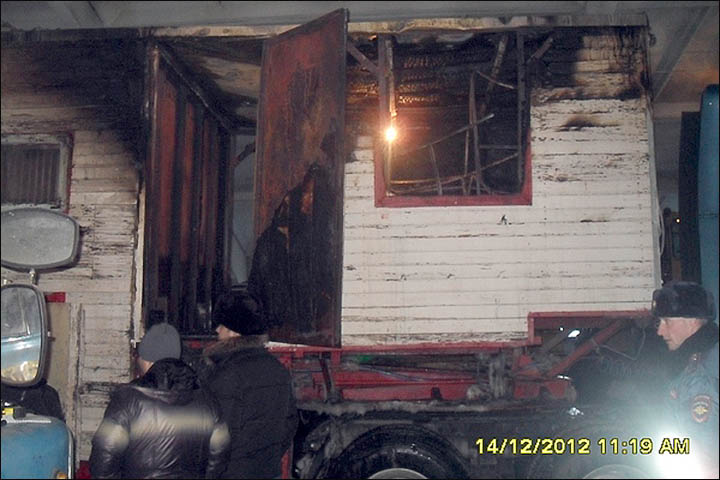 Elephants Magda and Jenny inside the trailer and, below, picture of the damaged vehicle. Pictures: Novosibirsk Regional Traffic Police
Driver Sergei Gridin, an eye-witness, said: 'They mixed a litre of vodka with a bucket of water.'
A local man said: 'We thought the circus workers decided to get drunk. We could understand them: to lose your artistes on the road and almost get burned alive - you know, it's hard to take.
'Then we realised that the two boxes of vodka were for the elephants.'
The animals started drinking, feeling the warmth from the local firewater. A vet who examined the creatures said that the tips of their ears were frostbitten but otherwise they were unharmed - if a little merry.
'They rubbed them with special ointment, and as far as I understand, nothing else was wrong with them,' said an official.
They finished their tipple in the gym of a local polytechnic where they were billeted for the night after their fire drama.
The circus is travelling from Japan back to Poland, with performances in Russia on the way.
Novosibisk zoo director Rostislav Shilo said that the vodka saved the animals from frostbite and pneumonia, without harming or even intoxicating them.