Udachninskiy opencast mine, one of world's biggest in diamond excavation. Picture: Alrosa
A dozen miners escaped, of whom four needed hospital treatment. Five could not flee the scene of the accident and a rescue operation two of them dead, and the other three in a 'satisfactory' condition.
Of those who escaped by their own efforts four needed hospital treatment in the town of Udachniy. One of them is in a 'grave' condition, the others suffered no major injury.
'The state of the three evacuated miners is satisfactory, and they do not require medical care,' said a source.
The horror came early on 26 August which is Miners' Day in Russia.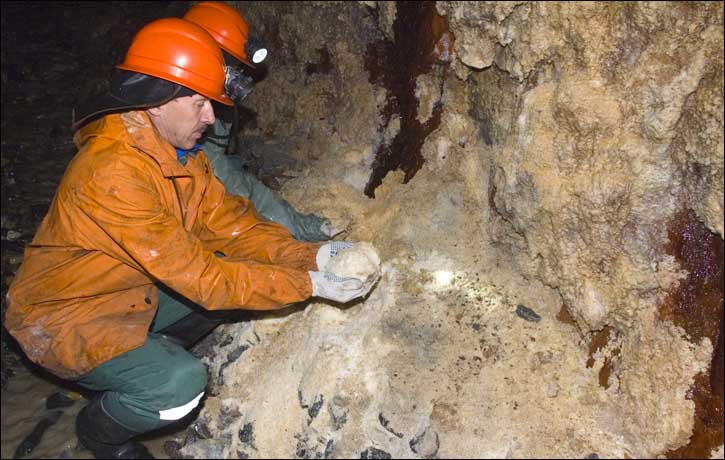 ---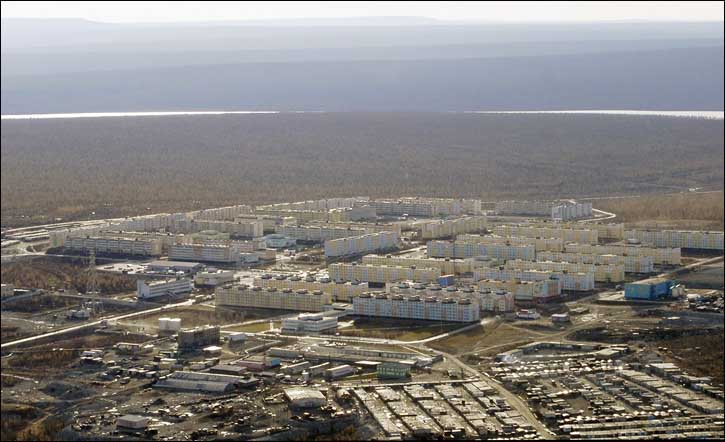 Miners at work, and, below, aerial view of Udachniy - town by the Arctic Circle. Pictures: Alrosa
Causes are still being investigated. It is believed the accident came in a mine still under constructiion.
Udachninskiy ore-dressing plant is part of Alrosa's operations in the Sakha Republic, also known as Yakutia. Along with semi-precious and precious gems, like diamonds, it excavates pumice, quartz, asbestos and isinglass stone.
Some 24 rescuers were involved in pulling the miners to safety.
The accident happened 1,370 km from Yakutsk, and 550 km away from the town of Mirniy.