Mountain Belukha (4509m) crowns Katun Mountain Ridge in the Altai Mountains. File image by Belukha.ru
The private Robinson-66 helicopter crashed on Mountain Belukha (4509m) which crowns Katun Mountain Ridge around 5pm today, 4 August, said transport prosecutors office in Western Siberia.
Names and ages of the pilot and the passenger were not reported yet. They were flown to safety by another helicopter.
Regional transport prosecutors office started checks into the details of the accident.
Tour companies in the Republic of Altai offer trips to Mountain Belukha and the Katun Mountain Ridge at a price of 80,000 roubles (USD1,082) a trip.

Mountain Belukha (4509m) crowns Katun Mountain Ridge in the Altai Mountains. File images by Svetlana Kazina, Belukha.ru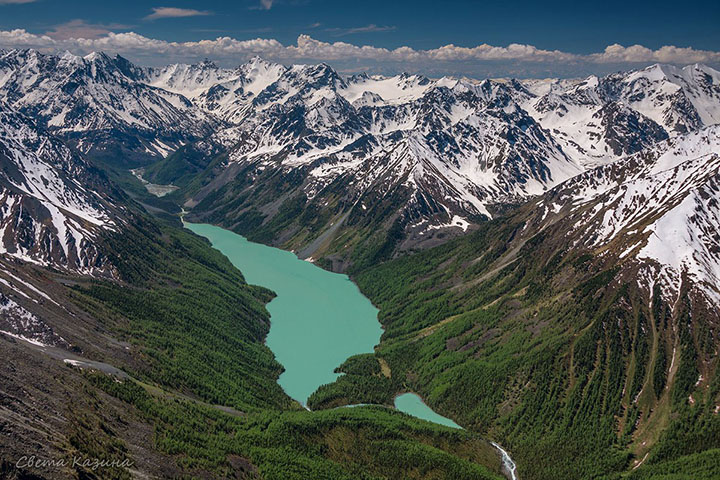 ---