Bridge over Russkiy island in Vladivostok had to be shut
But it did not cause the scale of carnage seen in the Korean peninsula and officials said on Wedensday its impact was 'weakening' in the Primorsky Territory.
The threat is not over, though, with the typhoon expected to move to Sakhalin and the Kuril Islands on Thursday and Friday.
Super Typhoon Bolaven had caused emergency situations in the Yellow Sea, Japan and South Korea before it weakened to a regular typhoon.
North Korea reported on Wednesday that strong winds and heavy rains had knocked down thousands of roadside trees, destroyed farmland and buildings and caused property damage.
Earlier it left a dozen people dead in South Korea.
China suffered flooding and flight delays with hundreds forced to evacuate their homes. In Russia, the typhoon caused winds of up to 35 metres a second.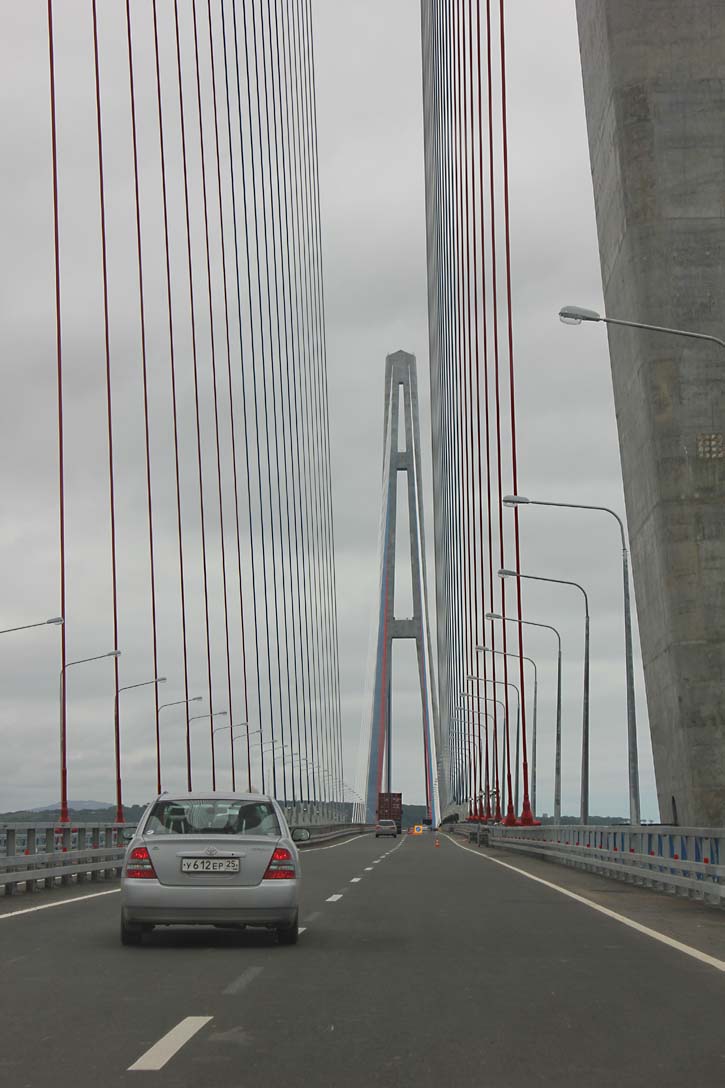 Murky... Bridge over the Russkiy island in Vladivostok hours before the start of Bolaven. Picture: The Siberian Times
Downed power lines led to almost 10,000 people losing electricity. The movement of passenger, suburban and freight trains suffered briefly.
'The traffic was not stopped in full. Reserve power lines were used. By 3.40am the problem has been fixed,' said a spokesman.
Ferry and trolley bus services in Vladivostok were disrupted and the bridge across the Eastern Bosphorus Strait was closed for a time.
More than 100 schooners from North and South Korea took refuge in the Olga Gulf.
The Ocean children's holiday centre with 954 youngsters from Russia, China and North Korea suffered a power cut. There were fears of another typhoon - Tembin, the 14th this year - causing similar carnage in the Korean peninsula.