This was the first time we saw a cauldron used as a 'helmet'. In the ancient time and later on at the present stage of the funeral rite, cauldrons were always found next or on top of the burial', said Alexander Gusev, head of the expedition, who is researcher at the history and archaeology section of the Scientific Centre for Arctic Studies
---
Four new burials dating back to the 16th century were discovered at the end of the 2020 archaeological season by an expedition close to Lake Bolshoy Poluisky Sor, east of the town of Salekhard, which straddles the Arctic Circle.
One was an artificially created mound with 16 graves.
Inside one grave archaeologists found a boy aged 6 or 7, with an earring made from thin copper wire, decorated with a green glass bead; on his head was a copper cauldron.
The boy was laid to rest on his back, his legs stretched towards the river.
An iron scoop by his head, a piece of silver foil, an iron knife and a handle from an iron cauldron by his belt were also found inside the burial.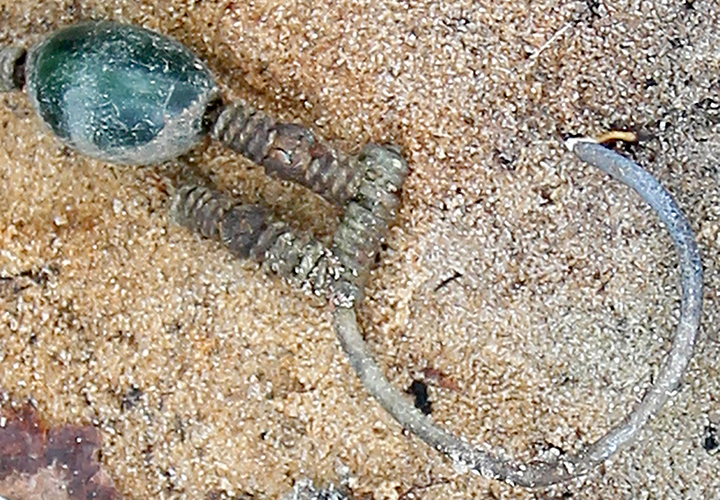 ---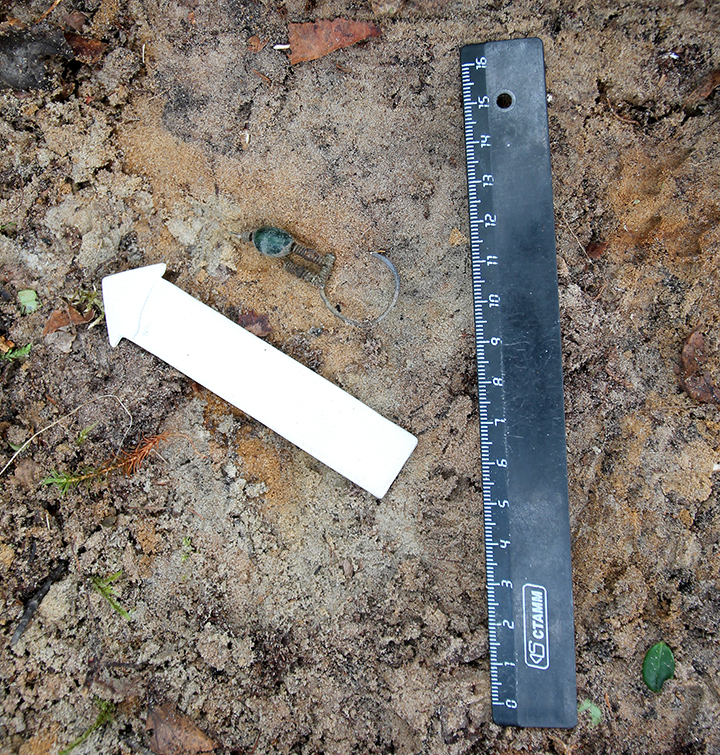 ---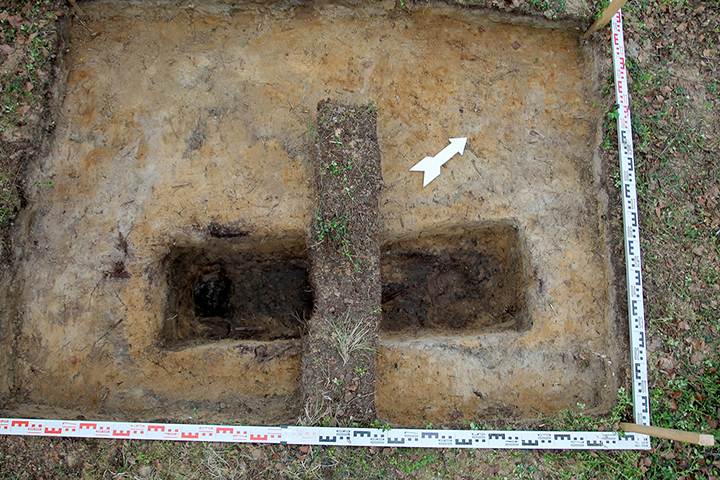 The copper wire earring with a green glass bead found inside the burial. Pictures: Alexander Gusev
---
'This was the first time we saw a cauldron used as a 'helmet'.
'In the ancient time and later on at the present stage of the funeral rite, cauldrons were always found next or on top of the burial.
'Fragments of copper cauldrons were used as face masks and were placed all around bodies in burials of the 13th century at the Zeleny Yar necropolis.
'This find shows a change in the burial rite for people living in western Siberia in the 16th century', said Alexander Gusev, head of the expedition, who is researcher at the history and archaeology section of the Scientific Centre for Arctic Studies.
Previously, Yamal archeologists reported a find of a very well-preserved mummy of a woman, with even her eyelashes intact, a full head of hair and impressive teeth at the Zeleny Yar necropolis not too far from the newly discovered burial mounds.
A green tinge on her face was a trace of pieces of a copper kettle that helped preserve her in the grave.
This woman was approximately 35 years old.
The team of archeologists plan to study the newly discovered necropolis next summer.
Unearthed on the edge of the Arctic, she is the only woman so far found in an otherwise all-male necropolis, buried in a cocoon of copper and fur. Pictures: Alexander Gusev, Irina Sharova, Dr Sergey Slepchenko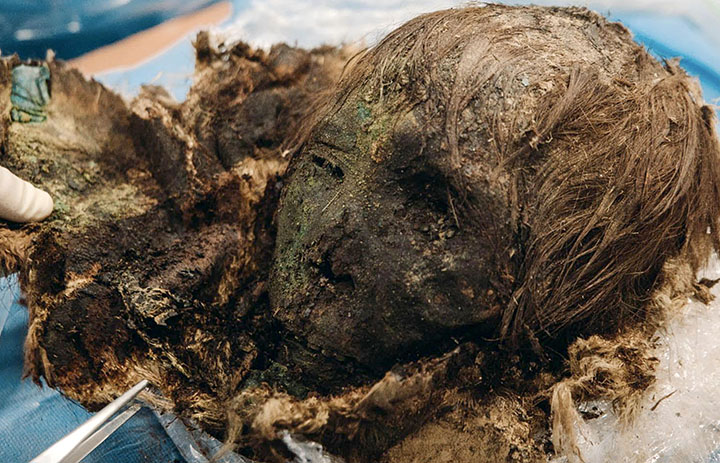 ---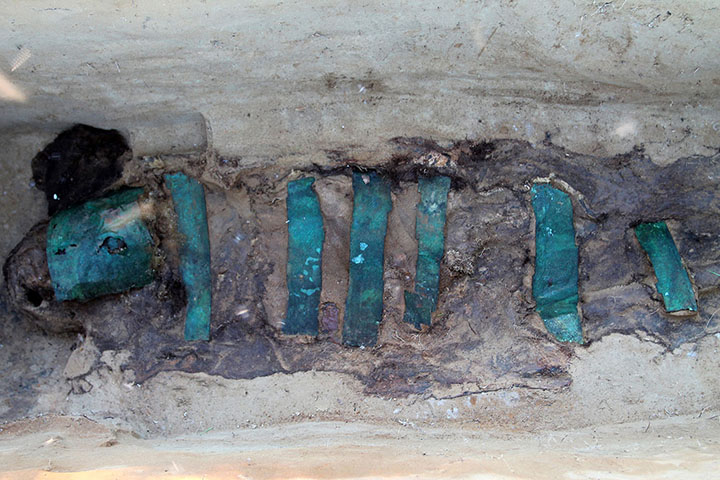 ---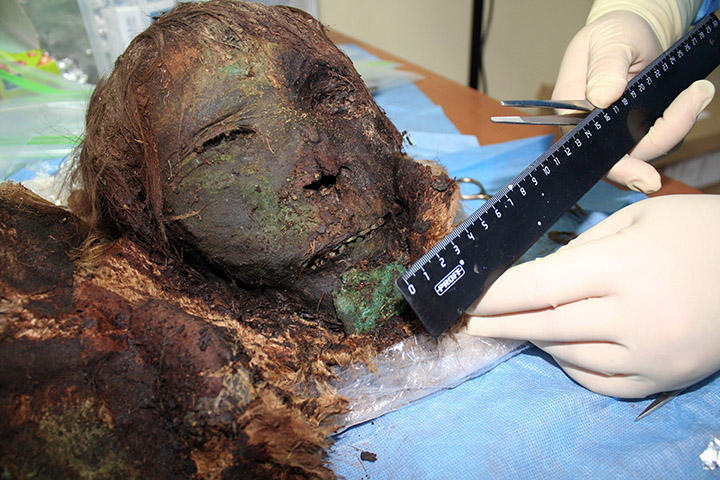 ---