'it is insulting to the hundreds of thousands people, families who lost their relatives in these camps'. Picture: Sakha news
The controversial scheme comes from the regional tourist department in the Sakha Republic, also known as Yakutia, the largest region in the Russian Federation.
Famous for diamonds and gulags, the first has produced untold wealth for the country, and now the second maybe an earner too. Regional tourism chief Yekaterina Kormilitsyna said: 'Today the gulag has every chance of attracting tourists. This project will preserve the historical heritage not only of the region, but of the entire country.'
While contentious, many Russian and foreign visitors to the Sakha Republic are keen to visit not only the notorious Road of Bones, the Kolyma Highway, constructed by political prisoners from Stalin's repressions, but also the derelict gulag camps as well. In this sense, the idea of tourist camps is fulfilling a demand while also giving an opportunity to educate visitors about a dark chapter in the country's history.
Nadezhda Kladkina-Klysheyko, head of the administration in remote Topolinoye, urged a go-ahead for the plan of turning defunct labour camps into modern-day attractions for visitors. A brainstorming session urged tourist ventures based at Senduchenskiy camp and several other sites.
But the idea has been attacked by human rights group Memorial and some media with complaints that 'it is insulting to the hundreds of thousands people, families who lost their relatives in these camps'.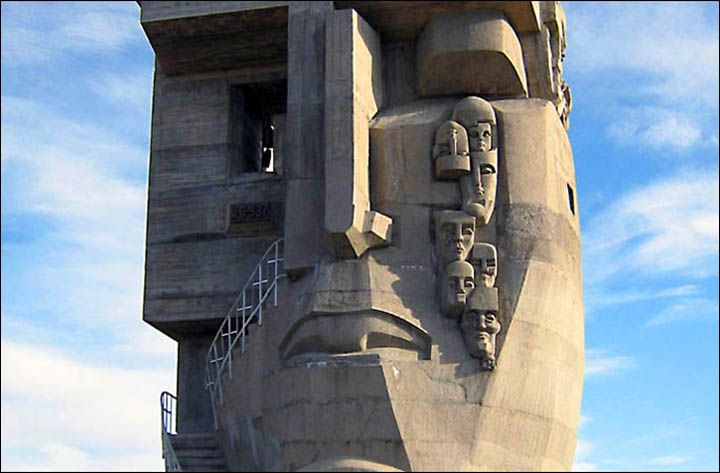 'Thousands perished during construction of a highway that now links Yakutsk to Magadan on the Russian Pacific coast'. Picture: Sakha news
Co-chairman of Memorial Yan Rachinsky said: 'The idea of commercial approach makes me slightly dumbfounded since first and foremost this is a memorial, in the same way that one cannot imagine commercial usage of Auschwitz or Babiy Yar - even though naturally these places bring interest from tourists.'
He stressed: 'I cannot imagine the camps becoming areas of mass tourism. Perhaps it does make sense if some tours have visits to these camps sites as a part of their programmes, if they can make it tactful.'
The fear is that a commercial rather than education use could overstep a line about what is acceptable. He expressed concern too about creating a 'pseudo-historical fiction' and a 'false sense of what happened'.
He was quoted saying: 'It's not right. It's the same as a German concentration camp becoming a calling card for Germany.'
The name gulag derives from GULAG, an acronym for the Soviet organisation administering the network of prison camps established by Stalin. Writer Alexander Solzhenitsyn helped raise worldwide awareness of the horrors of the camps in books like The Gulag Archipelago and One Day in the Life of Ivan Denisovich.