Snow tsunami covers Siberia. Picture: Sergey Korotchenko
A time-lapse video from residents of Krasnoyarsk catches the arrival of one of the first snow storms over the city.
In the middle of the day a snow tsunami came, turning the temperature from 3C to -6C in a few hours.
Winter will bring much harsher temperatures but for now see the dramatic arrival of snow blanketing the surrounding mountains then blotting our the city.
On social media people wrote that it resembled the Game of Thrones, namely the appearance of white walkers - the army of the living dead.
They left dozens of comments with quotes from the series, like: 'Winter is coming, and a Lannister always pays his debts.'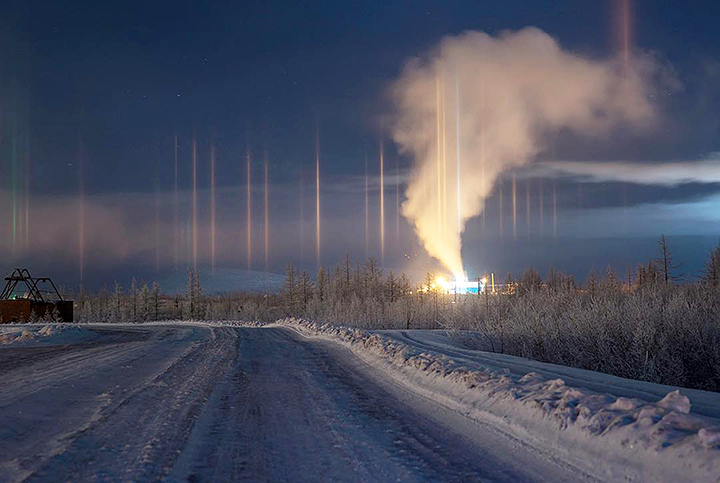 ---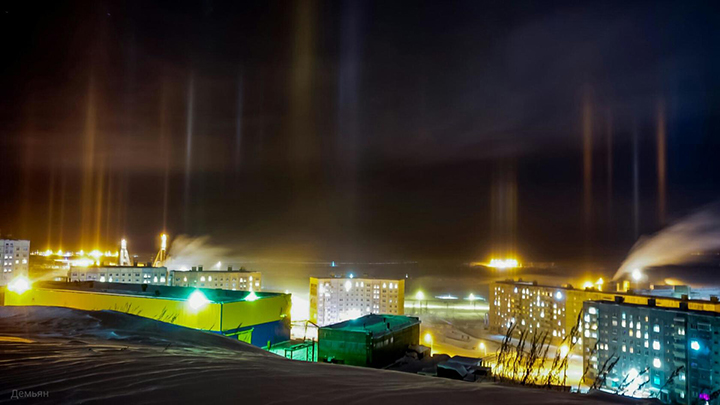 ---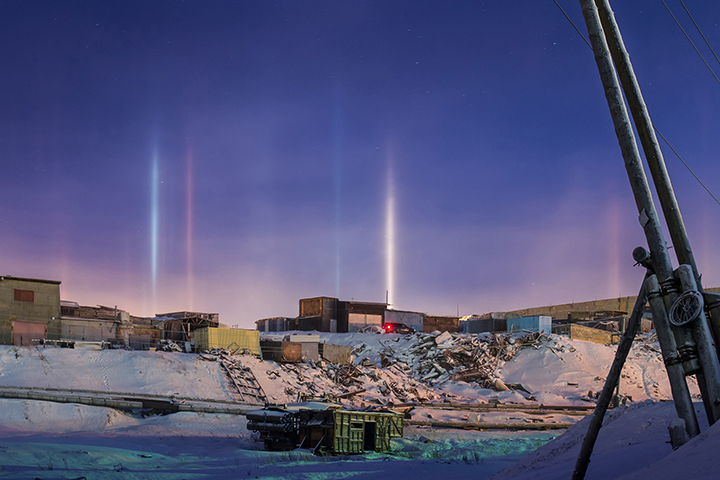 ---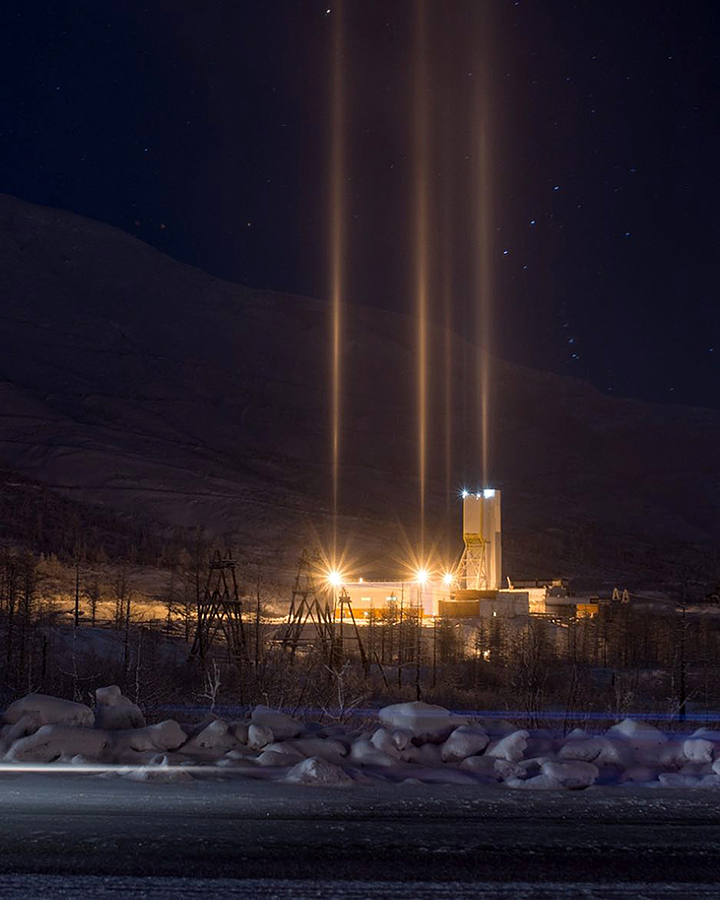 Ice halo, otherwise known as 'frozen light' pictured over Talnakh and Norilsk. Pictures: Ilya Kalinskiy, Andrey Gaiduk, Demyan Bulavinets
---
Further north in the same Krasnoyarsk region is the Arctic city of Norilsk.
Here resident Demian Bulavinets caught the natural seasonal phenomenon of 'light pillars'.
This is a harbinger of winter.
In Norilsk, it was already down to -25C.
As he posted: 'We know from childhood that if the light goes up like a pillar, then it is to herald frost.'
This is an atmospheric optical phenomenon in the form of a vertical band of light appearing to reach above or below a light source.
It is caused by tiny ice crystals suspended in the atmosphere or clouds.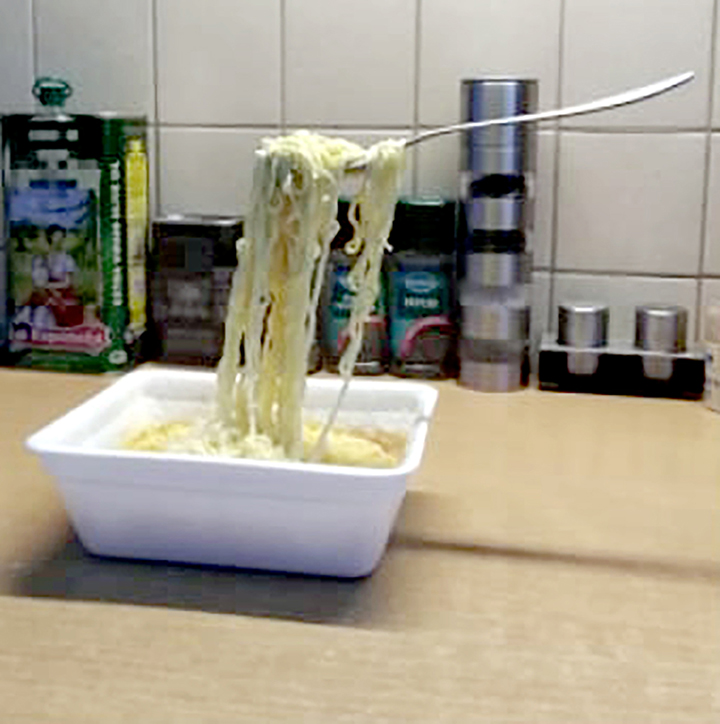 ---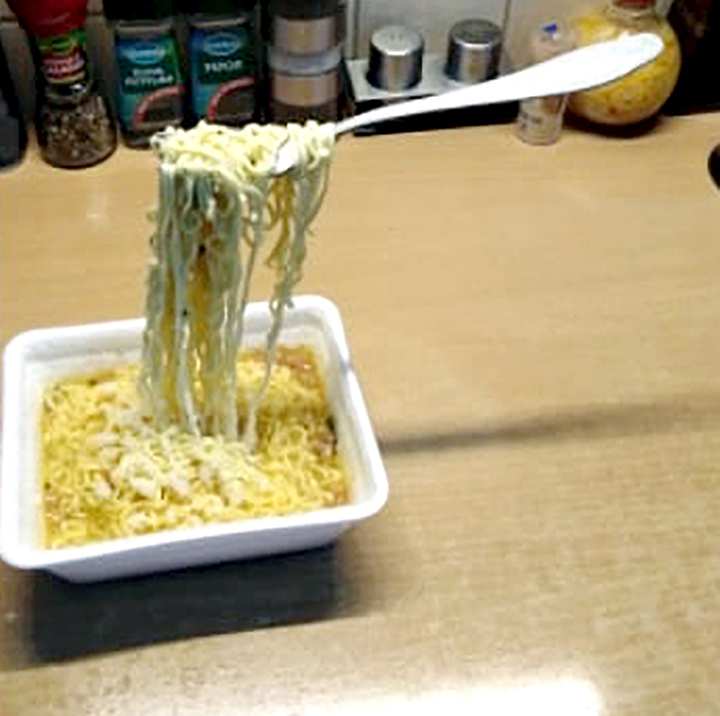 Frozen at -30C instant noodles hold a fork. Pictures: lanefdesfous70
---
As the temperature sank further another Norilsk resident nicknamed lanefdesfous70 exposed his dinner of Korean noodles to the cold.
The fork with the noodles took just four minutes to freeze, while the spicy base of his meal took half an hour.