---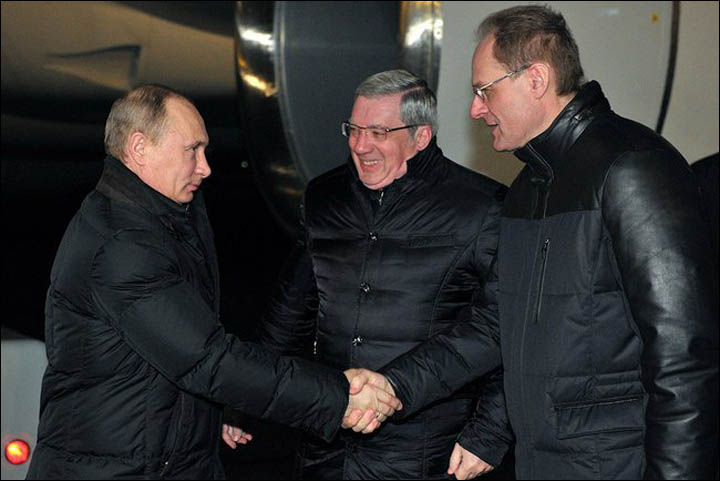 Red Square Victory Parade on 24 June 1945, Alexander Pokryshkin with a Banner of the Front. Below, President Putin is greeted by Presidential Envoy Victor Tolokosnky and Novosibirsk region Governor Vassily Yurchenko. Pictures: Yelena Agamyan, kremlin.ru
He was due to attend a conference on the development of combat aviation. Directors of major aircraft manufacturers and federal agencies were also attending an event seen as significant in setting targets for Russian aerial military strength.
Mr Putin was greeted by Novosibirsk Region Governor Vassily Yurchenko before attending memorial ceremonies marking the centenary of the birth of three times Hero of the Soviet Union Alexander Pokryshkin.
The legendary ace pilot was born in Novonikolayevsk - as Novosibirsk was known during tsarist times - on 6 March 1913.
Aged 12, he decided to become a pilot and graduated from Perm school of aircraft technicians in 1933, and the Kachinsky school of air pilots in 1939.
He fought throughout the Second World War - known in Russia as the Great Patriotic War - from the first day in 1941 to its finale in 1945.
He was hailed a a supreme tactician of the Soviet Air Force, but his brave campaign to change the way the country fought in the air led to him being grounded and to plans for him to face a court martial.
Had superiors not intervened in time, his criticisms of the tactics used by commanders at the time could have cost him his life.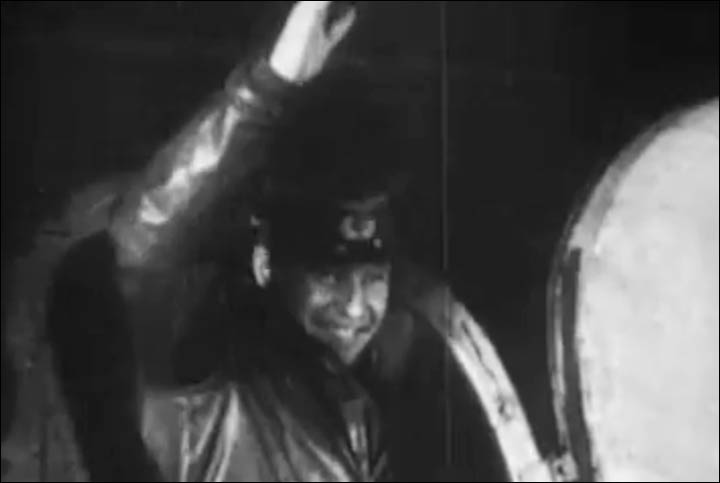 Alexander Pokryshkin was the first person to be awarded the title of Hero of the Soviet Union three times. Picture: Yelena Agamyan
Pokryshkin commanded an air squadron, a fighter plane regiment, and an air division and saw action on many fronts - Southern, North Caucasus, as well as the 1st, 2nd, and 4th Ukrainian fronts. He was involved in liberating Poland and Romania from the Nazi grip, and took part in the offensive operation for Berlin.
He took part in his last dog fight on 9 May 1945 in the skies over Prague. He made more than 650 sorties and shot down 59 enemy aircraft in 156 aerial combats.
He was the first person to be awarded the title of Hero of the Soviet Union three times. His awards came in 1943 (twice) and 1944.
Pokryshkin was in addition awarded four Orders of Lenin, the Order of the October Revolution, four Orders of the Red Banner, two Orders of Suvorov (2nd class), and two Orders of the Red Star. He was also honoured by foreign countries, and for example, held the US Army Distinguished Service Medal.
At the Red Square Victory Parade on 24 June 1945 he carried a Banner of the Front.
He later held senior commanding positions. The Marshal of the Air Force died on 13 November 1985.
This years has been declared Year of Pokryshkin in Novosibirsk region.
A photo exhibition called 'The city born to fly' opened this week.