Four brown bear cubs rescued after mother bear brutally killed by poachers. Picture: TVK
The four orphaned cubs - three female and one male - are now safe after being rescued in Krasnoyarsk region.
Hunter Alexey Koposhko, from Kozulka village, said: 'I came across a destroyed den and immediately saw mother bear with all her paws cut and gallbladder extracted.
'Four bear cubs were screaming inside the den.
'I guess a day or even two had passed since the mother was killed.
'I returned to pick them up on Saturday morning, that would make four days that they spent inside the den.
'They were weak, quiet, as if very sleepy - not surprising, given how long they had spent without food.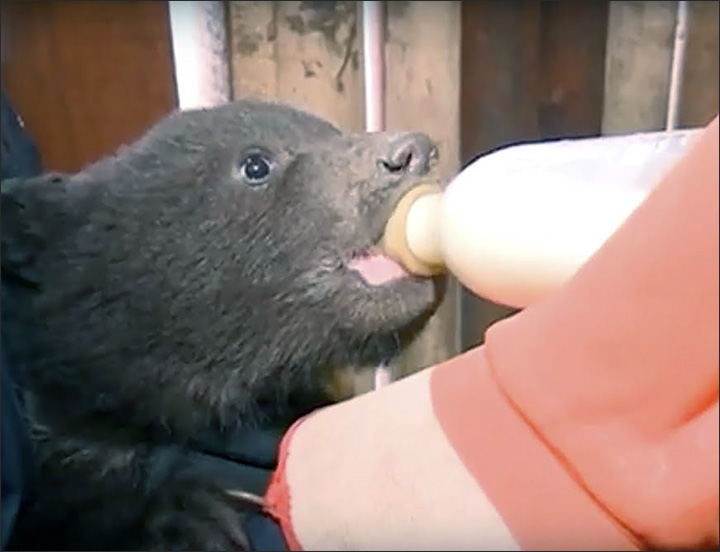 ---
---
As soon as they got first meal, they felt better and got a lot more active. Pictures: TVK
'As soon as they got their first meal, they felt better and got a lot more active, crawling all around the place.'
He brought the bears to Brave Heart horse riding club in Krasnoyarsk region, which temporarily adopted the cubs.
One had to be taken to a vet because it was very weak.
But after being fed all have responded. They are now drinking milk four milk four times a day.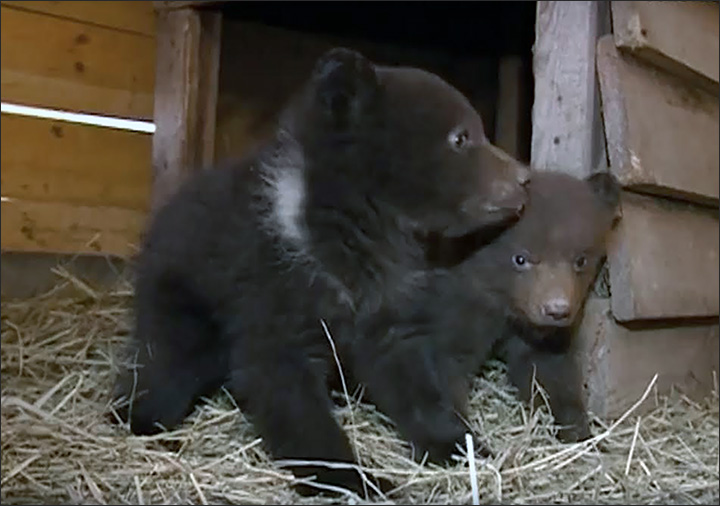 ---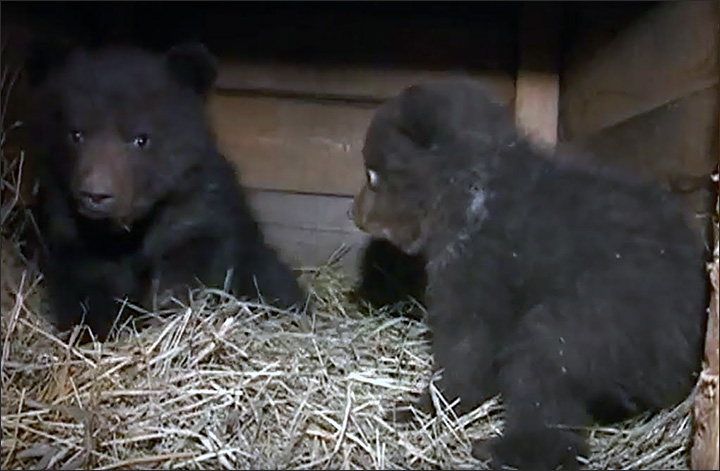 ---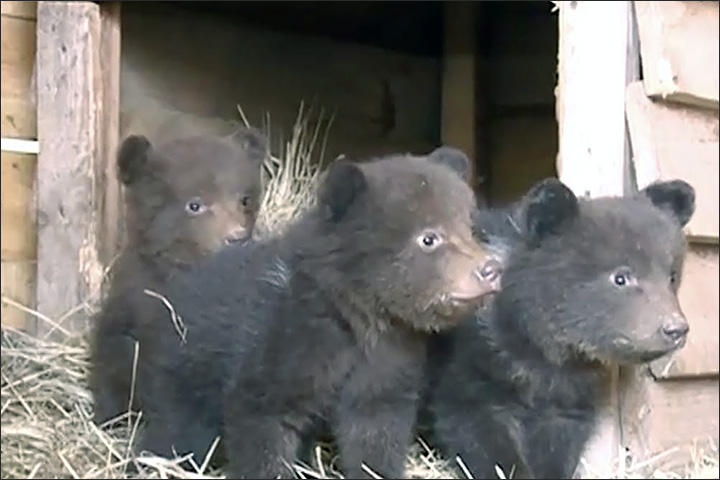 ---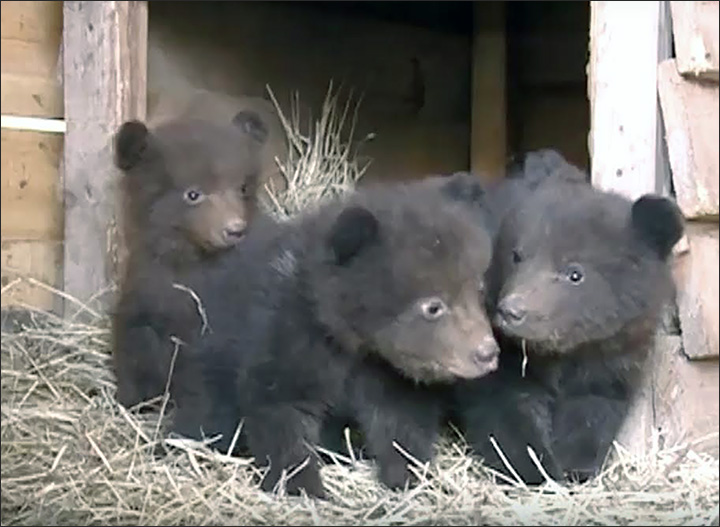 All four cubs felt much better. Pictures: TVK
Maria Tretyakova, the club's administrator, said: 'While the cubs are tiny we will do our best to look after them.
'But soon we'll need to find foster families for them.
'They won't be able to live in the stable forever.
'We are asking zoos and circuses for help.'
One of the cubs, the male, has been adopted already by a private person.

They won't be able to live in the stable forever. Pictures: TVK

---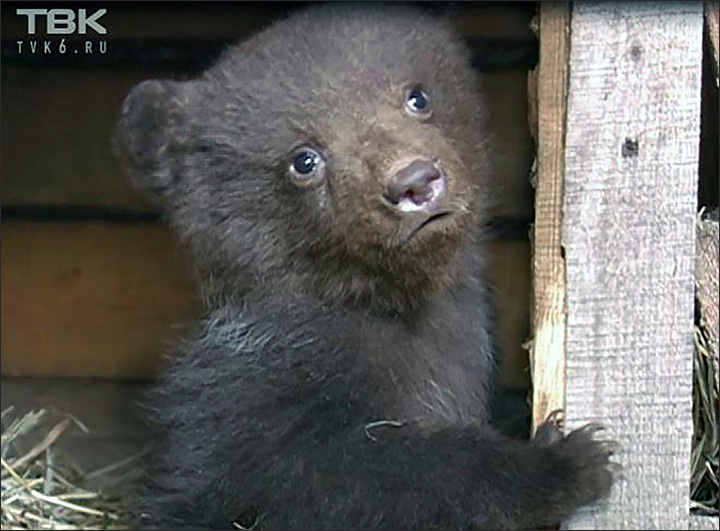 ---