Alexei Gradulenko with wife Irina, picture: russian social networks
Alexander Abdullaev, 37, denied he and Alexei Gradulenko, 35, had killed Andrei Kurochkin, though a murder probe is underway.
The group got lost on a fishing expedition in a remote area of eastern Siberia.
'He died by himself, he froze to death. Only after that did we start eating him', Abdullaev told Neryungri investigative department in the Sakha Republic (Yakutia).
Cannibalising their 44 year old friend enabled them to survive for a week, said a source quoted by Sakha News agency. It was not stated whether they cooked the human flesh on a fire, or ate it raw. Earlier, the two men had categorically denied cannibalising their friend.
Police have so far found one body, believed to be Kurochkin, but DNA tests are being carried out to confirm the identity.
Another man Viktor Komarov, 47, from the fishing group is unaccounted for in the taiga. There are grave concerns over whether he remains alive.
A new twist came when Kurochkin's wife refused to accept that her husband is dead.


Missing fisherman Andrey Kurochkin with his wife Olga. Picture: Russian social networks
Olga Kurochkina said: 'I called the police, they say they have found someone's remains. Now they have given these for examination, and a criminal case was opened. But I believe that Andrey is alive'.
She stressed: 'The body was found 50 km from the place where Gradulenko and Abdullaev were rescued, and it is unknown whose body it is'.
Clearly distressed she also told reporters: 'I spoke with the investigator, and he said they cannot be 100% sure whether the remains found in the woods are human. Someone's jacket was found nearby but where is the other stuff? Before the results of examinations it is simply unethical for the press to say that my husband was eaten by his friends in the forest'.
Olga Kurochkina demanded that a search for her husband and the other missing man should continue and not wait for the results of forensic tests in late January.
'Alexei and Sasha (Alexander) are extremely exhausted, physically and mentally, wandering for the months in the forest. I fear that under pressure, and in this state, they will say not only that they ate the others, but will admit the assassination of John F. Kennedy'.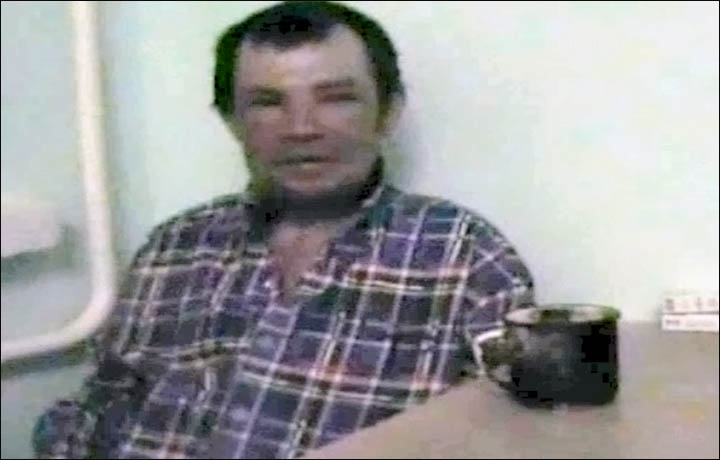 ---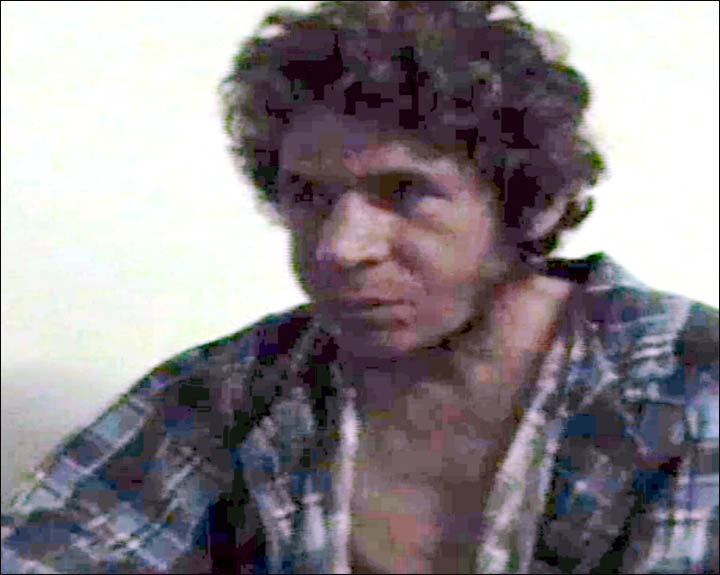 Alexei Gradulenko and, below, Alexander Abdullayev pictured during their recovery time at the hospital.
People close to the men also strongly deny suspicions that the real motive of their trip was to secretly dig for gold.
'It's all nonsense! My husband was never engaged into anything like that', she said.
Abdullaaev confessed to cannibalism after investigators took him back by helicopter to the place where the four friends got lost on a fishing adventure that had begun in Dipkun village, Amur region on 8 August. While he is now assisting investigators, Gorulenko escaped first to Chita, then Moscow, and then vanished altogether ten days ago, say reports.
Both Gradulenko and Abdullaev are currently 'witnesses', as Russian Criminal Code has no 'Cannibalism' clause.
It is likely to be the end of January before investigators know from forensic test results whether the dead man was murdered, or died from the cold.
Preliminary analysis confirmed that the body has been disjointed bit by bit and that flesh was cut off the bones.
Going north some 300 km from their starting point, they were trapped by floodwater, by now in the Sakha Republic. Their UAZ jeep sank in the swollen river, they told rescuers. At the end of September they managed to make one mobile phone call - but then vanished.
In November, Abdullaev's sister - Faina Mukhina - went to police to report the four fishermen missing. Asked why she did not alert the authorities earlier, she said: 'The taiga is his element, he can live there for a month or two, and he was not alone. He was with friends from Saratov.'
At one point, the men also managed to leave a note. 'We had hope. Gold diggers found a note from our men dated 20 October,' added Olga Kurochkina, wife of Andrei Kurochkin. She is refusing to give up hope, saying:'Police said that they had found human remains. But I believe that Andrei is alive. I am hoping other hunters have found him and he is not alone.'
The men had visited this remote base in the taiga. 'Nobody was there, they took some food and left 3,000 rubles and a note'.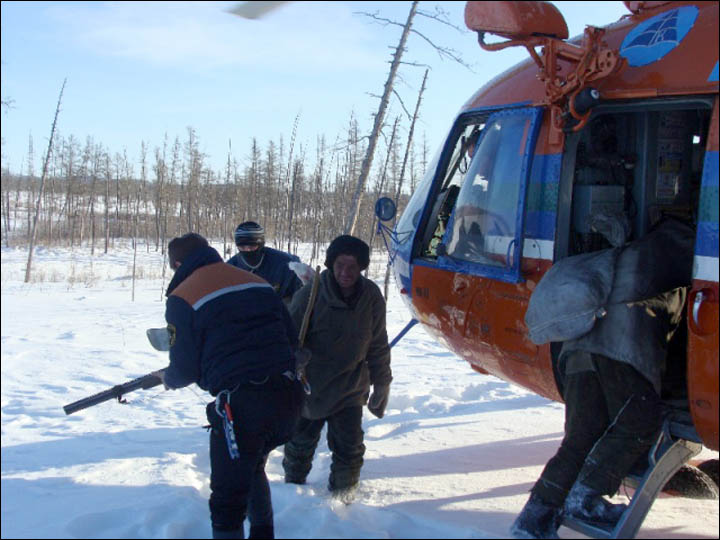 ---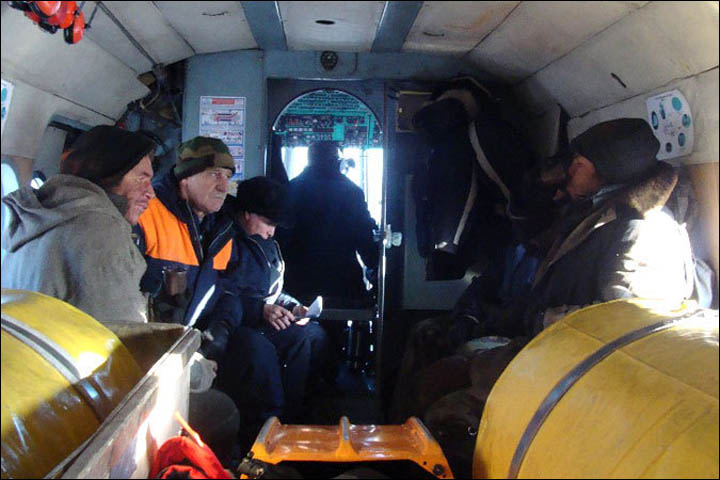 Alexei Gradulenko and Alexander Abdullayev seen approaching the rescue helicopter and warming up inside. Pictures: Russian Emergencies Minister
The official search got underway in earnest on 23 November, but even then it took one week to find the survivors.
'They told that they had lost their vehicle and decided to go back home on foot,' according to rescuers.
'They split up from the two other men when Andrei Kurochkin hurt his leg.
'Andrei and Viktor Komarov stayed in the hunter's winter house near the Daurka River and two other men went further and soon reached the gold diggers' house'.
Chancing on empty hunters houses, they 'borrowed food and clothes' and found skis. 'When there was not enough food they fried animal skin and moss and sawdust and ate it', according to one account.
'Once they crossed a river and fell under the ice and then had to spend a day near the fire getting warm.'
Abdullaev's mother Lidiya said: 'When I saw them, I was startled at their slim, swollen, dark faces. Doctors gave them medicine and recommended a lot of good food. We are feeding them with chicken soup and manty (Siberian ravioli), their appetite is just like a beast.'