'We are hoping that the two mammoths will bring cheer to the hearts of our people and visitors'. Picture: Aysen Nikolayev
These remarkable creatures are made almost entirely of snow - the larger one standing three metres tall, the baby one-and-a half metres.
Prominent artist Oleg Savvinov and his son Ayaal spent two weeks armed with gloves in temperatures as low as minus 42C sculpting the mammoths.
'It was our family's idea to create the sculptures,' said Ayaal. 'My father is a professional sculptor, he has a lot of experience of working with ice and snow sculptures.
'We offered to make two mammoths in the centre of the city, because we see them as the recognised brand of our republic.
'We used pressed wet snow to create them.
'We want to thank the city officials for supporting us, giving us a nice area in front of Yakutsk's main administrative building, and making sure we had enough wet snow.'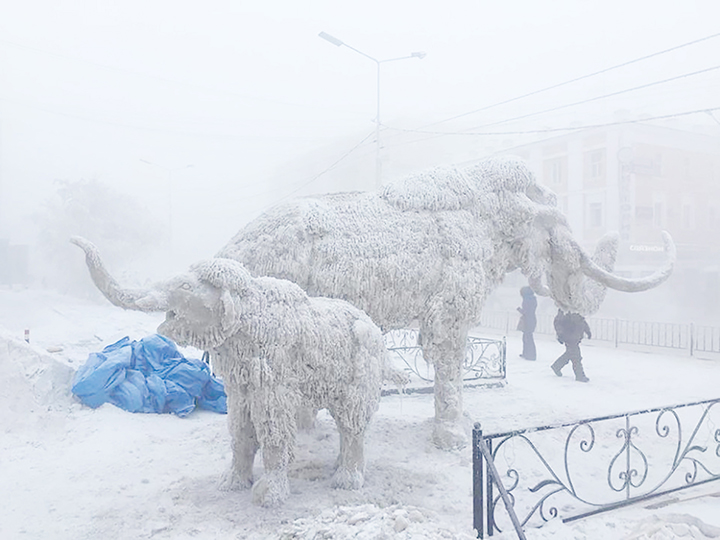 ---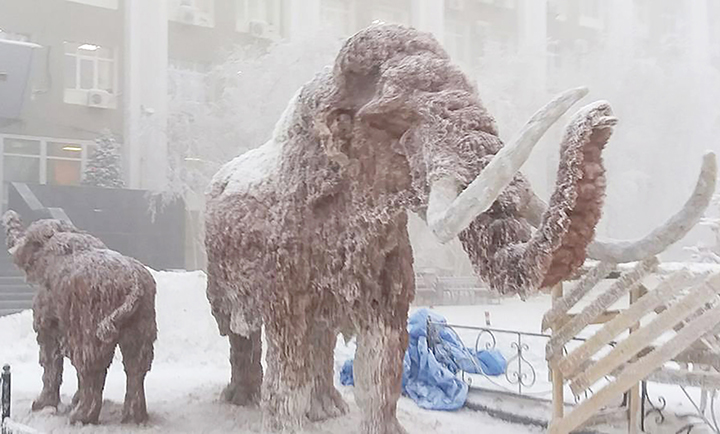 ---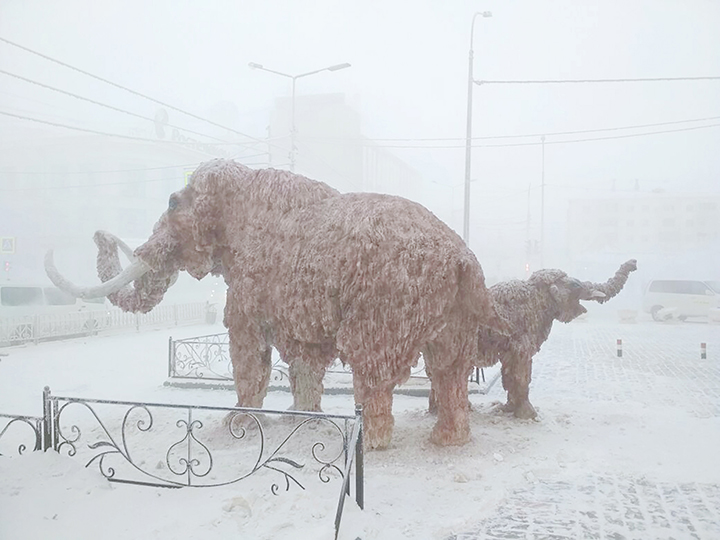 ---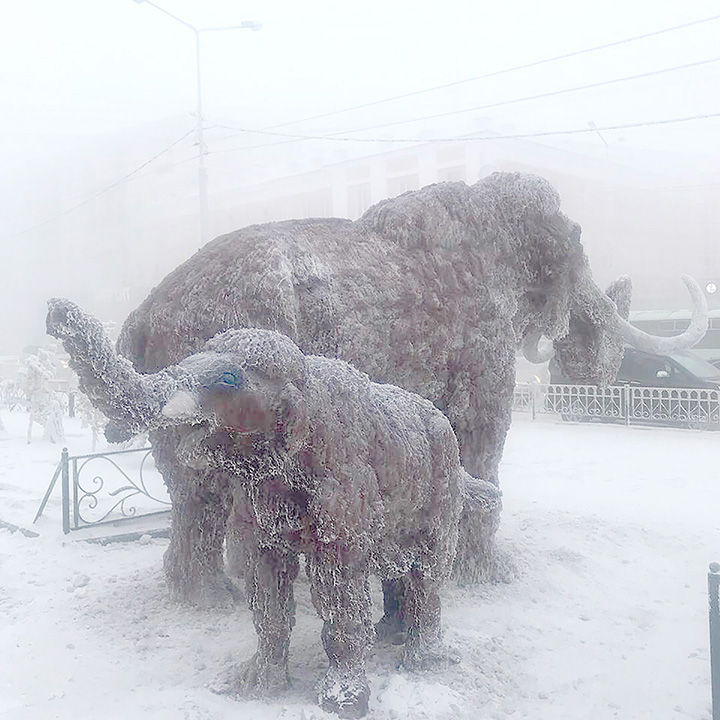 Woolly mammoth snow sculptures in the centre of Yakutsk. Pictures: Aysen Nikolayev
---
Both massive sculptures are coloured brown, and covered with hair to make them look even more realistic.
'It was quite a demanding job physically,' admitted Ayaal.
'To make sculptures look realistic we had to use a lot of water to make sure snow was wet.
'There was a lot of climbing up and down, with the wind and weather not being too helpful.
'But we were so keen to make sure the sculpture was done before the New Year, we didn't stop working.
'We are hoping that the two mammoths will bring cheer to the hearts of our people and visitors, and that they will become a nice addition to winter Yakutsk.'