A muddy take off... Bodaibo airport pictured several years ago
The freak floods in Irkutsk region have left hundreds of passengers stranded, many of them seeking to escape for beach holidays.
The runway, prone to turning into a mud bath, is now like a lake after the incessant downpours.
Evgeny Yumashev, mayor of Bodaibo, a gold-mining outpost with a 13.104 population, explained: 'The abnormal rains began here, starting from Sunday.
'Looking back, we did not have such weather in a long time.'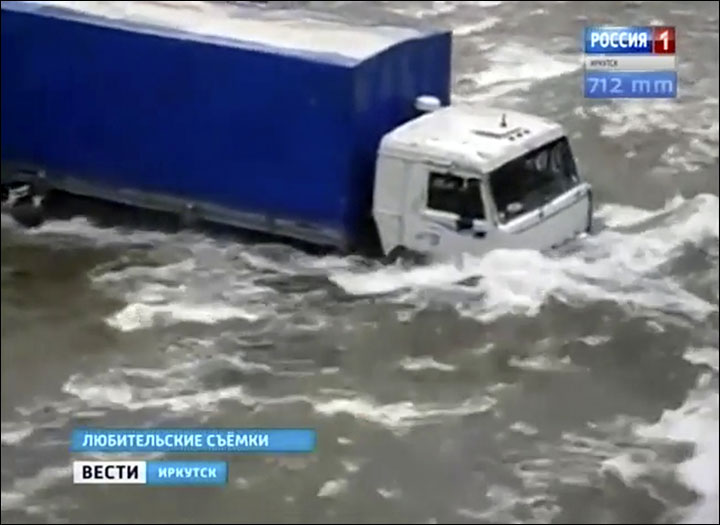 ---
---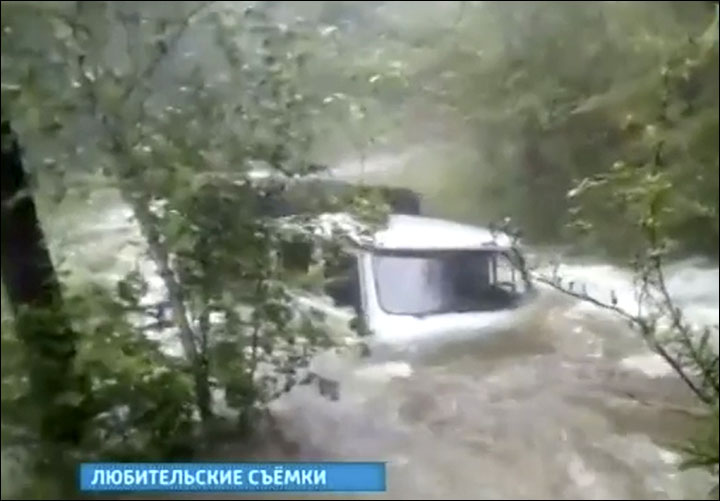 ---

Freak weather in Irkutsk region. Pictures: Rossiya 1 TV
---
The 'endless rains' have led to 'the complete collapse of our airport,' he admitted.
At least 500 are now marooned either flying from or two the stricken town in Irkutsk region.
The nearest alternative airport at Taksimo is also out of reach because of severe flooding on the road.
This has meant huge delays as drivers seek to splash their way through.
Footage shows earlier problems at the Bodaibo airport, some 1290 km from regional captial Irkutsk.