Alexei Gorulenko on board of rescuers' helicopter. Picture: Russian Ministry of Emergencies
Four men vanished in the Siberian taiga as winter approached, and only two came out alive, cold and seriously malnourished several months later.
The 39 year old widow claimed the two survivors ate her husband 'bit by bit until only the skull was left'.
The court upheld Alexei Gorulenko's insistence that this was not murder or manslaughter, but he was convicted of causing bodily harm and given a suspended three and a half year sentence. The other survivor Alexander Abdullaev, 38, was treated by the court as a witness and not punished.
Both men had acknowledged that they ate their companion, 44 year old Andrei Kurochkin, to survive.
In a rambling statement, Abdullaev said he ate his friend 'but not because I was hungry. I had another reason,' reports say. He declined to say what it was.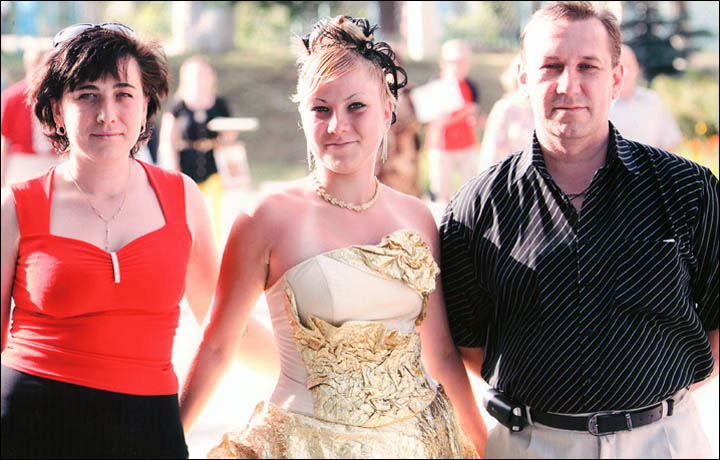 Andrei Kurochkin with wife Olga, left and daughter Alyona. Picture: The Siberian Times
The prosecution at the trial in Neryungri in the Sakha Republic alleged Gorulenko beat Korochkin, who died three days later, and said Abdullaev admitted the two fishermen then dismembered, cooked and ate the man's corpse. The court heard they carried his body with them as they sought to escape their frozen hell.
The suspended sentence was greeted with disbelief by the widow, who said: 'I am shocked by the decision of this judge.
'I am shocked with this verdict, and with the work of investigator who dealt with the case. Nobody expected it to end like this, that a cannibal walks free with a suspended sentence. I just can't understand what the judge was thinking about when produced such a verdict for Gorulenko'.
The crime he was convicted of carries a maximum sentence of eight years in jail and she was 'appalled' that her husband's former close friend avoided prison.
However, Russian law does not treat the act of cannibalism as a crime.
Procesutors had sought ten years for Gorulenko, but the judge reduced the original murder charge.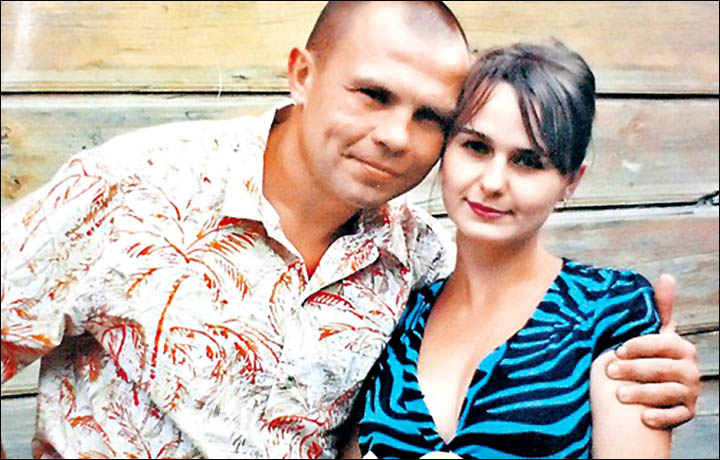 ---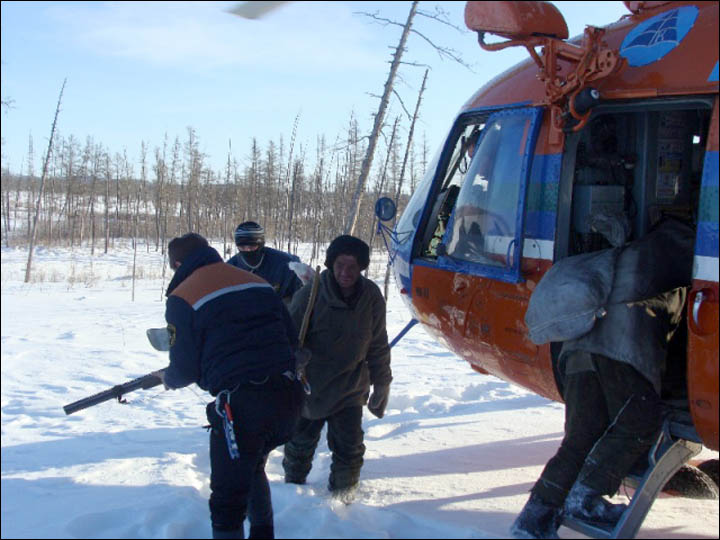 ---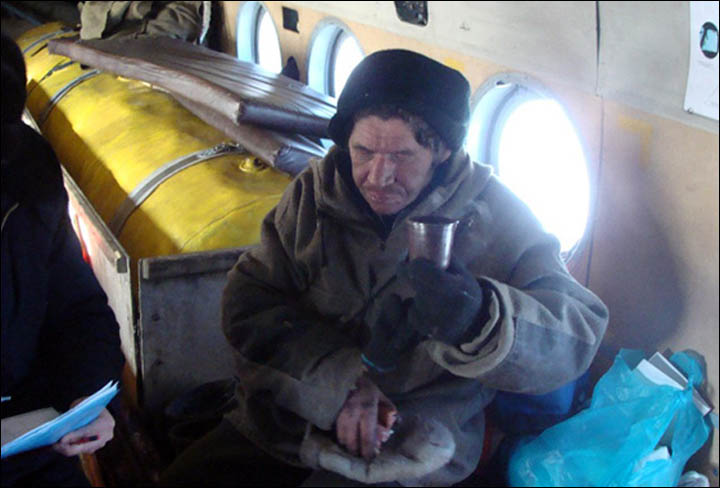 ---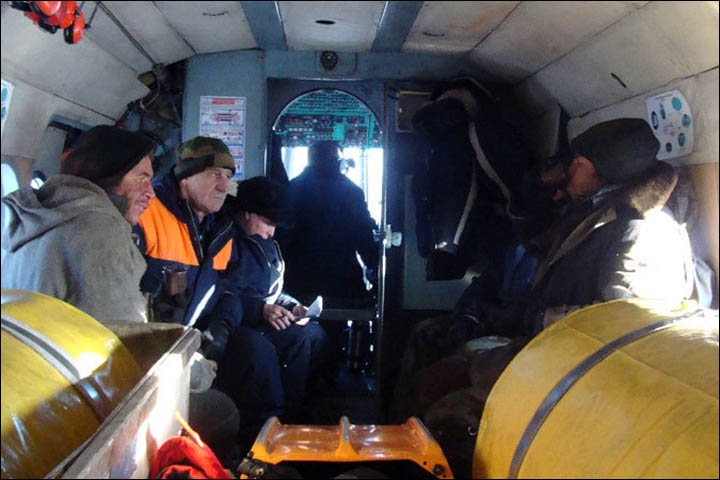 Alexei Gorulenko with wife Irina; another survivor Alexander Abdullaev getting on board of rescuers' helicopter, pictured inside the helicopter on his own and together with Alexei Gorulenko. Pictures: Russian Ministry of Emergencies, The Siberian Times
Kurochkina is now to appeal the verdict. 'The last recorded acts of forced cannibalism were in besieged Leningrad (during World War Two) and under the rules of war, people performing it were executed,' she said. 'Modern Russia cannot tell these people to 'enjoy their meal'.
Gorulenko 'hasn't spoken to me once. He didn't call, he didn't explain what happened in the taiga. He didn't even say sorry... you know like people do'.
'And he was Andrey's childhood friend. He has now gone back to fishing and this summer he will return to the taiga'.
Earlier Kurochkina had appealed to President Vladimir Putin after fearing the case was not being properly investigated.
A fourth man Vladimir Komarov remains missing, presumed dead.
The men had gone on a fishing trip when their vehicle was swept away in a flood, in the remote taiga, or wilderness, in the diamond-rich region.