'My wife was literally washed away by the wave of stones and mud'. Picture: Arkadiy Zarubin
Tourist Tatiana Yakovleva disappeared early in the morning of 28 June when severe flooding hit well-known Arshan village in the Republic of Buryatia.
According to her husband, who witnessed the tragedy, his 57 year old wife was literally washed away by the wave of stones and mud.
It took four days for the Irkutsk woman's body to be found after the only mudslide in 40 years.
'The woman's body was found 500 metres from the place where her husband saw her for the last time,' said the deputy head of the rescue and search service Nikolay Andreev. 'First, we found a woman's bag and then going through a second large pile of mud we found her body.'
An unsung hero emerged during the unfolding tragedy, preventing many more deaths, we can reveal.
Georgiy Dyomin saved 40 people in the flood by ordering them onto the roof of his house.
Having saved them, he rushed to rescue a boy. The child was covered in blood and was screaming that his mother was somewhere under the broken building.
Georgiy and his neighbours found the woman, but it turned out that she was not alone under the house.
Also carried there by the mudslide was her second son.
'We were looking for him for some 20 minutes, when the boy came to consciousness and started crying, but then we lost him again,' said Georgiy. 'The water was roaring and the rain was pouring down. We searched for him for another 20 more minutes, and then saw his legs sticking out.
'We pushed the wooden debris away and dragged him out'.
More than 200 people were evacuated from the village, including children staying for health treatments at local spa resorts.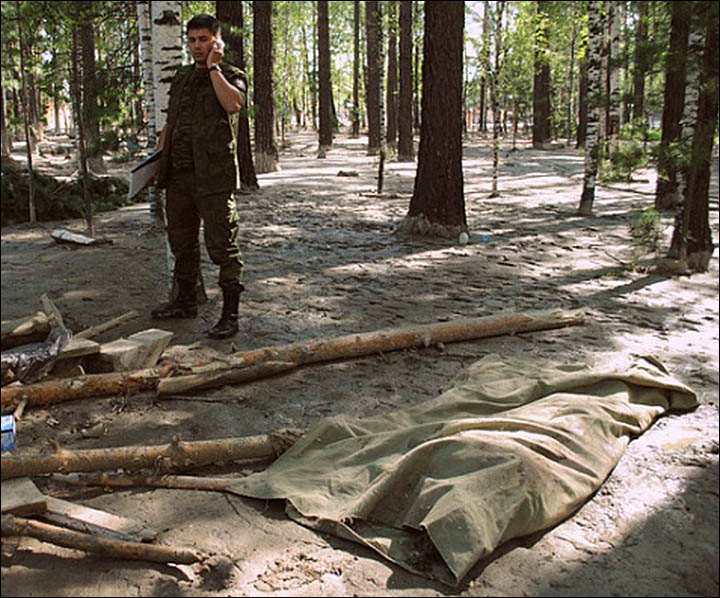 ---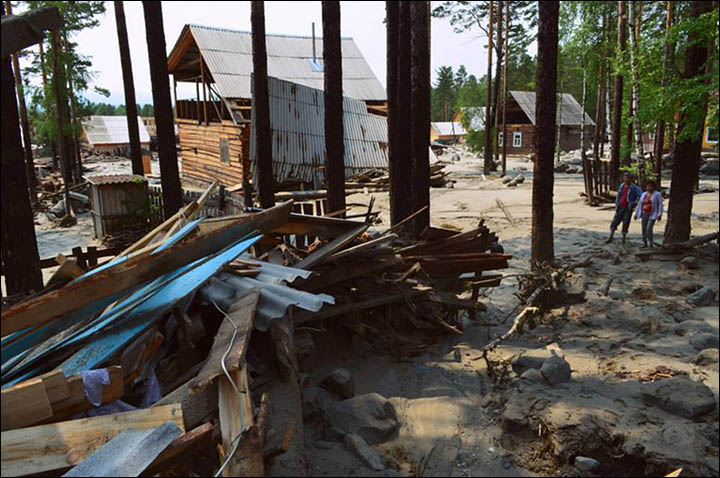 ---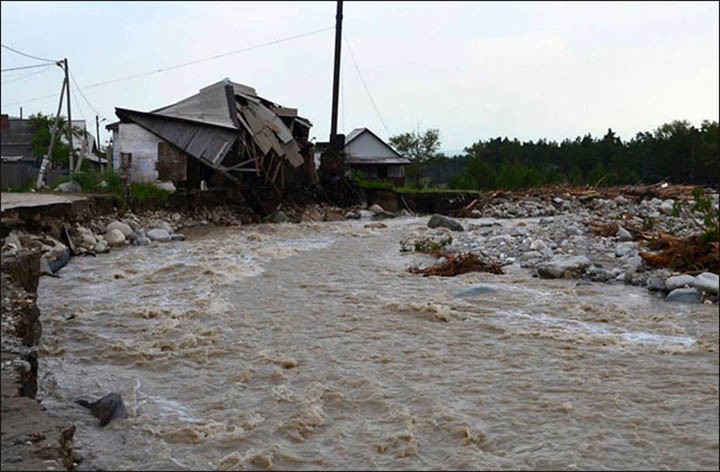 ---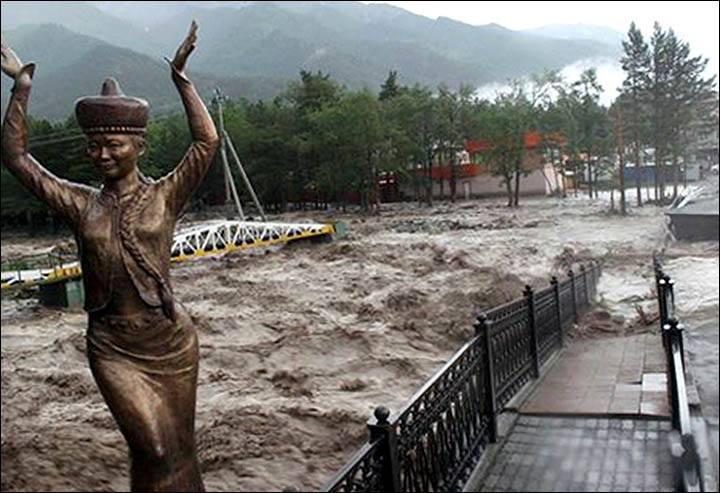 ---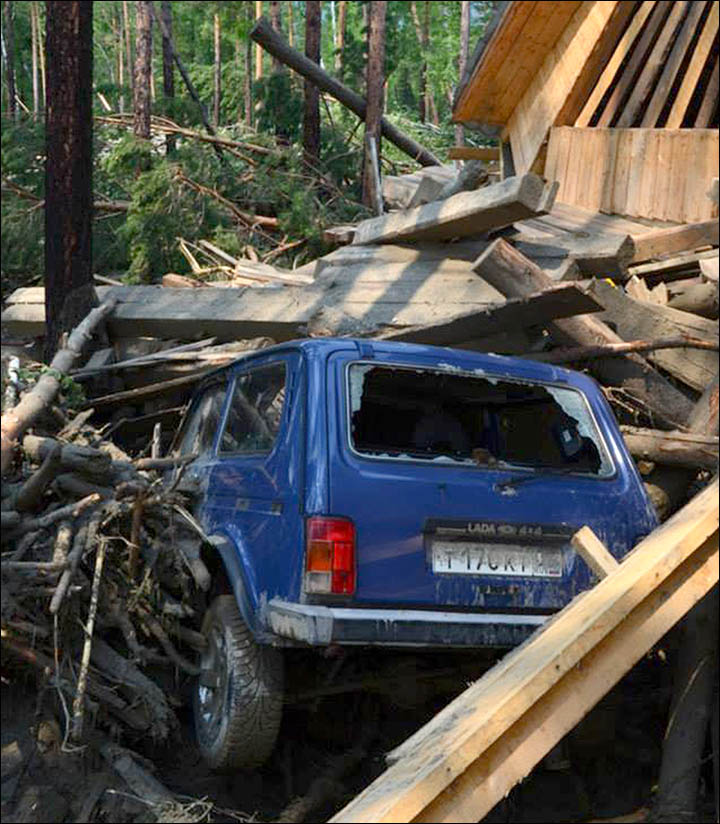 The first mudslide in forty years. Pictures: Arkadiy Zarubin, Russian Ministry of Emergencies
The natural disaster caused heavy damage in the village of Arshan.
The flood broke several bridges, some 21 houses were destroyed and 78 more need to be repaired in Arshan. As many as 300 people and 60 vehicles were working on the site of the emergency.
Earlier 15 tourists were reported missing, but were then found alive and well. The group included eight orphans and accompanying adults on a trip upstream on the Kyngara River.
'We are still estimating the damage. It can be hundreds of millions of rubles,' said a local official.
Arshan is at an altitude of 900 metres in a valley at the foot of the snow-capped Sayan Range and the Tunkin Pinnacles, 479 km from regional capital Ulan-Ude, and 210 km from Irkutsk. It is known for its mineral waters, spa, and the Khoymorski Datsan Boddhidharma Tibetan Buddhist temple.