The skull was tentatively identified as that of an adult female who lived approximately 20,000-30,000 years ago. Picture: Gennady Boeskorov
'This is a rare discovery. The skull fragments preserved a canine tooth, two molars and a part of the upper jaw,' said Gennady Boeskorov, chief researcher of the Diamond and Precious Metal Geology Institute of the Siberian branch of the Russian Academy of Sciences.
'The skull was tentatively identified as that of an adult female who lived approximately 20,000-30,000 years ago'.
It was found in the Sakha Republic, also known as Yakutia, the largest and coldest region in Russia.
The find was made in June by Yegor Ivanov and Andrian Kipriyanov, staff of the wood bison reserve run by the republic's Ministry of Nature Protection.
They made the discovery on the bank of the Buotama River in about 3 km from its mouth; the remains were found on the rocky banks of the river near the water's edge. Examination of the discovery was carried out by zoologist Evgeny Zakharov from the Institute of Biological Problems of Cryolithozone in Yakutsk.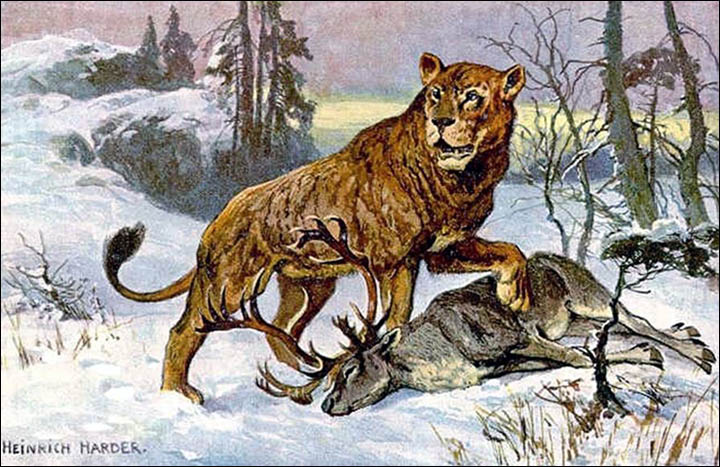 ---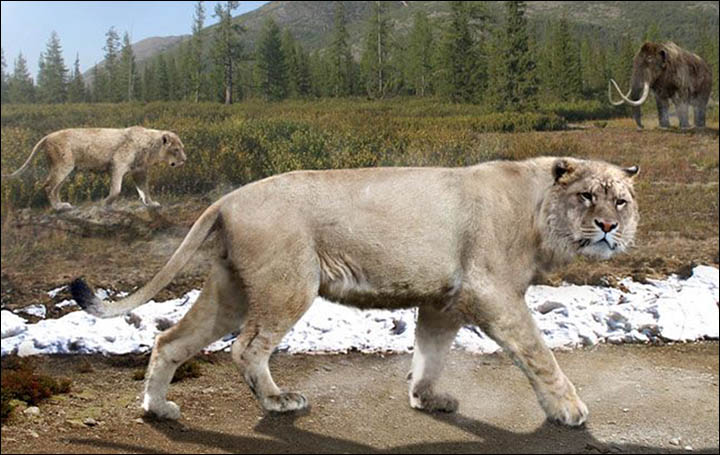 ---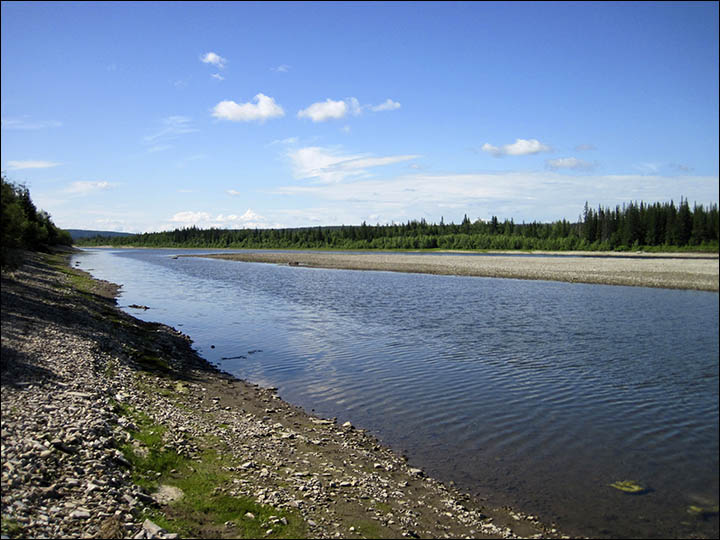 ---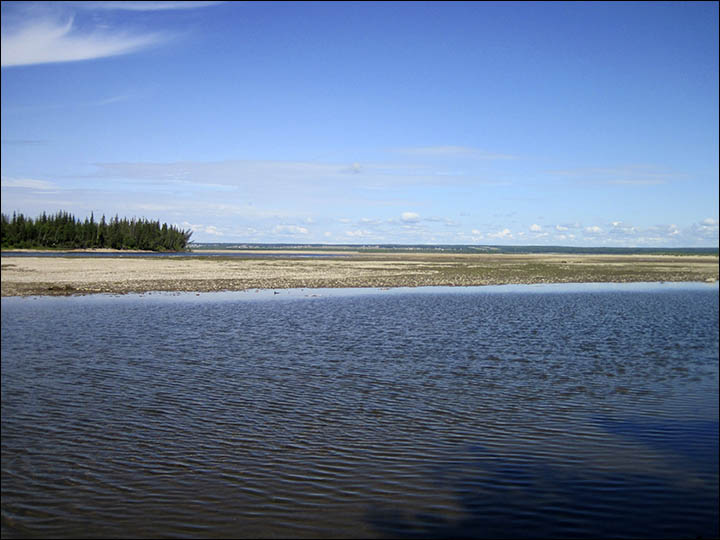 ---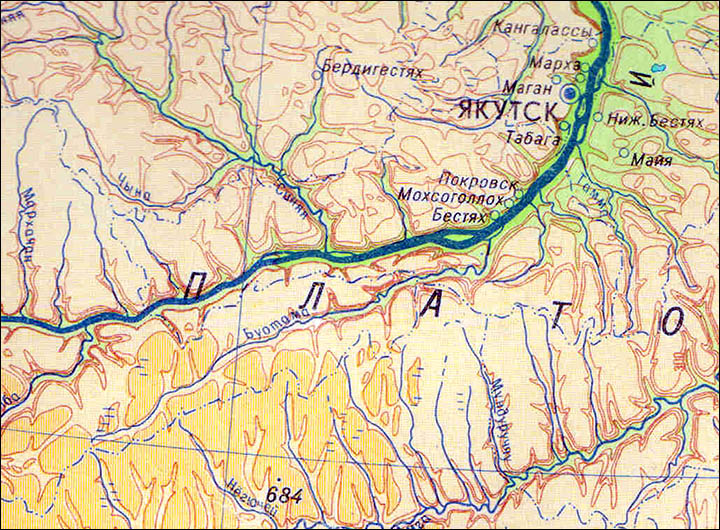 Drawings of the cave lion and below pictures and map of Buotama river, where the cave lion's skull was found. Drawings and pictures: Heinrich Harder, Roman Uchytel, Gennady Boeskorov
Gennady Boeskorov said: 'It was a youngish adult animal. We think that the skull must have fallen into a river from a cliff and broke, with fragments scattered over the river. The lower reaches of the Buotama River have deposits dating from the Late Pleistocene period, rich in fossils.
'The bones of mammoths, woolly rhinoceroses, bison and ancient horses were found here earlier - but this is the very first cave lion's skull'.
Studying goes on and the exact age of the remains will be identified at the geo-chronological laboratory of the University of Groningen in the Netherlands.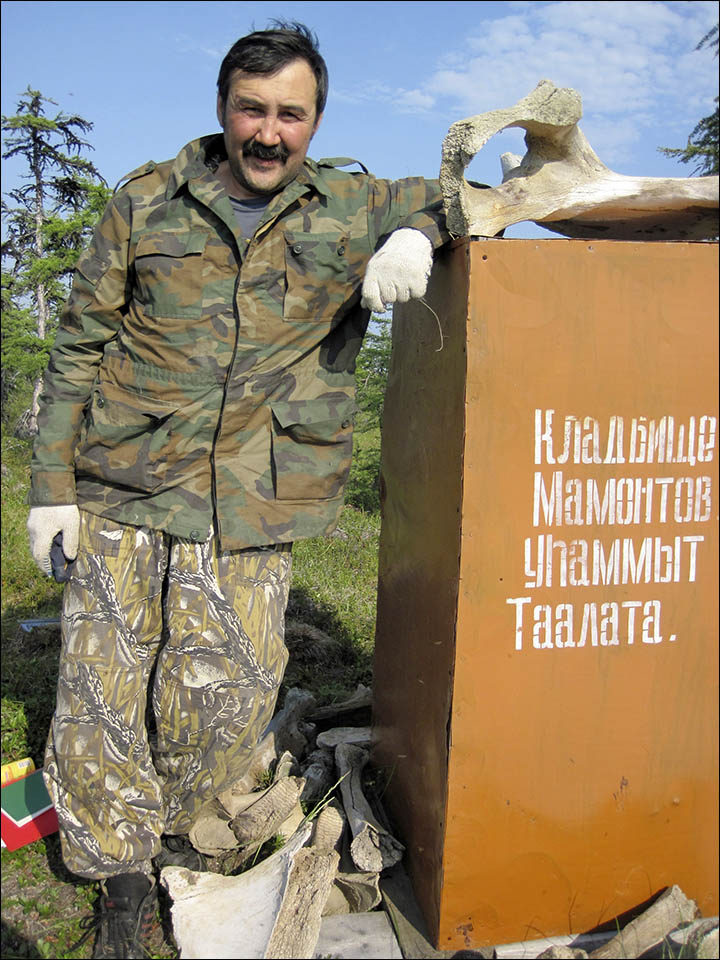 Gennady Boeskorov pictured by a sign saying 'Mammoths Graveyard' in Yakutia. Picture: Gennady Boeskorov
Cave lions lived in the second half of the Ice Age in the the entire north of Eurasia from Western Europe to Chukotka in the east, as well as in North America - Alaska.
'It was a large predator, not smaller than the modern Amur tiger', Gennady Boeskorov said.
'The lion existed alongside the mammoth and the woolly rhinoceros, and was part of the fauna of the Ice Age.
'Solitary bones of cave lions had previously been found in more than ten places of the northern and central regions of Yakutia, including the New Siberian Islands, Mohoho river (tributary of the Olenyok), Duvanny Yar near Kolyma River, at the mouth of the river Syuryuktyah (tributary of Indigirka), and in the Aldan and Vilyuy River basins'.