The first picture of mammoth bone marrow from which scientists are seeking to extract DNA. Picture: Semyon Grigoriev
This and other genetic material preserved in the permafrost was taken to Seoul this week by Semyon Grigoriev, the head of the Mammoth Museum in Yakutsk and participant in a major summer expedition to a key mammoth graveyard.
'The study is just beginning,' he said. 'I brought to Seoul three days ago the samples of mammoth that we found.
'Currently I am in Seoul: immediately on arrival experts under the supervision of Professor Hwang Woo-suk began to work with the material.
'The samples are some soft parts of the mammoth - the muscles, fat, hair, and bone marrow of various bones. Our Korean colleagues hope to answer in several days whether there are living cells or not, and depending on their answer, the issue of cloning will be raised.'
He stressed: 'I believe that the probability of cloning a mammoth in general is great. It will happen sooner or later, and the scientists are approaching that edge when the real renaissance recently long-extinct species will be possible.'
He forecast that a cloned mammoth may not be imminent despite reports that the South Koreans plan to use an Indian elephant as a surrogate mother.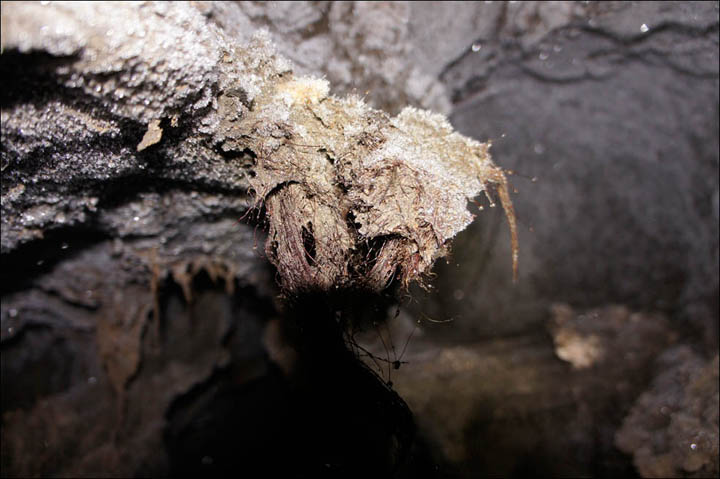 ---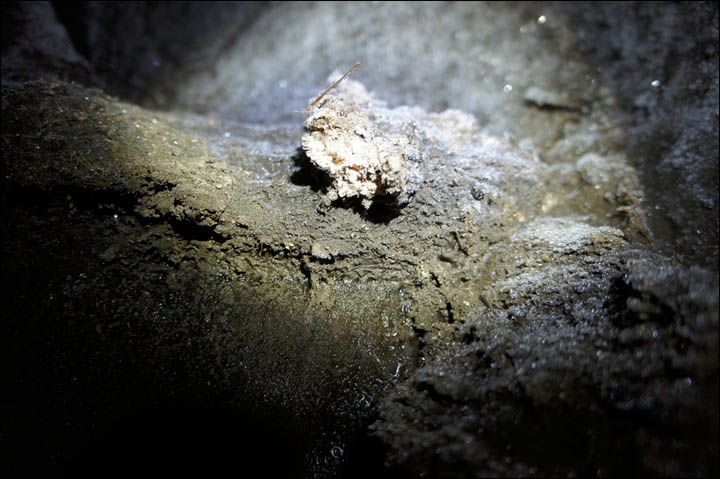 Expedition trophies: piece of mammoth's hair (above) and fat tissue (below). Pictures: Semyon Grigoriev
'Nobody in the world has not yet managed to clone extinct animals and will be years before we learn to choose the suitable cells or to recreate an extinct DNA molecule,' he said.
'Much time will be spent in search of the necessary material and defining the of techniques of cloning, also overcoming the barrier if it turns out that the mammoth and the Indian elephant belong to different kinds of animals, and so on. There are many nuances that we can not foresee now.'
The 2012 expedition will lead to many other studies into the mammoth, he said.
'We certainly plan some new expeditions to search for more well-preserved mammoth material because it's a long-term project,' he said.
'The next expedition is likely to take place next spring at the very north of Yakutia and will have the goal to find new mammoths.
'We haven't decided on the members of the expedition but we are sure that our Korean colleagues and the scientific curator of our museum, Professor Alexei Tikhonov, will participate along with employees of our museum.'
A major TV documentary made by British company CB Films for National Geographic will be broadcast next year, telling the story of the 2012 groundbreaking expedition to a place known to locals as Mammoth Ice Mountain.
The Jurassic Park-style attempt to clone the creature involves frozen and well-preserved remains of a mammal which last walked on the earth some 3,700 years ago.
As we have retrieved fresh samples from polar regions never before explored in Siberia, this will be an important turning point for cloning the extinct mammoth,' said Hwang, after signing the agreement with North-Eastern Federal University, Yakutsk.
---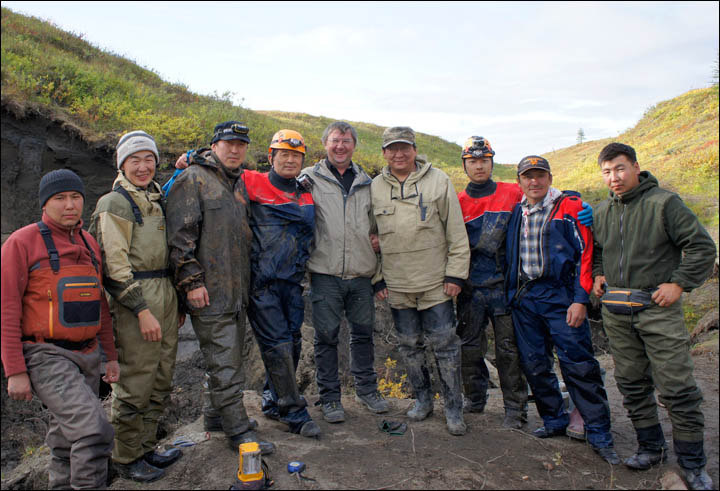 Semyon Grigoryev and, below, Russian and Korean members of Yana-2012 expedition. Pictures: Semyon Grigoriev
Tikhonov has warned that 'even if we could revive a mammoth's cell and implant its nucleus into an elephant's egg, this would not produce an embryo, because these animals are too distantly related for that'.
Russia's leading scientific expert on mammoths, he said: 'They are not only from a different species, but from a different genus......It will be neither a mammoth nor an elephant.'
However he added: 'Science is continuously progressing. A few years ago, I would have said that cloning a mammoth is outright impossible. Today, I am not so sure. There may come a time when they are able to do it.'
The latest work in South Korea is a key step on the road to cloning.
Separately, an 11 year old boy this summer found found the best preserved woolly mammoth for 111 years.
He made the discovery - hailed as having huge scientific significance - on the Taimyr Peninsula in northern Siberia.
Tikhonov said the find contained 'a well preserved right part of the body with tissues, skin and fur, skull with one ear, one tusk, numerous bones and even sexual organs. We have not had such well preserved mammoth bodies with tissues since 1901'.