View of Fort Ross, 1828, A. B. Duhaut-Cilly. Fort Ross State Historic Park Photo Archives
The fort was ultimately run from Irkutsk in Eastern Siberia by the Russian-American Company, part of a push to the east that also saw a Russian presence in Alaska and Hawaii. Ambassador Sergey Kislyak has called for a joint dig by Russian and America young people to expose the joint history in this Pacific coastal settlement.
And here in California's wine country there are even claims that it was the Russian incomers who first introduced the grape (don't tell the Spanish!)
'I believe, and academics agree, that one could find a lot of artifacts at Fort Ross that would reflect the mixed community of Russians, native Alaskans and Kashaya who lived there in harmony,' said Mr Kislyak.
'We would be bringing together Russian and American youth to dig into Russian-American history, positive Russian-American history' he said at the inaugural session of the Fort Ross Dialogue, aimed at promoting greater US-Russian cooperation.
'Everyone seemed to be on board,' he said.
He called for permits to be granted to allow a dig, and US universities and scientific institutions to join with their Russian opposite numbers on the project.
'A project like this would be very helpful' in fostering better long-term understanding between the two countries, he said. 'I love the idea.'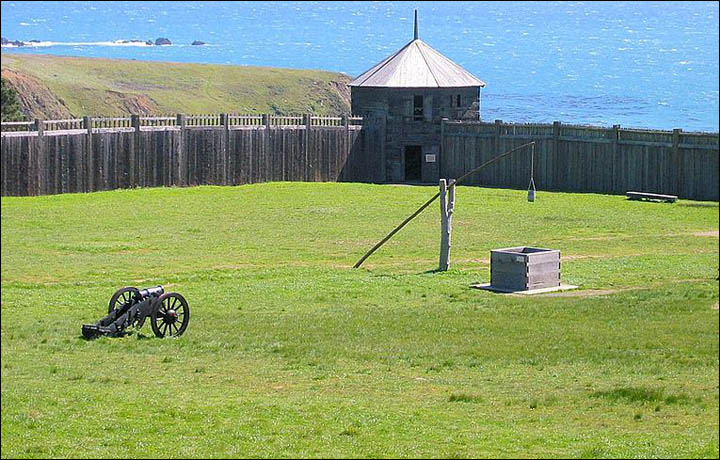 Russia's ambassador to Washington calls for excavation of Fort Ross, the 19th century Russian settlement. Picture: Vlad Butsky
The inaugural Fort Ross Dialogue opened with a video message from three cosmonauts on board the International Space Station (ISS) who noted the similarities between the 19th century Russian settlement in California and the 21st century ISS, reported Itar-Tass.
'Fort Ross reminds us of how vast US-Russia historic opportunities could be when we act in concert towards a common goal.
'The International Space Station does the same,' said ISS Commander Pavel Vinogradov and engineers Alexander Misurkin and Fedor Yurchikhin.
Fort Ross was the hub of the southernmost Russian settlements in North America between 1812 to 1842. It was in Fort Ross where the first windmills, fruit gardens and vineyards appeared in California, it is claimed. In 1837 the first systematic weather forecasting service was launched here.