'We conducted research and for the first time we selected 82 strains of 33 types of fungi growing in South West Siberia,' said a spokesman for Vector. Pictured: Victor researches, via Gamma Grupp
Researchers from the world famous Vector Institute near Novosibirsk have developed three types of mushroom which can be successfully used in antiviral medicines, it is reported. The claims spread around the world on Wednesday after being highlighted by The Wall Street Journal Online's Emerging Europe blog.
'Strains of these mushrooms demonstrated low toxicity and a strong antiviral effect' against influenza, smallpox and HIV, the virus that causes AIDS, said a statement from the scientists at Vector, a research base set up in the Cold War which today conducts pioneering work on deadly viruses, including those causing smallpox.
Tests have established that the Chaga mushroom - often found on birch trees - is the most effective, said reports.
'We conducted research and for the first time we selected 82 strains of 33 types of fungi growing in South West Siberia,' said a spokesman for Vector.
'Chaga fungi strains - which are so well known around Siberia - showed the widest spectrum of antiviral activity.'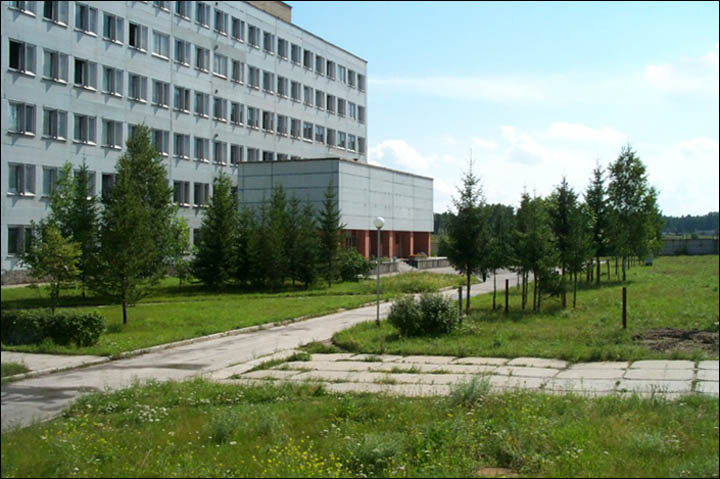 Clockwise: oyster, chaga and polypore fungi; below, Novosibirsk State Centre of Virology and Biotechnology. Picture: Naukogradpress.ru
Siberian grannies knew this many centuries ago, long before the discovery by modern science where collecting mushrooms is an annual ritual for many families. Our 'medical consultant' Babushka Dusya from Altai said: 'I could have told them this long ago. So could my granny.'
Alexander Solzhenitsyn's play 'Cancer Ward' - published 46 years ago - refers to Chaga's cancer uses in combating cancer.
'It's a promising line of development,' according to the Vector experts.
The Memorial Sloan-Kettering Cancer Centre in New York said 'no clinical trials have been conducted to assess Chaga's safety and efficacy for disease prevention or for the treatment of cancer,' said the Dow Jones Global Equities News.
'A little known mushroom is establishing a solid reputation in medical circles as a powerful defence against cancer,' reported naturalnews.com last year.
'Although relatively unheard of in mainstream media, the Chaga mushroom has been used in folk medicine for generations. Research has shown Chaga to be extremely effective in protecting cellular DNA from damaging free radicals. It also has anti-tumour and immune stimulating benefits.
'Chaga mushroom (Inonotus obliquus) is a fungus that grows on birch and other hardwood trees. The variety that is found on birch is believed to be the most potent because of its high concentration of betulinic acid which is toxic to cancer cells.
'Chaga is unusual in the mushroom world as it resembles porous wood and is black and hard - similar to lumpy charcoal. Natives of China, Siberia, Finland, Japan, Poland, and North America have all recognised Chaga's importance for centuries.
'Russian author and Nobel laureate Alexander Solzhenitsyn is given credit for introducing Chaga to the West where the principal character in his novel Cancer Ward is cured of his illness by the mushroom.'