Interestingly, on the fourth day of the trip I stopped noticing cold.
It wasn't exactly cold, perhaps, around 0 during the day, but it stopped bothering me entirely.
My theory is your body adjusts to the temperature and only signals you: 'You'd better put those gloves on' instead of screaming 'I'm freezing to death'.
I had also noticed that my inner protester stopped nagging about the hardships of the trip: sore muscles, sweat dripping down my body pretty much 8 hours a day, wet socks (even the most technologically advanced one still get wet), dirty hair, no shower or usual food.
I was finally able to enjoy the fantastic, nearly surreal views and landscapes.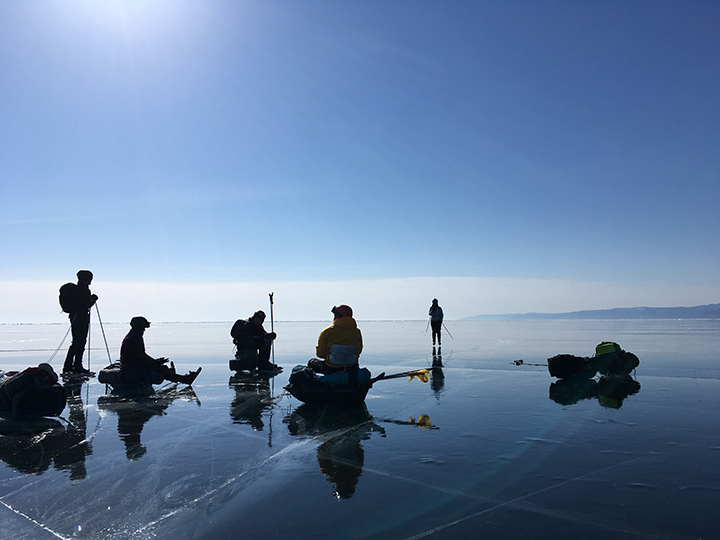 ---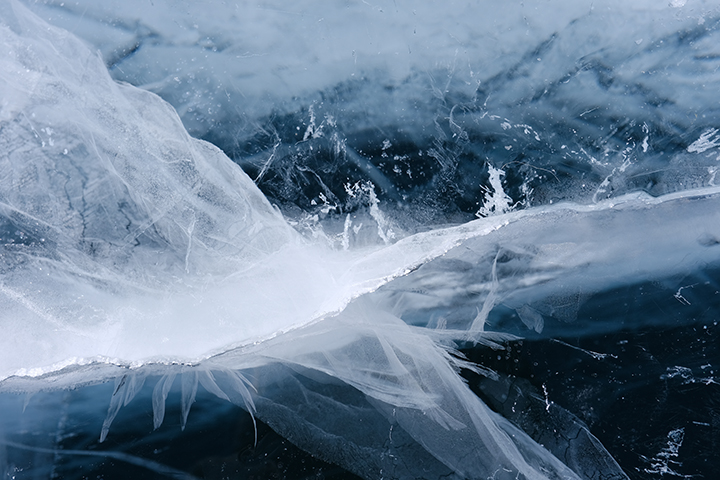 ---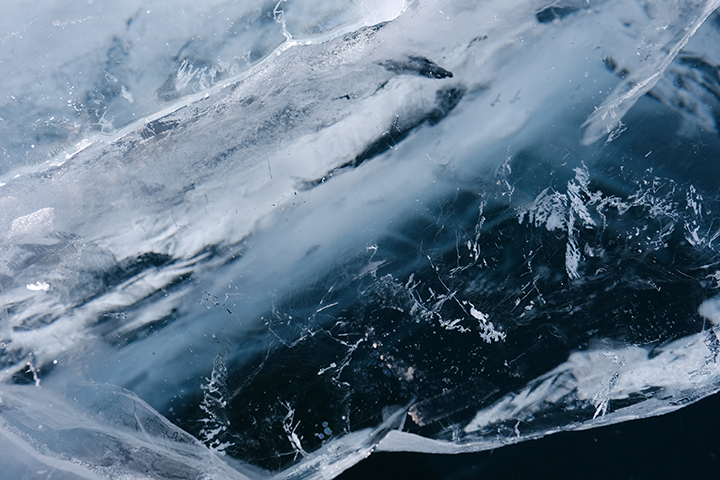 ---
---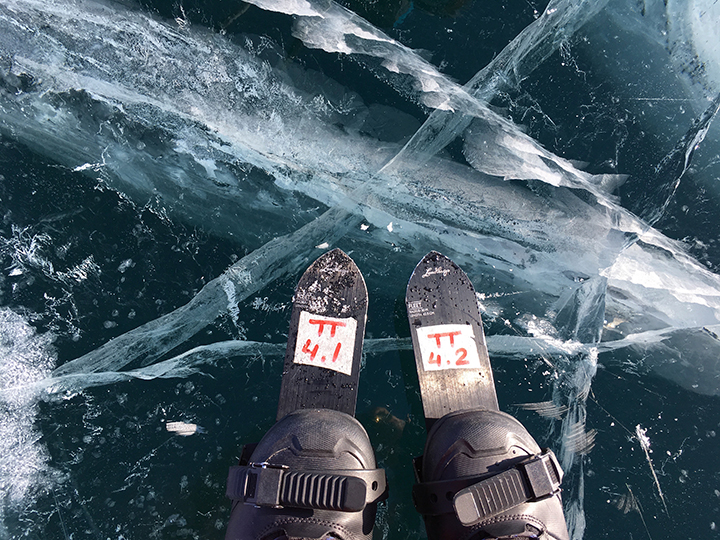 Imagine yourself walking on water because it really felt like it. Pictures: Olena Kozachok, Olga Gertcyk / The Siberian Times
---
That day I finally learnt how to set a tent and have done a lot of walking around the campsite.
And also stopped feeling scared whenever I heard the ice cracking under or near me.
I must say, though, that you shouldn't lose your focus since it is still possible to end up in a very unpleasant situation.
As I mentioned earlier, the ice surface is not always smooth and apart from regular cracks there are cracks with water, or the ice covering water is thin and can break when you step on it.
That happened to one of my peers in the group, she went knee-down to the water when crossing one of such cracks.
And a couple of days ago I learnt that a solo traveler from Vorkuta, Russia, died from hypethermia after she managed to get out of water.
Though, cracks with water can be good and save a lot of time as you don't need to thaw the ice to be able to cook something, it is also great to sip some ice-cold Baikal water when your thermos is empty.
And having water from the crack is a whole experience, it tastes wonderfully clean and soft.
Researchers are still trying to explain how Baikal water is very low in salts, nearly twice as low as regular drinking water.
The latest hypothesis is that ultrasoft water is the result of a massive amount of glaciers that covered the lake in the last ice age.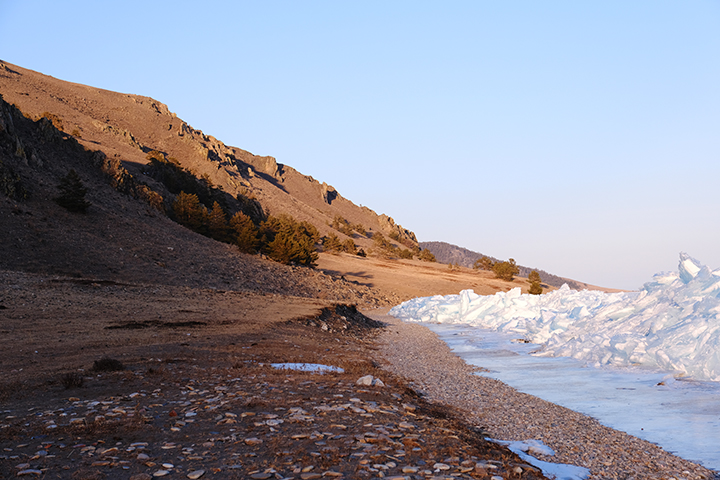 ---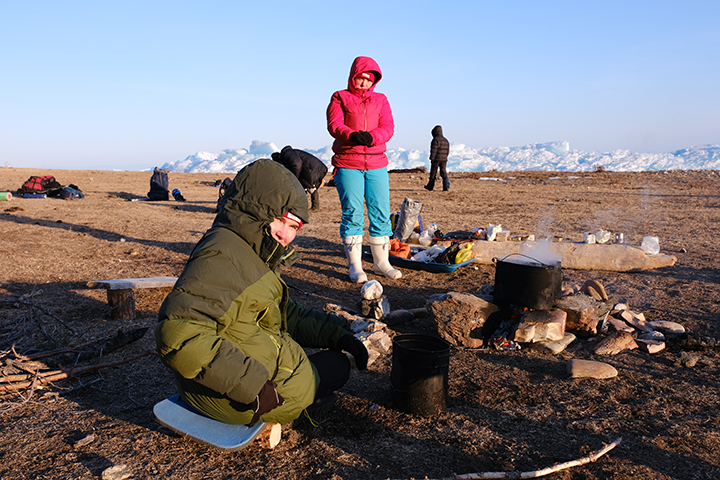 ---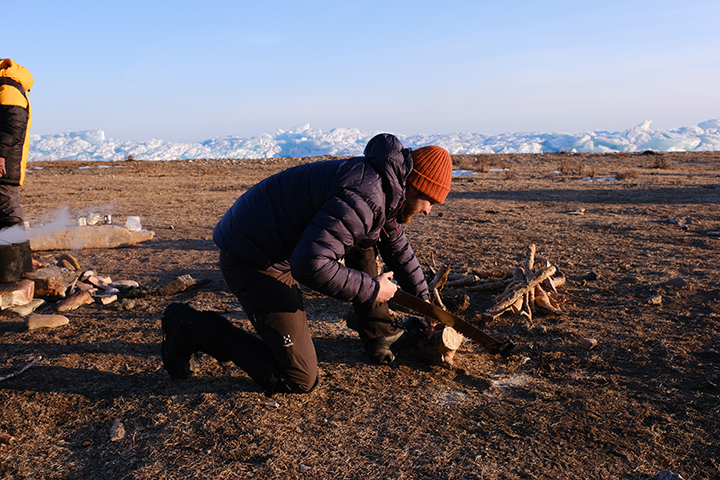 ---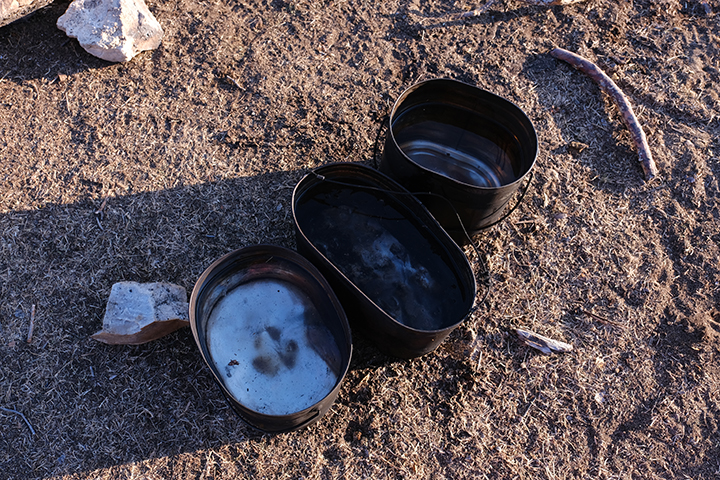 ---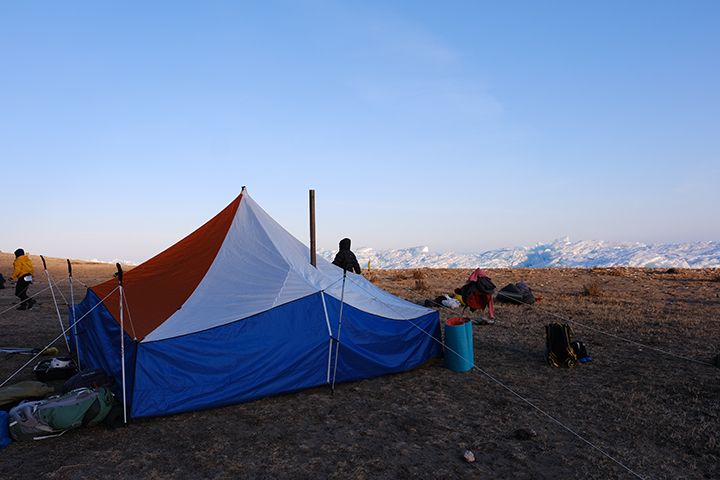 The most relaxing part of the day, time to relax in the camp. Pictures: Olga Gertcyk / The Siberian Times
---
As you can see on the photo above, we had a portable stove.
We only used it once to dry sleeping bags and clothes, and dismantled it before going to sleep.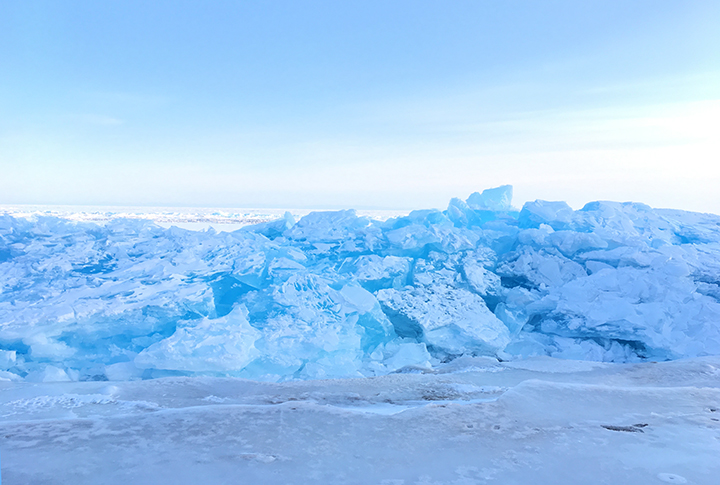 ---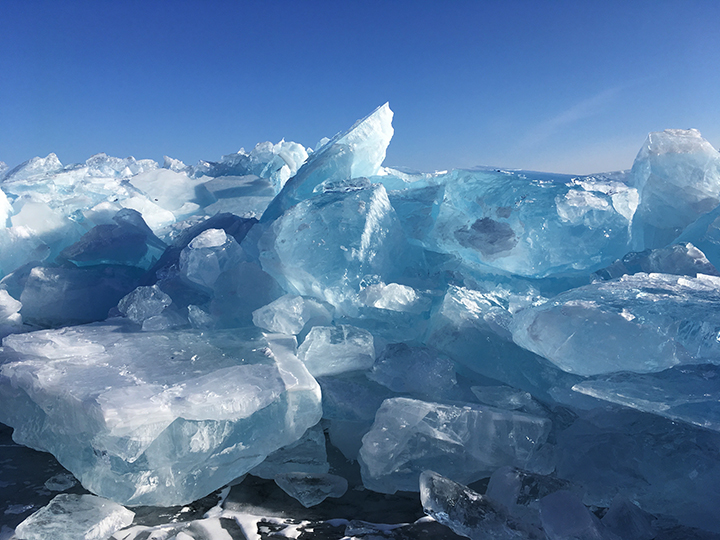 ---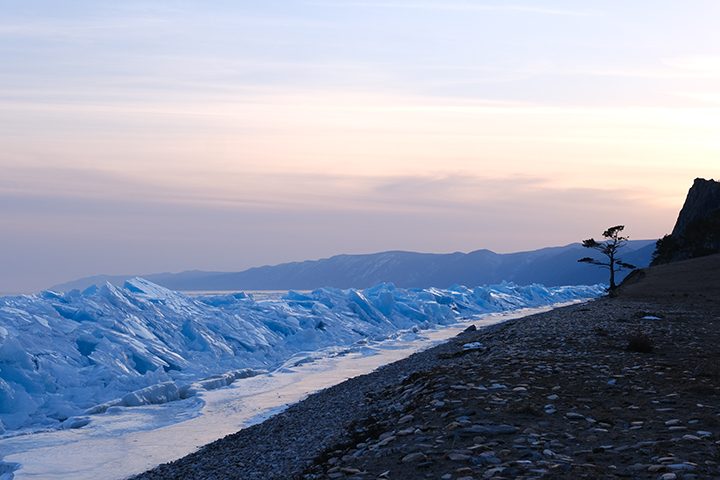 ---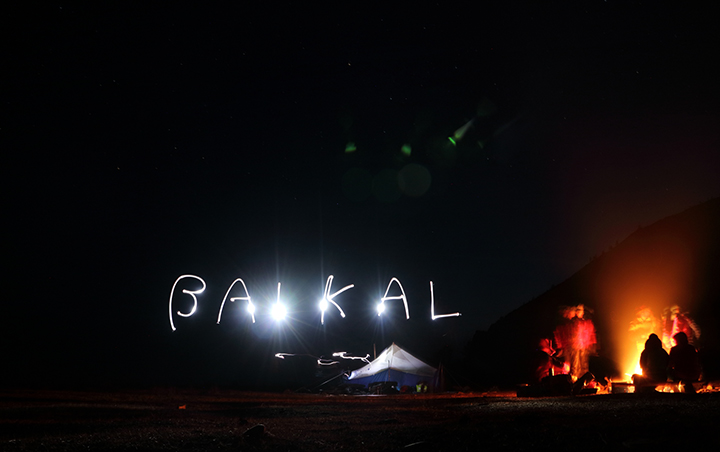 Massive ice blocks on the coast. Pictures: Olga Gertcyk, Martijn Ysbreker / The Siberian Times

---