This winter, because March truly is a winter month in Russia, I went on a skating tour along with 12 hardcore travelers from Russia and the Netherlands.
We skated for about 160 kilometres along the west coast of Baikal in 6 days, spent 5 nights sleeping in a tent and eating food made with water that comes from the lake, witnessed an earthquake, walked against the wind and of course took lots of photos.
The tour began Sunday, March 3, when a minivan picked us in Listvyanka, a residential settlement on the western coast of Baikal.
Listvyanka is close to Port Baikal and one of the Circum Baikal railway stations.
It has lots of overpriced cafes and an absolutely amazing limnological museum (I've looked it up and limnology is the study of inland aquatic ecosystems) where apart from other exhibits they have two chubby Baikal seals restlessly swimming in a tank with +4C fresh water.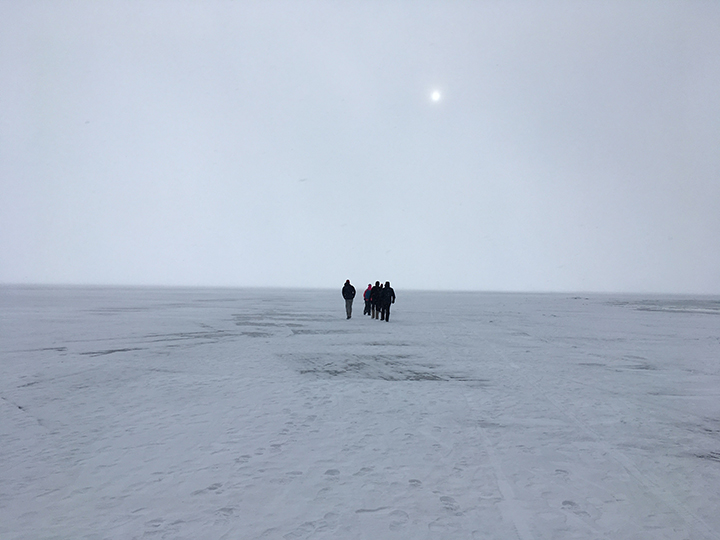 ---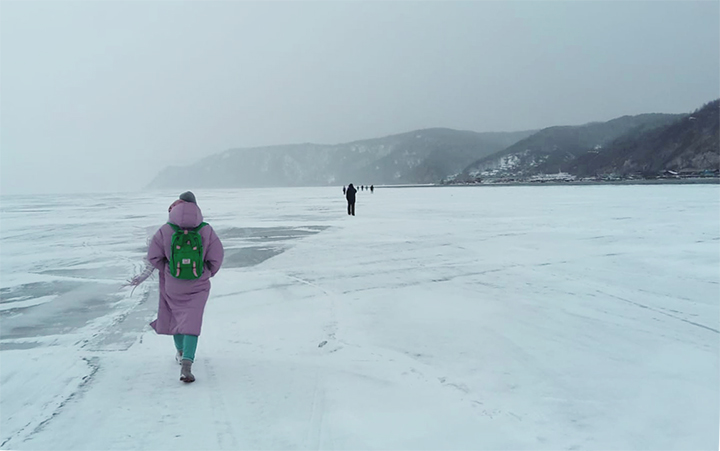 Walking to Port Baikal and Baikal station of the Circum Baikal Railway. Pictures: Olga Gertcyk, Merian Lek / The Siberian Times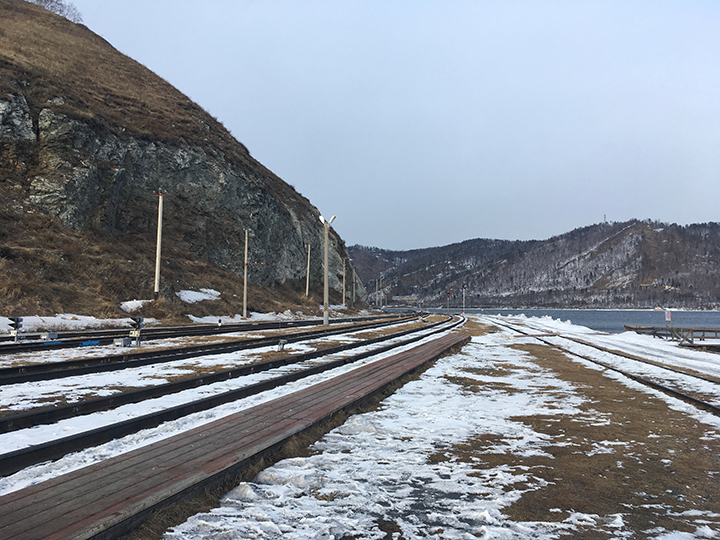 ---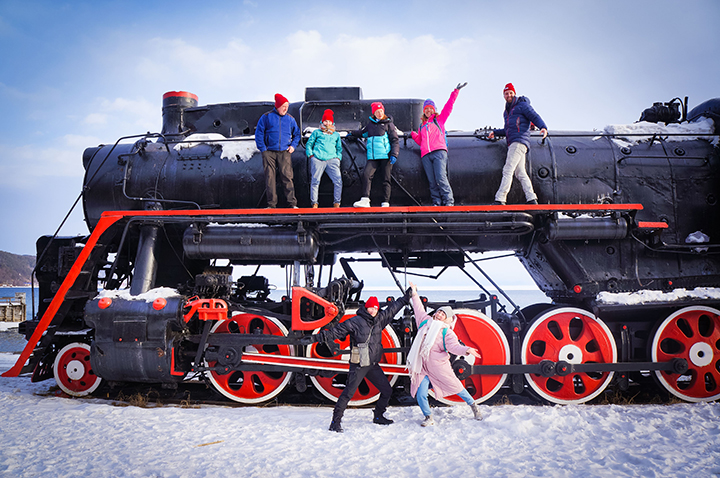 Having fun at Baikal station of the Circum Baikal Railway. Pictures: Olga Gertcyk, Olena Kozachok / The Siberian Times.

After a 4-hour ride in stuffy minivan, we arrived to Sakhyurta, a small village with a population of slightly over 200 people.
It is located on the Olkhon Gate strait separating the Olkhon island from the mainland.
Olkhon is a sacral place for local shamans but attracts crowds of less spiritual admirers as well.
In winter, when the ice is thick enough, you can even drive there.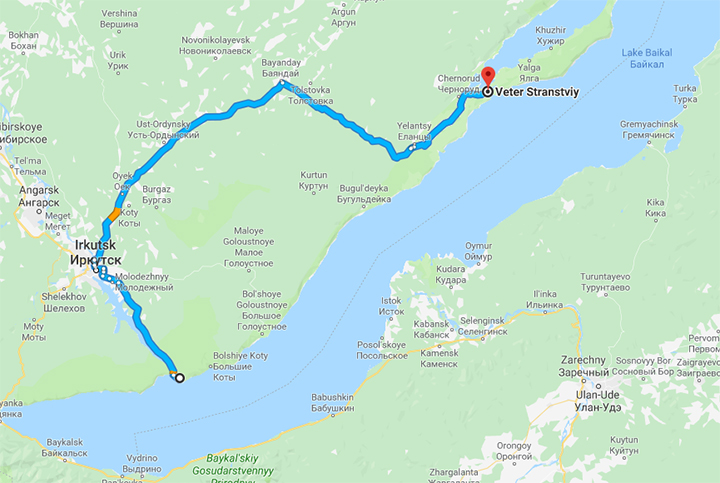 Minivan picked us up in Listvyanka and took as all the way to Sakhyurta, 325 kilometres northeast. Picture: Google Maps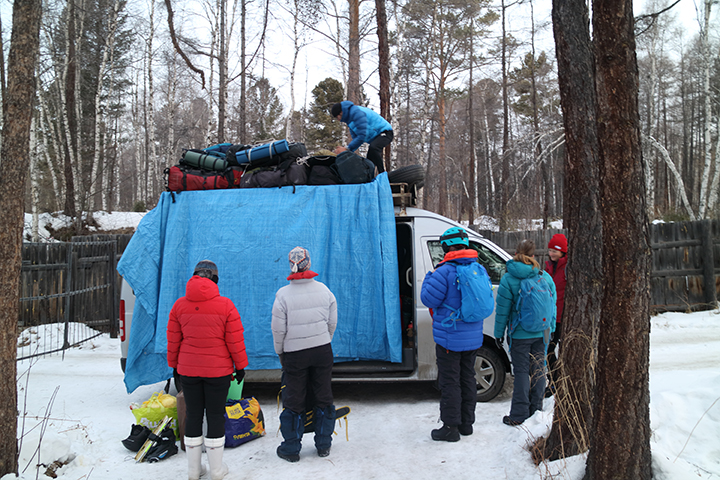 Packing the gear to go to Sakhyurta. Picture: Martijn Ysbreker / The Siberian Times.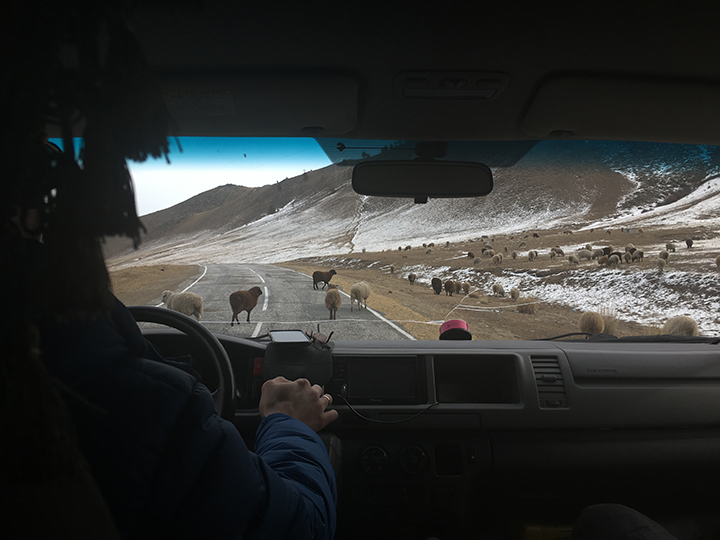 Just a regular traffic jam. Still can't comprehend what they pastured on. Picture: Olga Gertcyk / The Siberian Times
As soon as we arrived to Sakhyurta, everyone got helmets and protection gear on and we walked to the shore to try the skates.
The skates we used were new to me, even the name was, touring skates.
They have long, 45-centimetre blades and you wear them over your boots and fix them with special bands. You also need skiing sticks to help you get through the cracks and ice debris fields.
My dad taught me how to skate when I was 5 but I had a good 10-year break in my skating.
Besides, the ice on an ice rink and the ice on a lake are very different: the surface is nowhere as smooth.
There are areas with ice that resembles glass and you can hear your skates scratching it, there are areas where the ice is like water with ripples, there are ice debris fields and cracks where one can get stuck in.
We only skated for about 15 kilometres with no extra weight but I got so tired that I started thinking of quitting the whole thing.
I must say that before the trip began, I considered myself quite strong physically but apparently I was wrong in my estimates.
To feel fully prepared I should have skated since the day I was born and drag tyres wherever I go.