While in polo - known as the Sport of Kings - the aim is to score with a ball in the opposing team's goal, in Kok Boru the teams score by getting a headless goat's carcass into the goal.
The game is played around Central Asia but its popularity in certain parts of Russia is not always realised.
Our pictures are from Altai in southern Siberia where Kok Boru is seen as a sign of strength and spirit by local people.
Fast horses, strong players and intense excitement are seen as its hallmarks.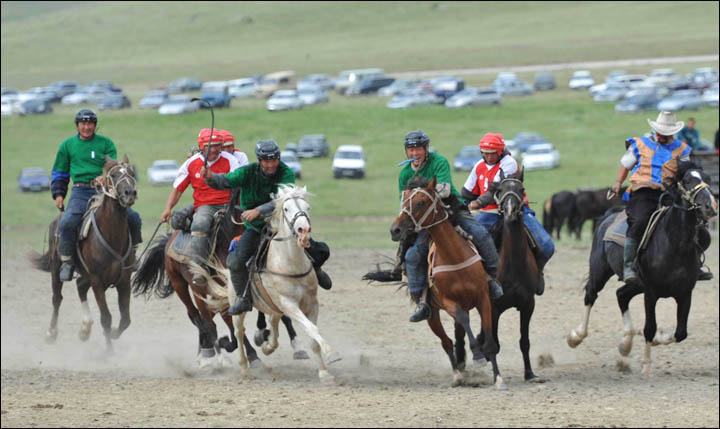 ---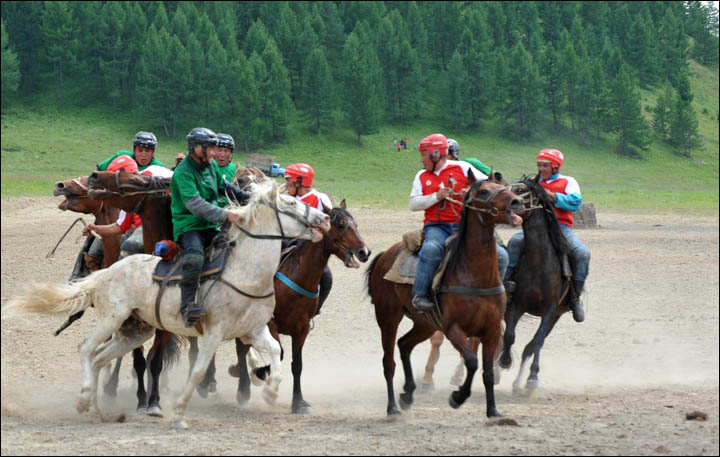 ---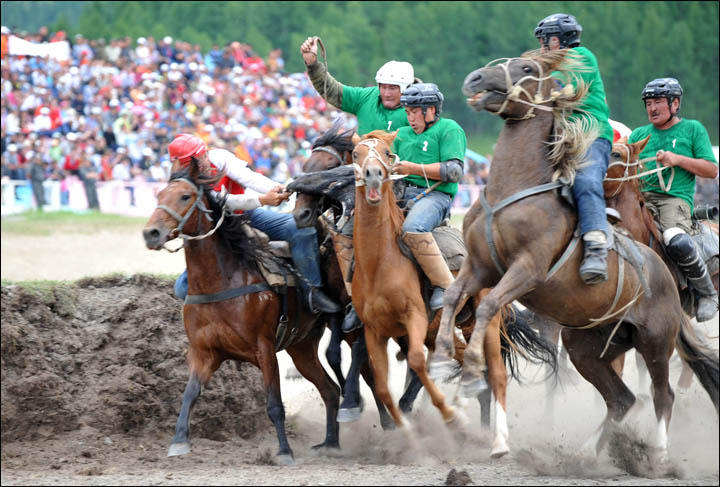 Kok Boru translates literally as the 'grey wolf'.
The legend says its derivation is from hunting nomads who used to compete to see who would be the first to reach the village with the killed prey.
Originally, participants pretended to be wolves who were attacking a herd.
It was seen as an enjoyable game but also a way to practice their horse riding skills.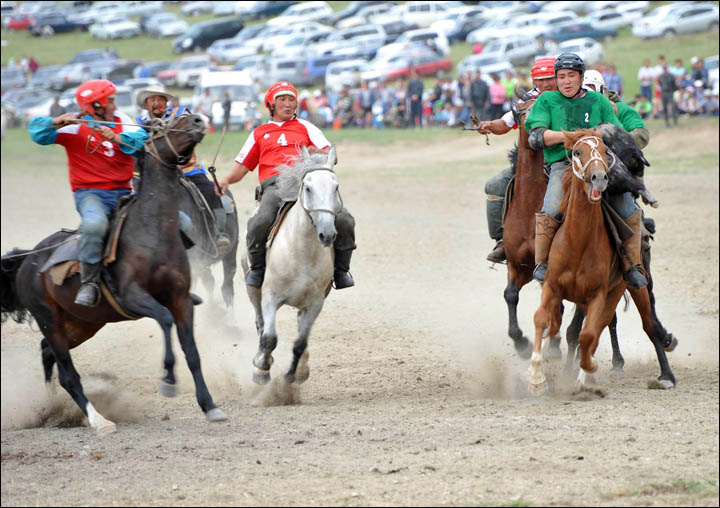 ---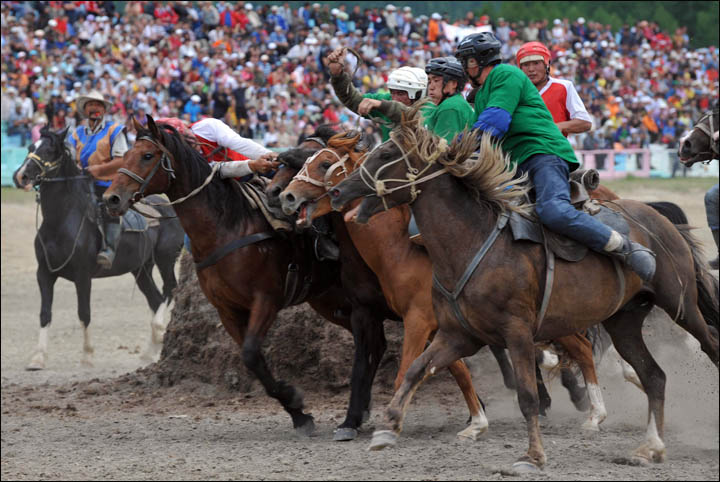 ---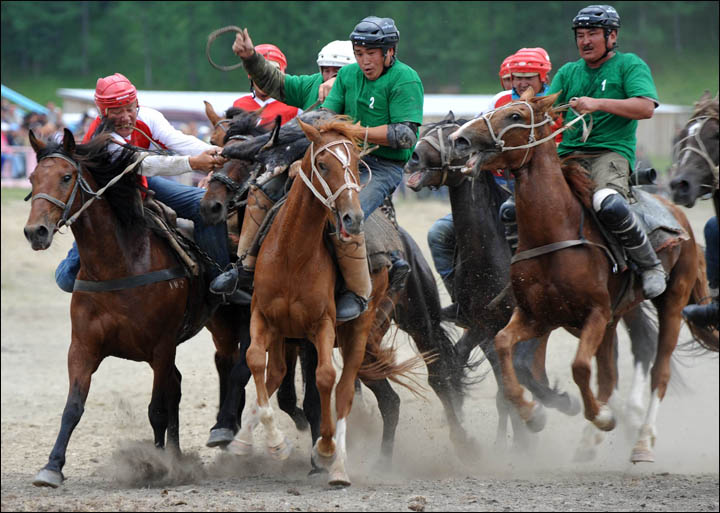 According to the tradition, the game starts with players making a promise to play fair. Those not making such an oath are disallowed. Each team consists of ten men, but only four are allowed on the field at any one time.
During the game a team can change not only the riders, but the horses. The game consists of two halves of 20 minutes (though older versions could go on for days) and is played on a field 200 by 80 metres. At the edges of field there are two goals.
The player's task is to take a goat from the ground, drag it, and throw into the goal - or pot - of the other team.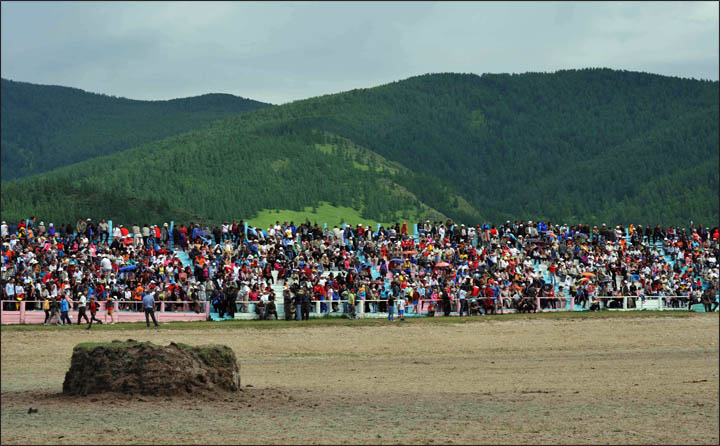 ---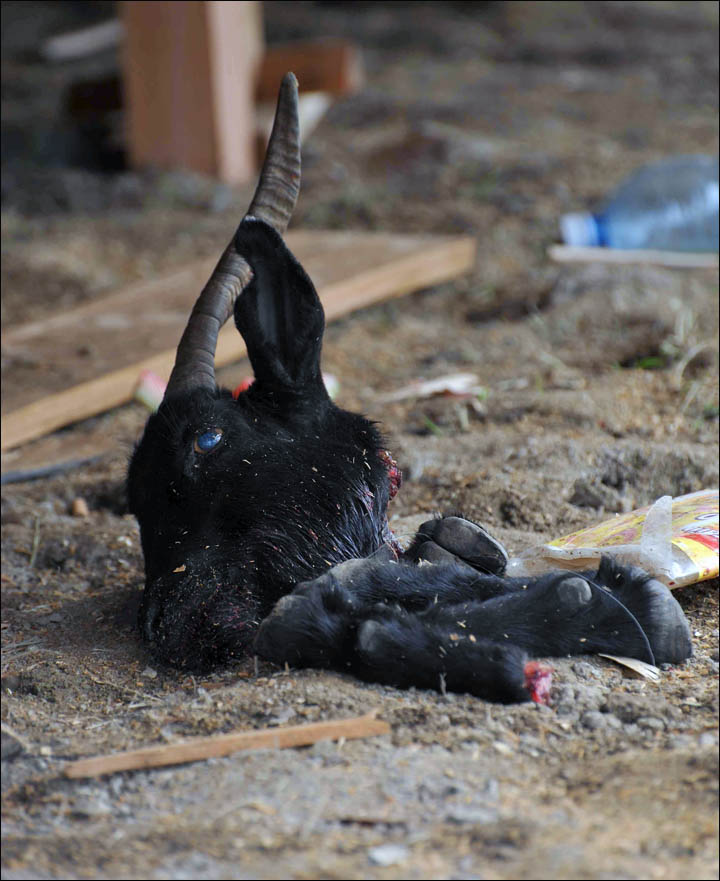 ---
Some old tactics forbidden in modern Kok Boru: player cannot hit an opponent when he picks up the goat's body from the ground. Nor can he whip a rival.
For breaking the rule the player has to leave the field for two minutes, which often gives the opposing side a critical advantage.
Despite it looking simple, Kok Boru is seen as a technically difficult game, requring long and hard practice. Many of the best players are usually over 40, having played for years.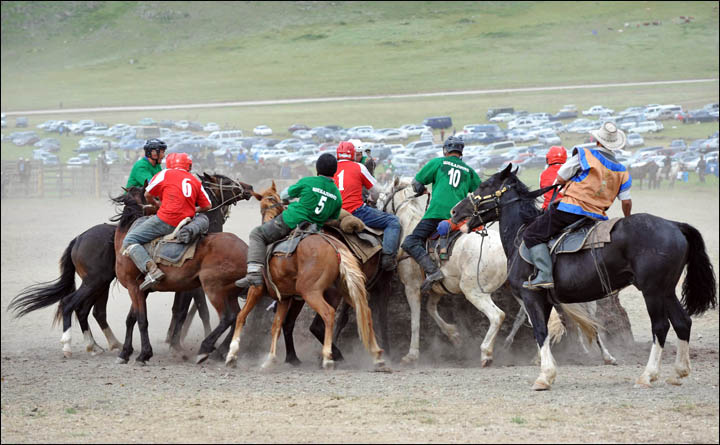 ---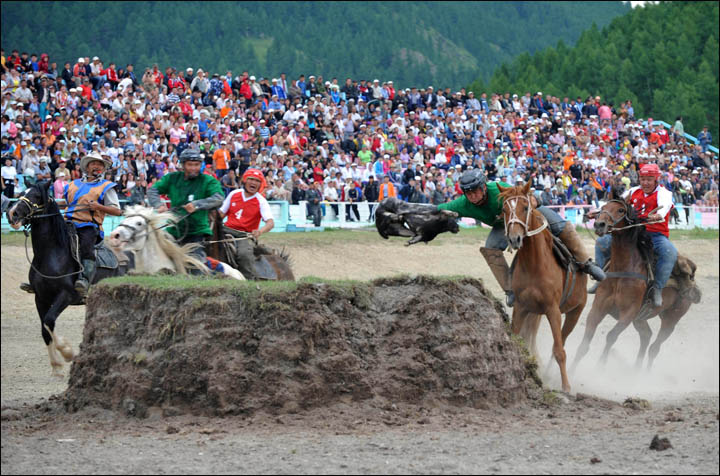 ---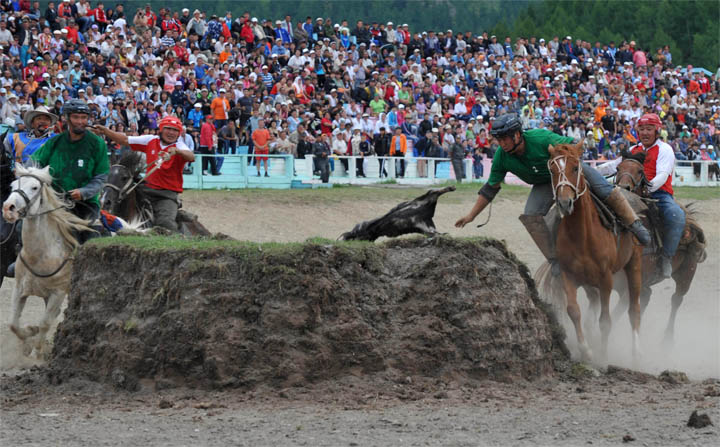 Kok Boru is becoming more widespread not only in this region but in former Soviet republics such as Kazakhstan, Uzbekistan and Kyrgyzstan.
In Afghanistan, it is called Buzkashi and is the national sport.
A recent US report on Kok Boru suggested it 'appeals to horsemen - not horsewomen - across Central Asia who thrive on danger'.
Cynthia Werner, a cultural anthropologist at Texas A&M University, was quoted saying the particular danger came from horsemen needing to shift their weight frequent as they 'lunge and carry to goat', which is not light.
'In polo you're just holding a stick.'