Fish drops keep falling on my head.... Pictures here and below: leti-na-svet.livejournal.com
Typhoon Bolaven led to significant disruption in the Far East of Russia this week - closing bridges, downing power cables, halting ferries, briefly causing delays on the Trans-Siberian Railway, and damaging some property.
But then - as these extraordinary pictures showed - it washed up a feast of delicious sea food on beaches in Lazurnaya Bay.
On the morning of 31 August the popular Shamora beach close to Vladivostok was literally teeming with thousands upon thousands of molluscs and crabs, most of them very tasty ones.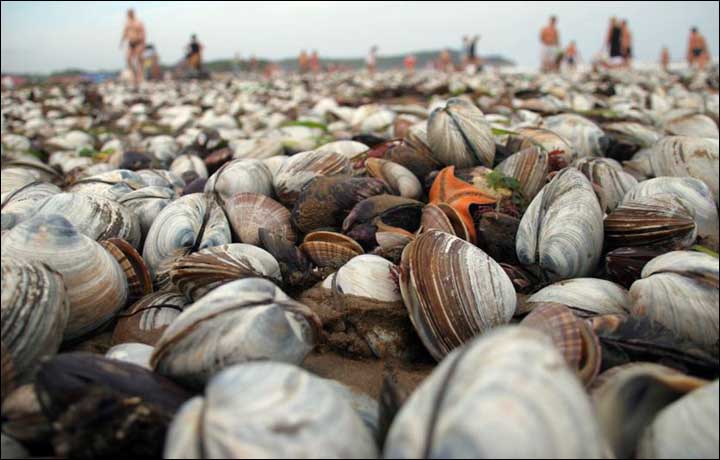 ---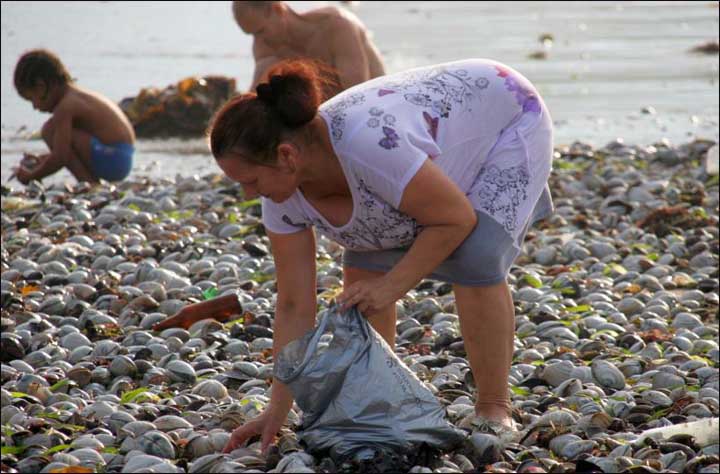 ---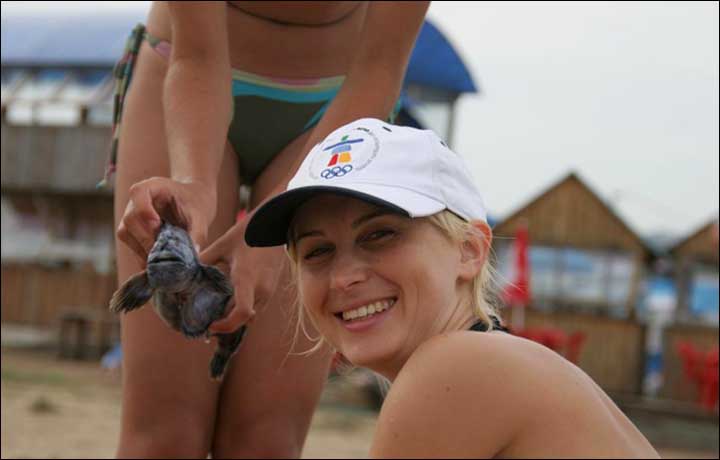 Picking up the 'manna from heaven': locals in Vladivostok busy collecting shells, fish and crabs brough in by Bolaven Typhoon
'Now we know what 'manna from heaven' means,' wrote a local girl Svetlana in her blog.
'And this is at Shamora where for the last 30 years there was nothing else edible but shashlyk ( barbecue ) .'
Dozens of beach-side cafes now had something else to cook. Swarms of locals hurried to the beach to collect tasty seafood for the weekend.
Almost all the shellfish were alive but it was useless to carry them back to the sea - the storm-powered waves threw them back on the beach again almost immediately. People had nothing else to do but to collect them to cook for a free lunch - or take nice pictures with beautiful big crabs.
Some locals brought their rubber boats and entertained their children making pools with live molluscs.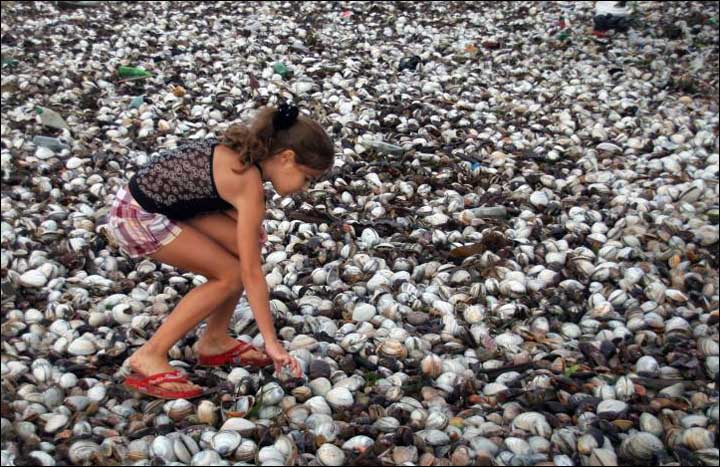 ---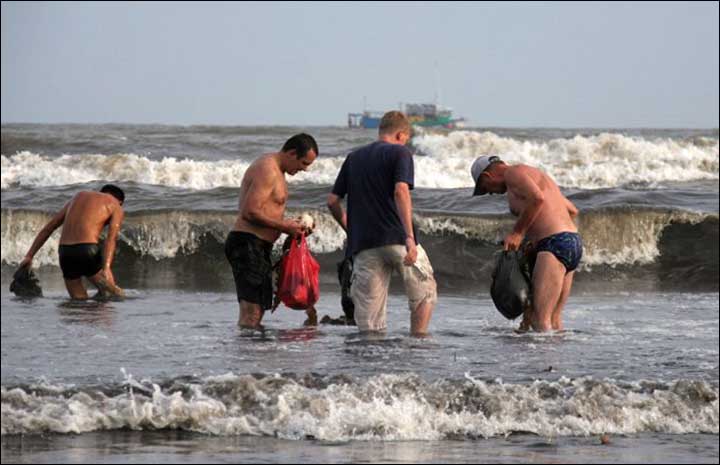 ---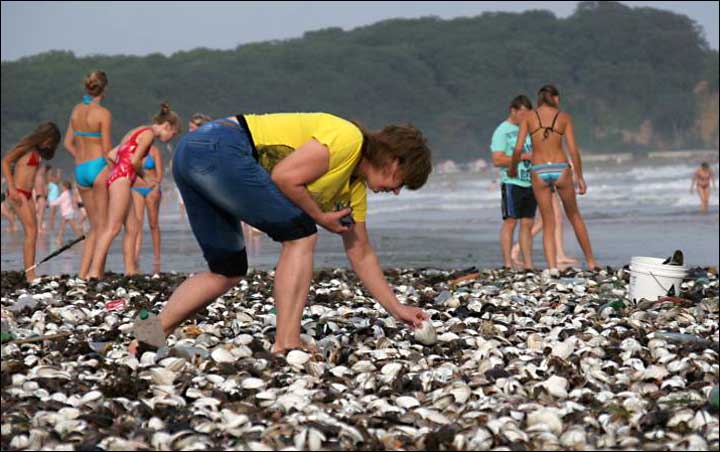 'I live here for more than 20 years, but I've never seen anything like this', local girl Svetlana said in her blog
As Russians had fun with the fish, neighbouring North Korea was counting the cost of Typhoon Bolaven.
It submerged houses and roads, ruining thousands of acres of crops and triggering landslides that buried train tracks, and was quickly followed by a second major storm, Typhoon Tembin.
Reclusive North Korea was already recovering from earlier floods that killed more than 170 people and destroyed thousands of homes.
That in turn followed a springtime drought that was the worst in a century in some areas.
Earlier Bolaven left 20 people dead or missing in South Korea and three are believed to have died in North Korea.
Some 3,300 were left homeless in the North, said reports. There were fears for the spread of disease in the Communist state.