Introduction of 'gambling tourism' to the region? Picture: Anna Zaikova
Siberia has opened its first ever casino in a 1billion rouble venture that will create hundreds of jobs and see the introduction of 'gambler tourism' to the region. The Siberian Coin, which is part of the new Altai Palace Hotel Resort opening in April next year, launched last week with 16 gaming tables and 20 machines.
It is the brainchild of Roman Spodyrev, a space instrumentation engineer from Moscow, who has plans to run charter flights to fly in the wealthy from around Siberia. And whilst it is hardly Las Vegas, the new casino has many luxurious touches, including expensive wool carpets from Italy and sinks painted with a dusting of real gold.
The Siberian Coin also has some more interesting features, such as special soundproof phone booths in which guests can choose a fake background sound like an airport or traffic. That, according to its owner, will give customers 'an alibi' whilst gambling inside.
Mr Spodyrev said: 'We expect that guests will come here from Novosibirsk, Tomsk, Kemerovo, Novokuznetsk, and so on, but it's from Krasnoyarsk and Omsk that we will attract people in the first place. Initially, we will organize charter flights on aircraft for 45 people. We have conducted negotiations on this issue with the airlines and they are interested.
'According to the law we cannot advertise the casino in the territories that are interesting for us. But we intend to develop weekend tours with tour companies'.
---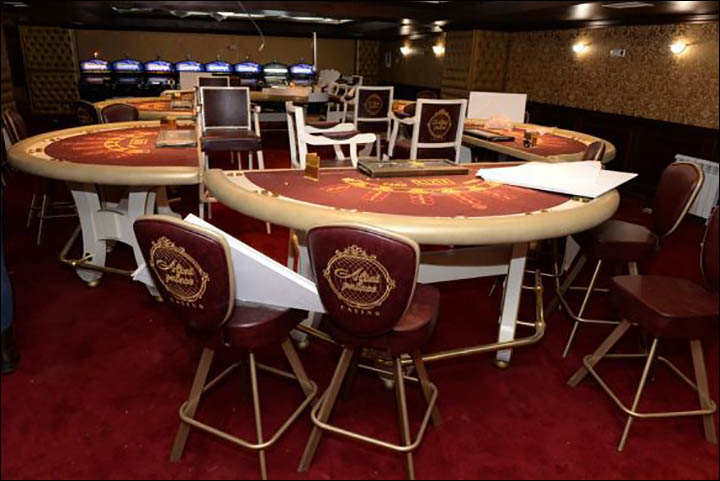 ---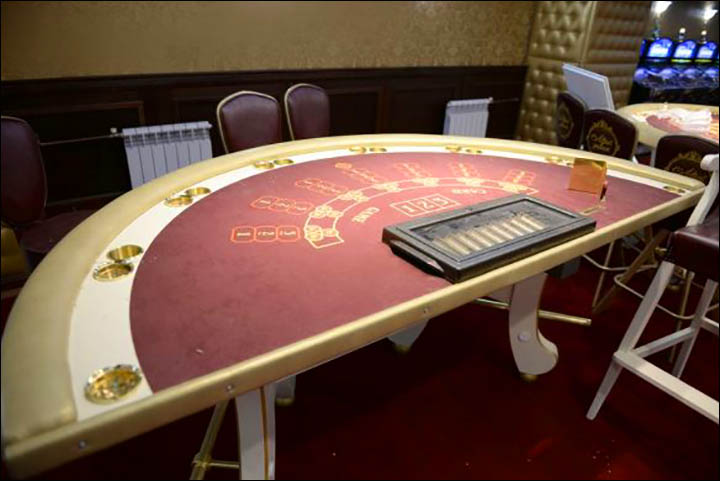 ---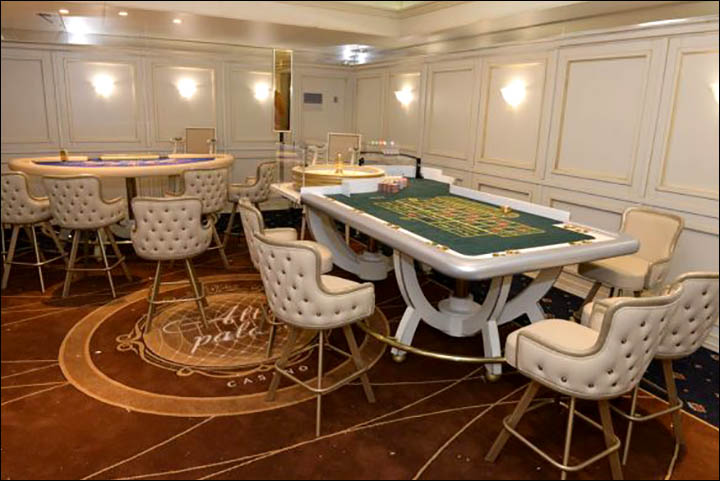 ---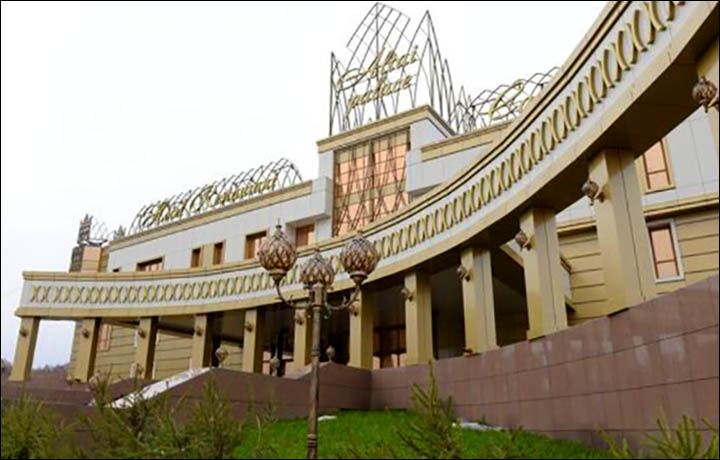 Mr Spodyrev said he is optimistic the casino resort will be a success. Pictures: Anna Zaikova
It has taken four years for the dream of building a casino among the Altai Mountains to become a reality. When it opened last week, only the ground floor, featuring a VIP area, was operational but more of the complex will be available in December. The first floor will feature a large gaming room – with a capacity for 500 guests - with low-cost slot machines where the minimum bet is just one rouble, a coffee shop, and two small banks.
A pawnshop and 70 seat restaurant will be located on the second floor, with the hotel taking up the entire top floor.
Initially 75 staff will work in the casino but when the whole complex opens next year this number will increase to 230 people, serving 30 gaming tables. The workers come from different cities with the croupier, for instance, from Chelyabinsk.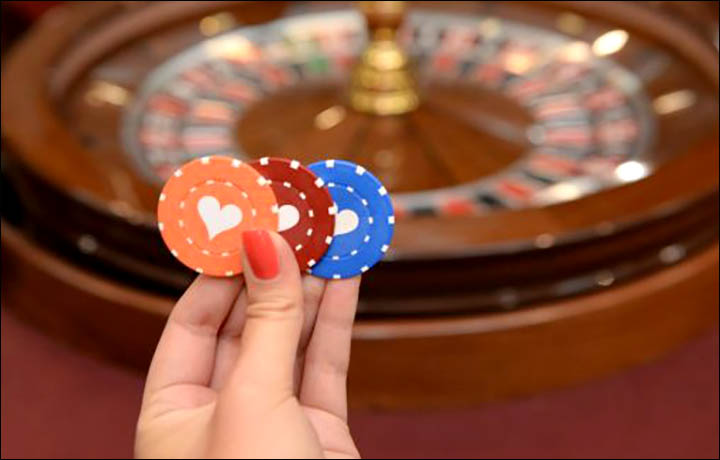 ---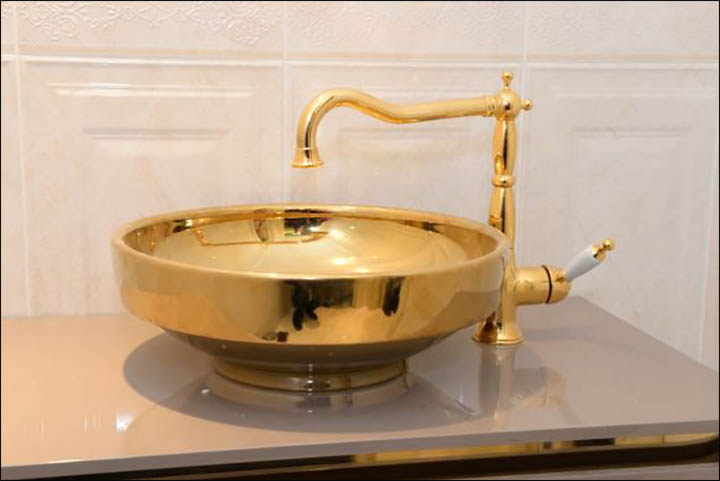 ---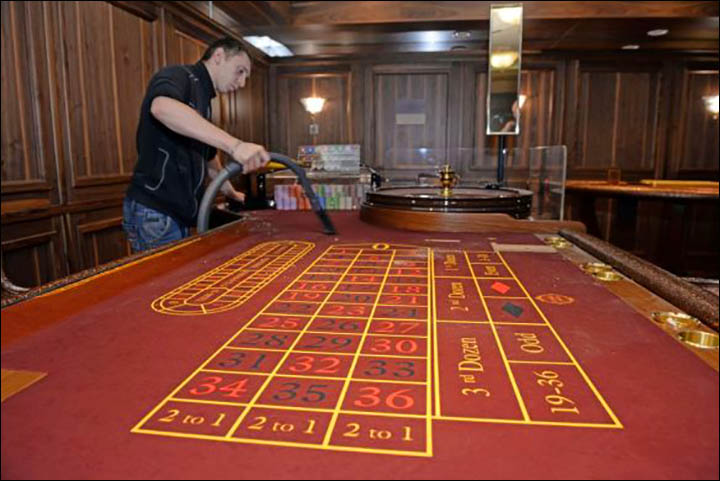 Siberia has opened its first ever casino in a 1billion rouble venture. Pictures: Anna Zaikova
Mr Spodyrev said no expense was spared in ensuring the venture is popular with visitors.
He said: 'My favourite VIP room is the one that is decorated with wood. Our designers have insisted on more bright colours than were used in two other halls, with gold and silver. The sinks in luxury rooms have a dusting of real gold, while the carpet on which you walk is very expensive - it is from Italy, it is natural wool.
'The tables, chairs and all of the gambling equipment, such as the chips, are all made in Russia, by a company in the Moscow region. The roulette wheel was created in a Russian aircraft factory, with the technology used in aircraft engines'.
Mr Spodyrev said he is optimistic the casino resort will be a success, particularly given that it is the first of its kind in Siberia.
Rooms at the hotel start at 2,000 rouble-a-night ($42) and 80,000 roubles ($1,700) for a luxury suite.
LAS VEGAS v SIBERIA
Las Vegas
Number of Casinos: 1,701
Number of tourists: 37.9million
Weather: It's a desert, so mainly dry and sunny, with highs of 41C in summer
Population: 607,000
Interesting fact: Major Hollywood movies including Ocean's 11 were filmed here
Most Likely to Meet: Elvis impersonators
Siberia
Number of Casinos: 1
Number of tourists, years 2008-2013: 863,4
Weather: Can be chilly at times with the coldest city on earth
Population: 40 million
Interesting fact: It's said to be home to the mythical Yeti
Most Likely to Meet: we are waiting for an invitation to discover!