Pyramida settlement. Picture:
Vladimir Prokofiev
The move is under considering by the Culture Ministry after a plan was developed by Igor Orlov, governor of Arkhangelsk region. Historic sites and monuments in the Arctic would be included into the state Cultural Heritage Registry.
'There are many places of unique beauty in the Russian North which are of great architectural, historic and spiritual interest,' he said. 'Among them are lighthouses, polar hydrometeostations and a complex of defence constructions in the Novaya Zemlya archipelago.'
He also mentioned 'a Cross on the Franz Josef Land archipelago commemorating the 1913-1914 polar expedition of Russian Arctic explorer Georgy Sedov, and Russia's first stone bastion - the Novodvinskaya fortress'.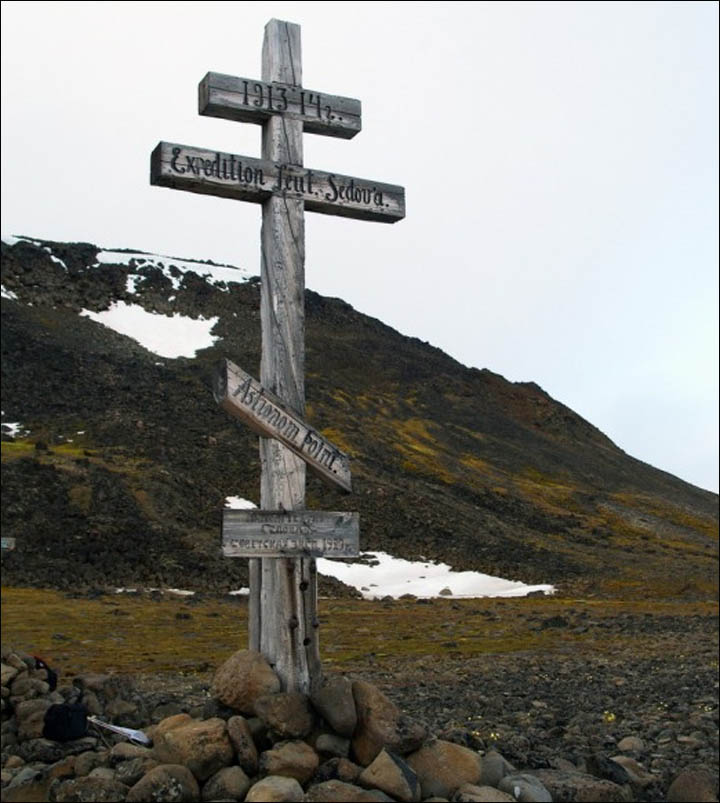 ---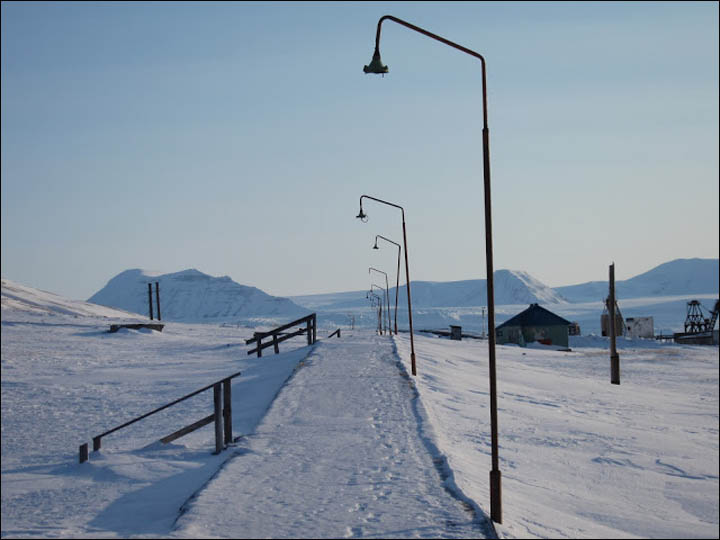 Cross at the grave of Georgy Sedov, Franz Josef Land (top). Empty streets of Pyramida settlement (bottom). Pictures: Viktor Belyaev, Vladimir Prokofiev
Experts say many of the facilities require either large-scale reconstruction or restoration works, reported RIA Novosti news agency.
The remoteness of the sights and the frequent visits of Arctic tourists complicate the physical protection of these unique places of interest.
'Those facilities are evidence of Arctic exploration by Russia, and the civil feats of the researchers many of them are truly unique. The state protection of these places is the main purpose of our work,' said regional culture minister Lev Vostryakov.