An endangered Siberian Saker falcon. Picture: WWF Russia
---
This bird from the Altai mountains was part of unique reintroduction project, based on the idea that grown-up falcons with eyasses would accept and raise 'alien' young bird as their own.
Since the scheme started in South Siberia two years ago, 39 rare dark-feathered falcons were effectively reintroduced.
One of them was given code number 181149 and received a GPS/GSM tracker in July.
Saker Falcons of the Altai subspecies are known for their beauty and greatly appreciated by falconers; their population in Russia was nearly wiped out by poachers.
The falcon was caught in October in Pakistan and sold for record amount to a buyer from one of Arab Emirates.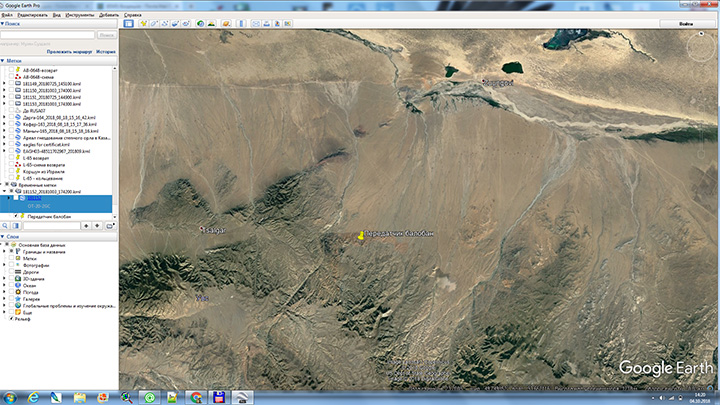 ---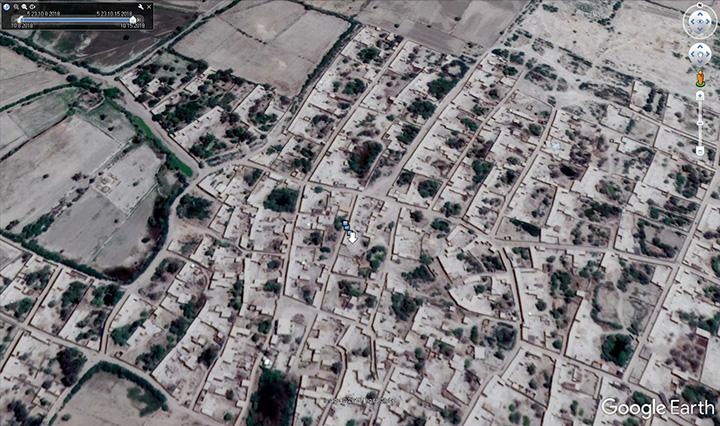 Places in Pakistan where the GPS signal tracker stopped working, and the place where the falcon was held before the sale to UAE
---
'Sadly Pakistan where our falcons migrate is Mecca for poachers. Sheiks are ready to pay mad amounts for such birds and for people from poor asian region poaching often becomes the only way to survive', said Igor Karyakin, ornithologist from Russian Network For Study and Protection of Birds of Prey.
As soon as unusual scheme of GPS signals showed that the bird was likely caught, ecologists from Altai and Sayany branch of WWF got in touch with colleagues in Pakistan. They figured the place where the signal was coming from and got all state and regional officials involved in order to rescue the falcon.
They were late. Investigation showed that the tracker was taken off and left in one place, and the bird was sold in the most expensive deal of the season.
'It is impossible to fill this market of falconry because every year Arab hunters who buy 90% of all birds release them into the wild, according to age-old tradition.
'But most of these birds die from stress, which is what experts proved by studying GPS trackers data', said expert Igor Karyakin from Novosibirsk. 'Therefore this situation will repeat.'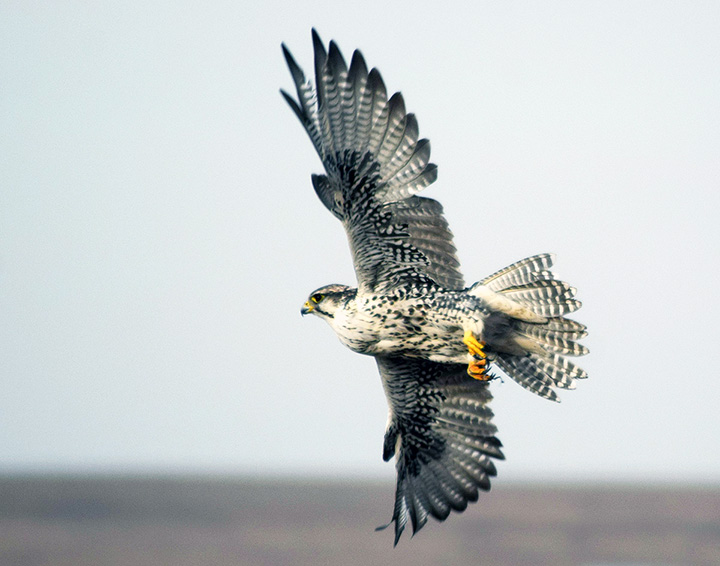 ---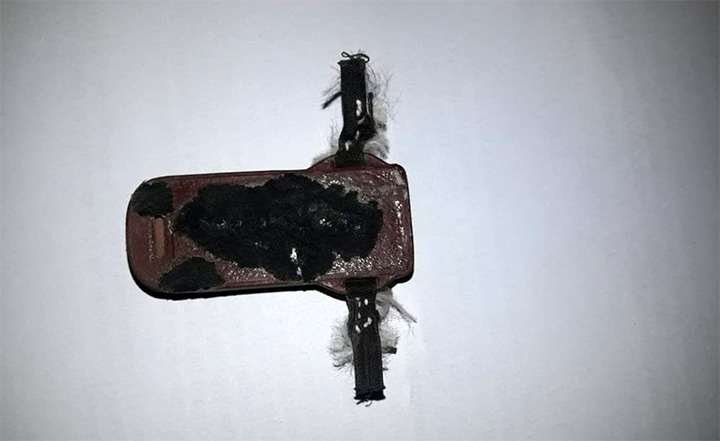 A Siberian Saker Fakcon and a GPS tracker taken from Pakistani poachers. Pictures: WWF Russia
---
Such interest in poached falcons is explained by belief that wild birds hunt better than the ones bred in captivity.
Ironically most of the birds sold by poachers were bred in captivity.
'Our falcon that was caught in Pakistan was brought up in Vitasfera birds nursery and successfully reintroduced. Now it will become a hunting bird of some Arab sheikh, who will feel proud of his 'wild' falcon, which could have been in fact legally bought', said director of SibEcoCentre Elvira Nikolenko.
In Russia Saker Falcon are raised and sold at prices hundred times cheaper than on black market; the two well-known bird farms are 'Vitasfera' in Moscow and 'Altai Falcon' in Barnaul.
The reintroduction project is ran since 2017 by Russian Network for Study and Protection of Birds of Prey, SibEcoCentre company in Novosibirsk, WWF Russia and fund 'World Around You' set by Siberian Wellness company.

Pictures below show Siberian Saker Falcons inside a nest, a brother of the falcon that was caught in Pakistan and sold to UAE, and one of the falcons with a bird expert before release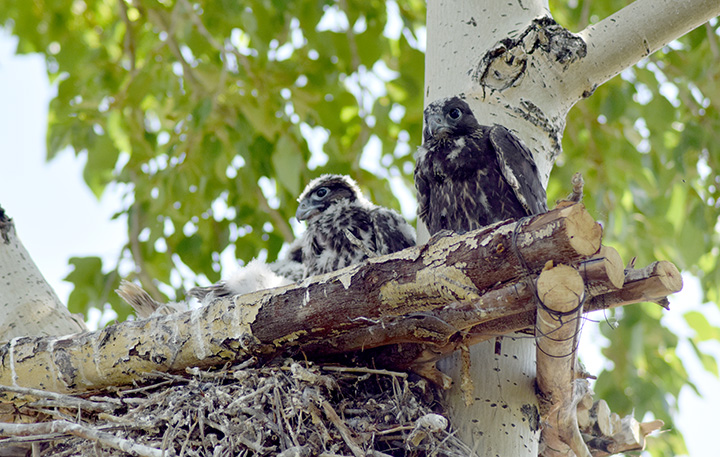 ---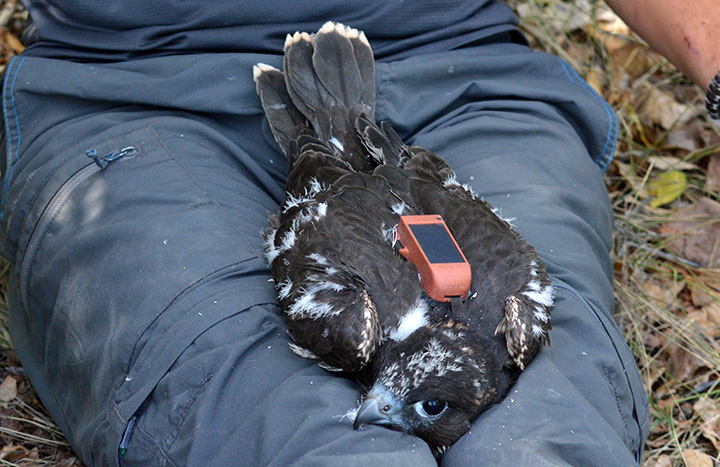 ---