Jessica Long, proud winner of London Paralympic and a holder of 20 world records
When the American swimmer Jessica Long won gold in the 100 metres butterfly at the Paralympic Games in London, almost no one knew about it in Russia.
Even though Jessica is an American sports superstar, a Phelps in a skirt.
In Athens, the then 12-year-old Long, the youngest in the US team, won three gold medals, in Beijing - four plus one silver and one bronze.
Currently, she owns 20 world records. Twice - in 2006 and 2011 - she was given the title of 'Swimmer of the Year'.
Finally, she is simply beautiful and would make a competition to any supermodel on the catwalk.
In Russia, she is not famous, and not just because we do not like other people's victories.
The Games in which she participates are the Paralympics. Jessica was born in Irkutsk and in a former life was called Tatiana Olegovna Kirillova.
Jessica (Tatiana's name today) was born without a small leg bones, ankles and heels. At the age of 13 months, she was adopted by a US family in Baltimore. When she was a year and a half, both her legs were amputated below the knee. At age of nine she began to swim.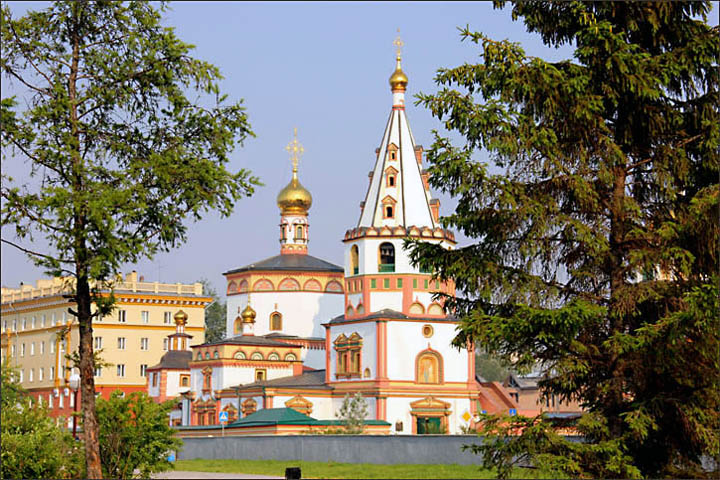 Irkutsk, Eastern Siberia, where Jessica Lond was born. Picture: The Siberian Times
In America, people love to swim and love people with a strong character. Therefore, Jessica gets all the glory there.
One of Jessica's friend in the team of Paralympic swimmers is Mihaela Rutherford from California.
Mihaiela's mother lived in the Chernobyl-affected area of Belarus.
While the girl was conceived in Minsk, she was born prematurely, with cataracts and underdeveloped legs, she did not have enough fingers and toes. Her parents refused to take her out of the maternity hospital.
Americans adopted Mihaela at the age of four when her right leg was already amputated. The girl happily ran on her knees, and from day one fell in love with the water. Today she is a three-time world record holder and gold medalist of the Athens Games.
Jessica Long. Pictures: swimswam.com
Another of Jessica's friend is Elizabeth Stone. She was born in Kutaisi with a short right thigh. Elizabeth got her right leg amputated. She does not only swim, but also plays basketball (athletes with amputated or paralysed legs played in wheelchairs). Elizabeth Stone is a Beijing Paralympics silver medalist (100m backstroke) and world champion in 2010 in the 4 x 100 relay.
Among US athletes, Paralympists we should also mention Tatyana McFadden of Maryland.
At the age of 15, she won the wheelchair race in Athens. Tanya was born in St. Petersburg with Spina Bifida - her body is paralysed below the waist. At the orphanage she could only crawl - there was no money for the wheelchair. She was adopted at the age of seven.
Today, Tatiana is the world record holder in javelin, she plays basketball and ice hockey (players move on special sleds), served in the US Senate as an expert on international adoptions, and now trains soldiers injured in Iraq. Tanya's favourite phrase, which she says in Russian, when someone wants to help her: "I'll do it myself!"
From her orphaned childhood she remembers the small rooms and the smell of cabbage.
Last year, Tanya pulled herself together and went to St. Petersburg to Orphanage Number 13, where she spent the first six years of his life.
She later told a British journalist, that the conditions have changed for the better, many of the children have money or toys.
Tatianа gave one of her gold medals to the orphanage mistress whom she still remembers and was glad to see.
In America, there are movies made - and articles in magazines - are published about these amazing girls and their adoptive parents.
And in Russia everyone is silent. Their fates deny a local favourite argument of opponents of international adoption - that corrupt Russian guardianship officials sold to foreigners gifted children as disabled ones. In this case, fraud is excluded.
The adopting families knew everything about the disabilities of these small adoptees. Probably, people adopting children with disabilities get some special inspiration - after the mother of Tanya Deborah McFadden adopted her daughter she adopted another one: a one-legged girl from Albania.
It is a pity that the main accuser of American adoption Pavel Astakhov was not recommended to go to London to meet with Jessica and Tanya - he could have seen the situation from different perspective.
But you don't make a career with successful adoptions.
That why you have to make up the nonsense of the terrible fate of Russian orphans adopted to the US.



By Vladimir Abarinov, radio 'Svoboda' journalist, special for 'Echo of Moscow'
Words in Russian: http://www.echo.msk.ru/blog/abarinov/926925-echo/