'Siberia is the best place for tourism in the world'. Picture: Anton Perebeinos
You wanted to ski in France?
A ski pass for the French resort L'Alpe d'Huez is 48.50 euro or 3637 roubles. But if you don't want to overpay, just choose Sheregesh resort in Kemerovo region, and enjoy 3 days of skiing for the same price.
A standard ticket for the London Eye is £20.95 or 2021 roubles. We have a better option with a more breathtaking view for you.
You'll need slightly less then that for an ice dive in Lake Baikal if you are a certified scuba diver or a little more if you are doing it for the first time.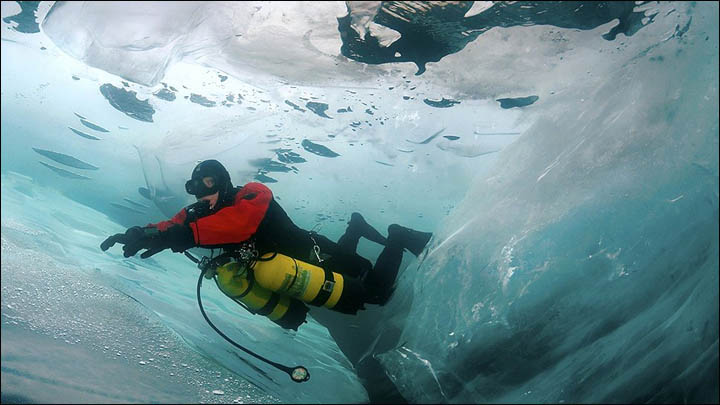 ---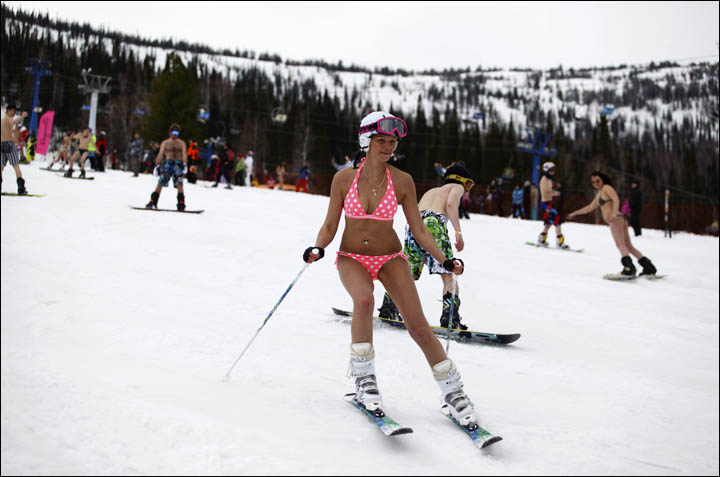 Ice dive in Lake Baikal and skiing at Sheregesh resort in Kemerovo region. Pictures: AGE/EASTNEWS, Maksim Kiselyov
A glass of Pinot Noir in a Rome cafe on average costs 8 euro, or 600 roubles. But if you want to try something really special go for stroganina - sushi made of frozen Siberian fish, portion of which will cost you the same price in a Sakha Republic restaurant.
The Empire state building (main deck only) costs 29$ which is 1800 roubles.
For the same amount of money you can go up the Visotsky observation deck. Yes, it's only a little more than half the height of the Empire State (Visotsky Tower is 186 metres tall) but it gives a splendid view of Yekaterinburg, the capital of the Ural region on Siberia's western fringe.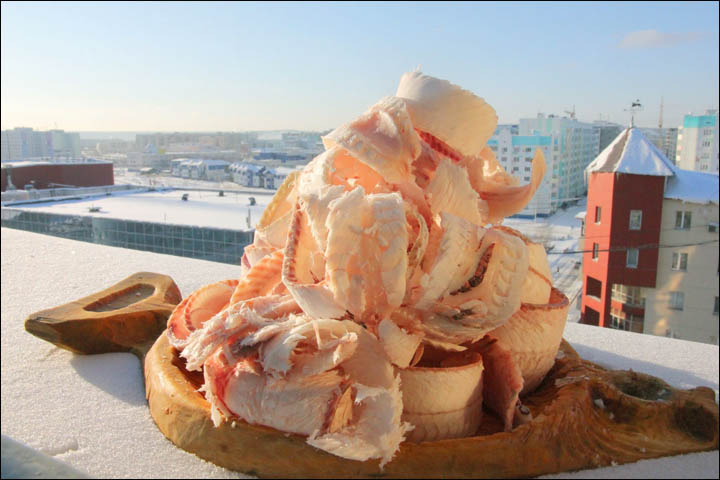 ---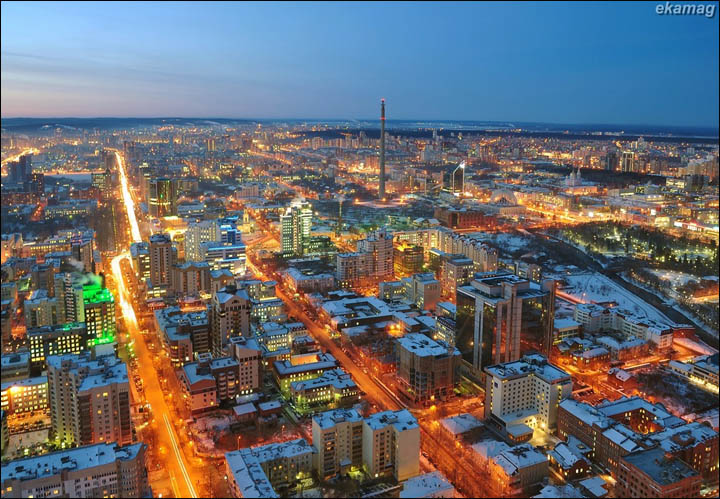 Tasty stroganina from Yakutia and splendid view from Visotsky Tower in Yekaterinburg. Pictures: ykt.ru, ekamag
Vienna is the capital of classical music, but tickets maybe difficult for some with the fall in the rouble's exchange rate. A ticket for the balcony at the Vienna Opera Theatre is 116 euro or 8700 roubles.
For the same money you can visit Novosibirsk Opera and Ballet Theatre - famed for world class stars such as Igor Zelensky and Sergei Polunin no less than 21 times!
You planned to go to Copenhagen and discover the city by bicycle? A day's bicycle rent costs you 70 Krone or 795 roubles. For the same money in Khanty-Mansiysk you can ride a deer sled 3 times - and trust us it's quite an experience.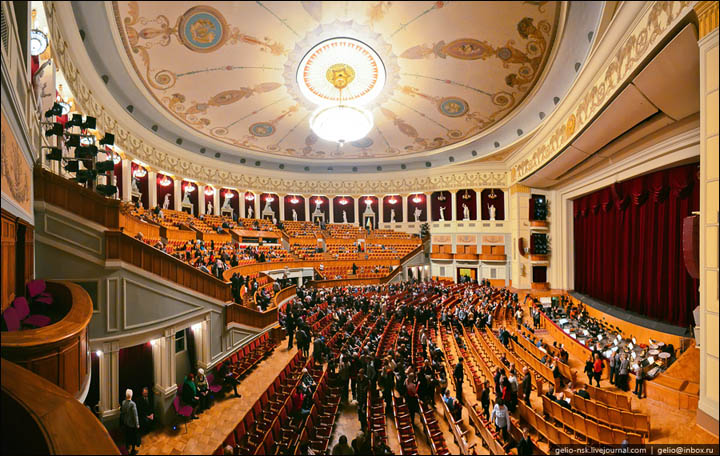 ---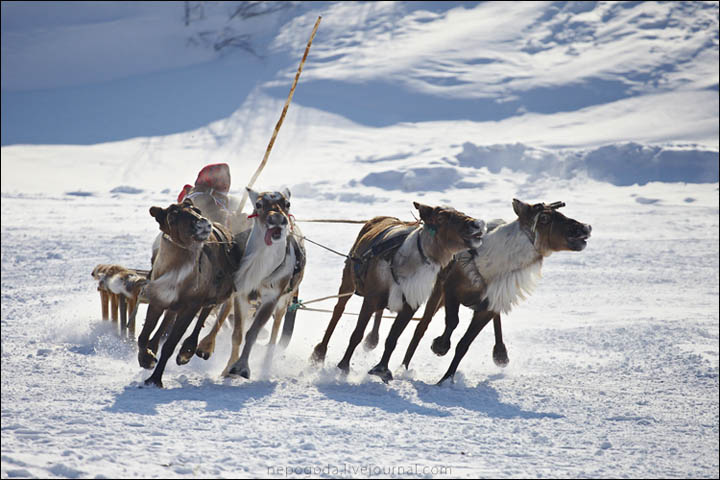 Novosibirsk Opera and Ballet Theatre and riding deer sled in Khanty-Mansiysk. Pictures: Slava Stepanov, Nadezhda Sobolevskaya
You were thinking about visit your friend in the US?
For the same money, invite your friend to fly to Russia and travel the Trans-Siberian railway adventure from Moscow to Vladivostok.
One week on the railway, passing through cities and forests, and thousands of memories to make. That's what we call a good travel plan.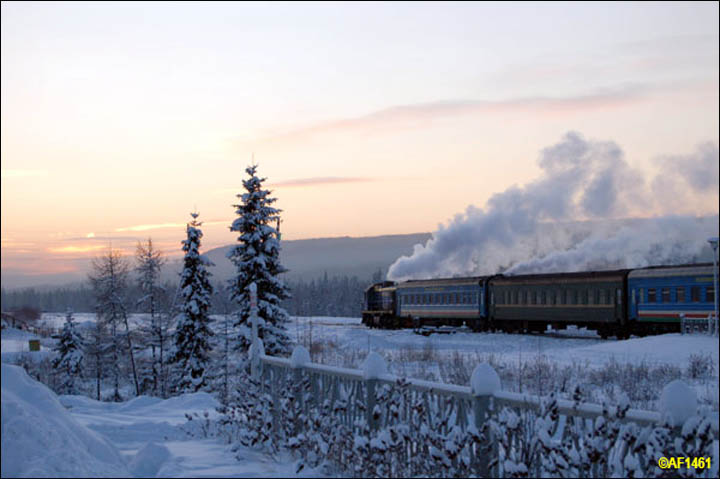 ---
Trans-Siberian railway in winter and in summer. Pictures: AF1461, Russian Railways