Michael and wife Anastasia in Krasnoyarsk, Siberia. Picture: Michael Oliver-Semenov
It is 1023 days since I arrived in Siberia, or 2 years, 9 months and 20 days depending on how you count. It is also 2 years, 3 months and 15 days since I wrote anything for the Siberian Times, and my oh my, how times have changed.
Back then I was just getting used to Siberian life, everything looked wonderful and new, and if you look back at my articles from that time it was plain to see I didn't have a bad word to say about Russia. That in fact hasn't changed, even though I am now, for the first time in my life, living in a sanctioned country.
That sounds like something extraordinary I know, like I'm living in some backward-third-world-war-torn-somewhere, but that couldn't be further from the truth.
Leaving politics aside as much as I can, I want to tell you exactly how life has changed between then and now.
Well, people still get up for work in the morning; the buses are still running; it's still incredibly bloody hot in summer (yeah I know – it's Siberia); and when the sun sets the moon comes out. When the crisis hit, if we can call it that, some prices were affected, milk went up a bit, as did chicken, and the buses put their prices up by 4 roubles (that's 4p these days).
When Russia introduced the counter sanctions against certain foods, my wife and I had a look in the fridge to count how many foreign products we had: none. Not one. It's not that we don't like brie, it's just that it was always a bit pricey anyway, and we like buying local.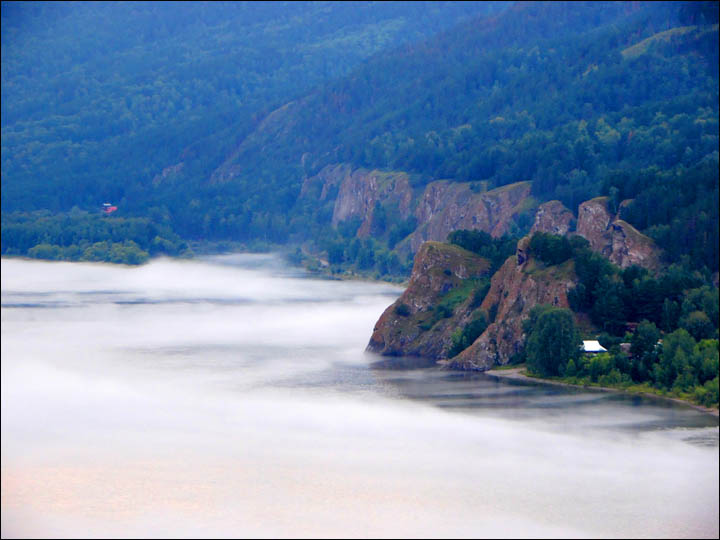 ---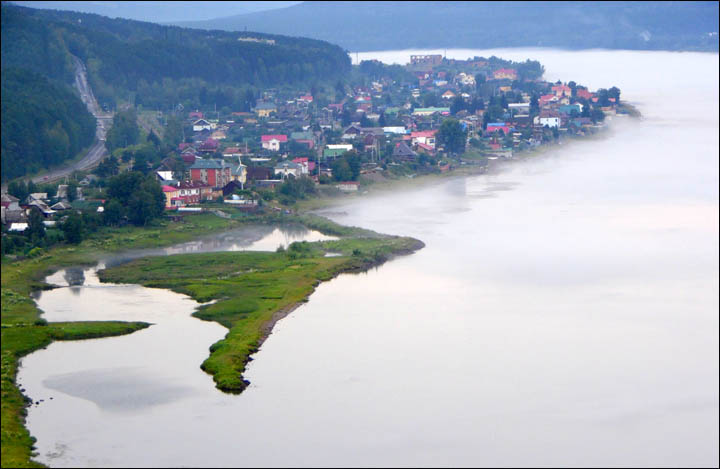 ---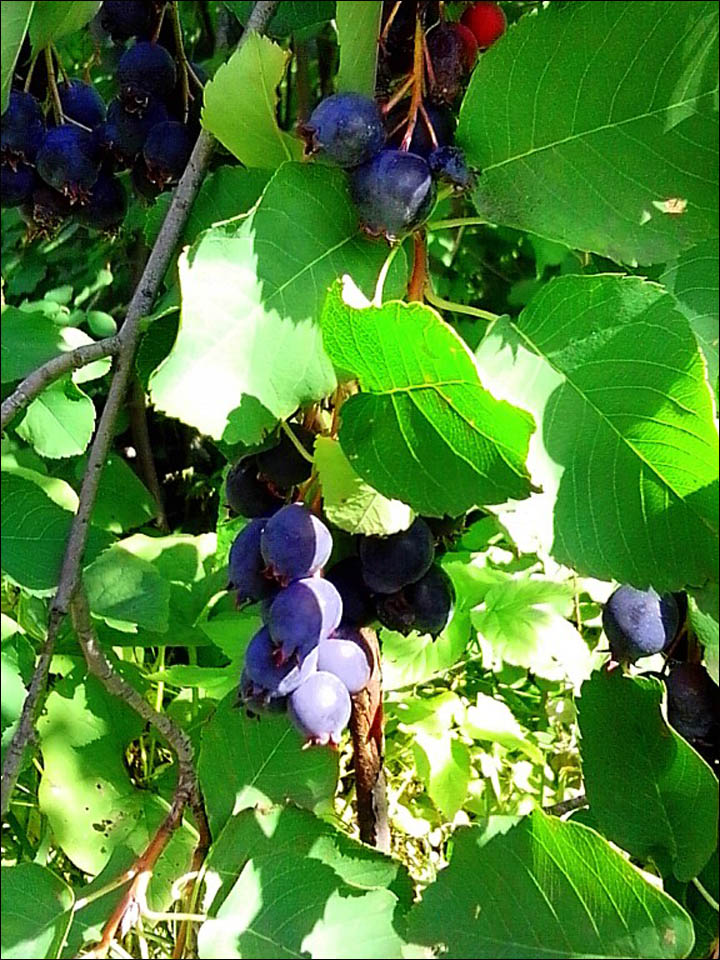 'It is 1023 days since I arrived in Siberia, or 2 years, 9 months and 20 days depending on how you count'. Pictures: Michael Oliver-Semenov
---
This leads me nicely to something I've wanted to say for a while.
Just after I stopped writing for the Siberian Times, someone wrote an article about Russian food, and there not being any vegetables. Really? I can't walk down the street without tripping over at least a dozen fruit and vegetable stalls. Russia isn't known as a food country, but take it from me boys and girls; I am currently alive in food central.
Yeah, the foreign foods are gone, but who cares when you have everything and more to maintain a very healthy diet. And even if the stalls did somehow magically disappear (this is highly unlikely as new ones spring up like flowers seemingly overnight), we grew so much food at our dacha this year that I was wondering whether to start a pear export business.
The thing about Russia is that food is still seasonal. I love this fact, not only because it reminds me of my youth, a time when one didn't expect to have access to everything all of the time, but because it gives you something to look forward to and forces you to change your cooking habits.
In spring we have the wild garlic season, then the strawberries are ready, and last week we harvested our potato crop, which is twice the size of last year's crop because…. well, we have land so what the hell else are you gonna do with it? It was just a few days ago that my friend Igor took me to his dacha for breakfast. We didn't sit down at a table – there were no tables – as we walked through the garden he said 'eat what you like' and started plucking fruits from trees and squeezing peas from pods. So we walked the length and picked what we wanted, straight from the Earth. It was wonderful.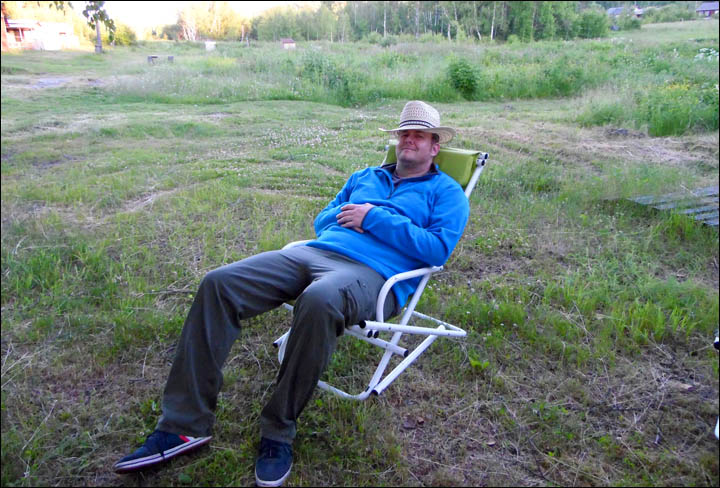 ---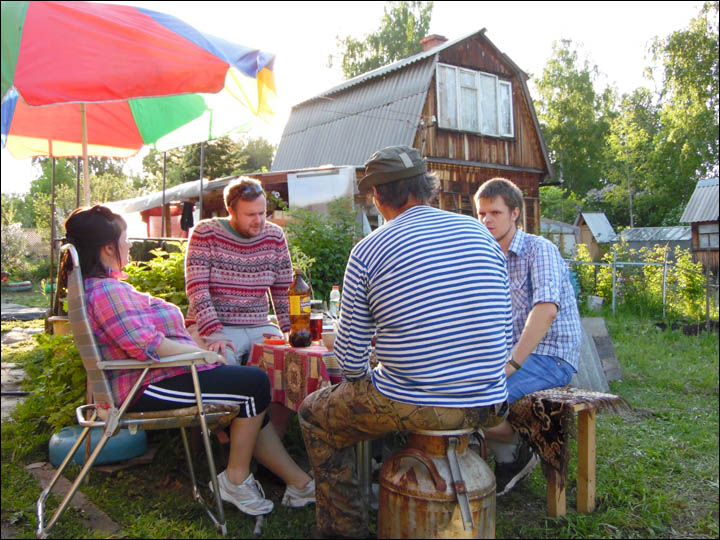 Michael with family and friends at dacha (summer house) outside Krasnoyarsk. Pictures: Michael Oliver-Semenov
---
I'm very glad to say that there's no shortage of tea either. I am British, and do fit the stereotype that if I don't have a million cups of tea a day I turn into Mr. Hyde.
It still amazes me when I'm at the dacha and we run out of tea, when my mother-in-law says 'well go into the garden and pick some.' It's that simple – go and pick some. It kind of blew me away 2 years ago and it still does a bit.
Coming from a 2 up 2 down house in Cardiff, where we could only dream of having a country house, and where everything I ate came from the supermarket, Siberian life is idyllic at times. That's one of the very big differences about my life here.
In Siberia we tend to focus on essentials. We recycle old beds, tables, bottles, anything and everything and turn them into something useful. At Igor's dacha I noticed that the roof was pitched in a slightly odd way and the guttering was fixed up to an empty plastic bottle which led to a steel drum.
He told me that when the pipes that pumped water from the lake broke and wouldn't be replaced for a while, his mother, who must be in her seventies, decided to harvest the rain water. Of course, why not?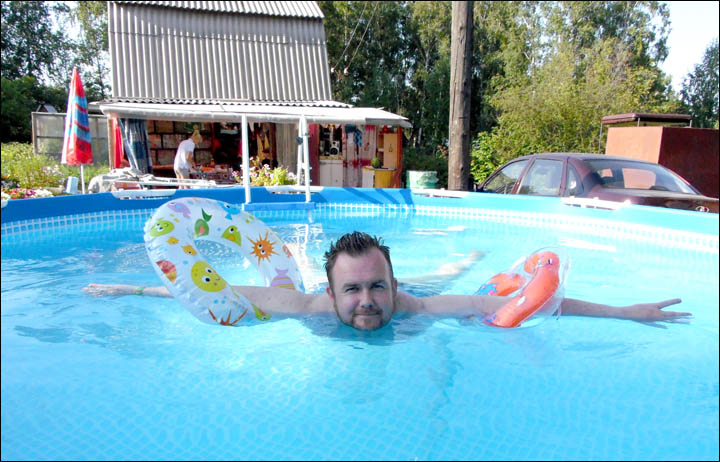 'Siberian life is idyllic at times'. Picture: Michael Oliver-Semenov
---
I have digressed. Let's go back to sanctions. I would be lying if I said life has been a constant flow of wonderfulness.
There have been plenty of times I have been afraid to speak and I'm very cautious now about talking politics to people I don't know very well.
Unfortunately there have been 2 major incidences that have caused my life to lose its sheen just a touch. Firstly, a very good friend of mine, who is Belorussian, though that fact seems to be ignored outside of Russia, went on holiday to Egypt last November. All was well except for the fact that she and her 2 children had to live in a segregated hotel. The hotel restaurant was split - one side for people who spoke Russian and one side for everyone else.
The floors were also split so Russian speakers were away from the others, and there was a even a separate children's playing area for the Russians kids – not because Russians are seen as so special that they deserve their own separate facilities, but because the Russians and Russian speakers were deemed to be inferior or hostile, or dangerous somehow.
When I heard of this I was livid. People are people, and even if my friend is or isn't some kind of rabid nationalist, the politics of the day shouldn't have been used to make my friend feel like an outsider, let alone be used to affect her children. I mean, were the children from other countries really in danger of catching something? Were their future beliefs going to be affected? Are Russian children contagious? If you let your western children play on the same climbing frame will they come home screaming 'death to The West?' No, of course not.
Regardless of what is said in the media, and regardless of the large and brutal game of human chess currently being played in Eastern Europe, I regard the segregation of children while they're on holiday as a needless act of violence and cowardice.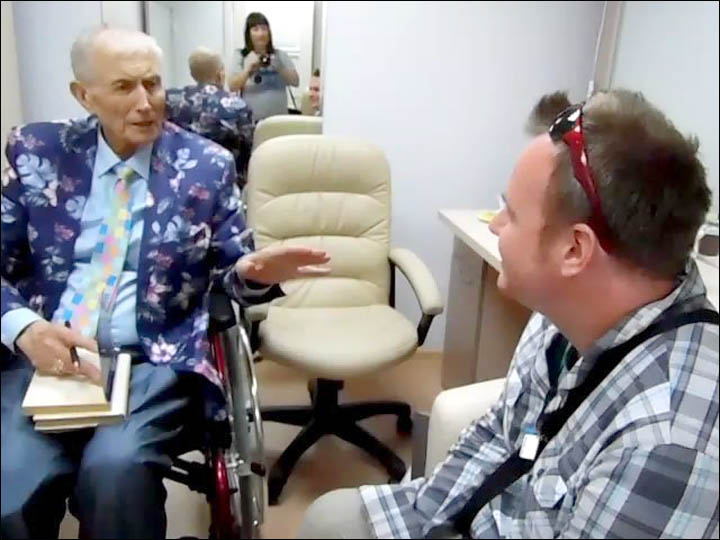 ---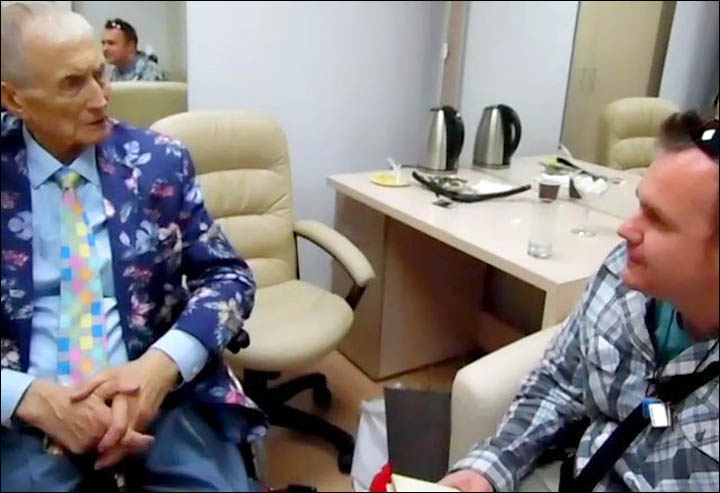 Yevgeny Yevtushenko on his recent visit to Krasnoyarsk. Pictures: Michael Oliver-Semenov
---
The second incident I spoke of was much closer to home.
One evening a few months ago, while out with two of my American friends, we were accosted by a group of young Russian men who demanded that we pay their bill. They didn't have much of a problem with me but they thought that the Americans owed them something. It got a little heated and we ended up taking the back exit out of the building to avoid any hostility. No one was hurt, but still, people have the right to a beer with their mates without being harassed.
Thankfully that was the only incident I have witnessed personally; my friends however faced that kind of racism often. I'm using the past tense because they've both left the country now (for personal reasons, not because they were forced out). Similarly, my friends didn't march around screaming 'death to Russia.' They love this country, as much as I, which is saying a lot.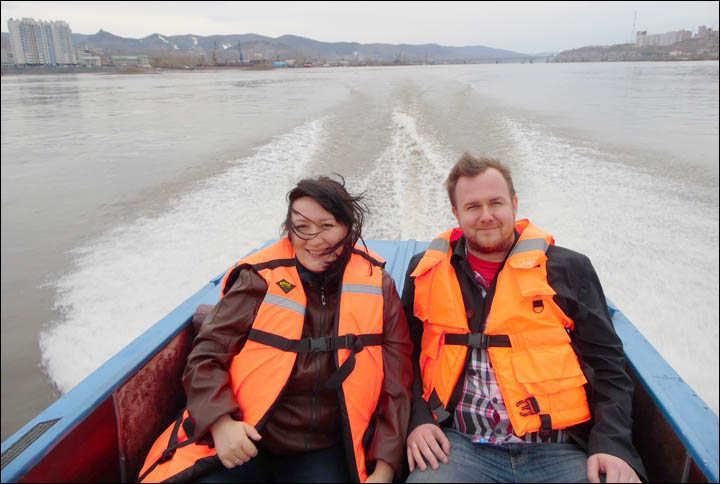 Michael and Anastasia Oliver-Semenov. Picture: Michael Oliver-Semenov
---
I don't want to end here by moralizing - you don't need me to. It goes without saying that the above incidences should never have happened. I am equally saddened for both my Russian and American friends who face difficulties. There simply is no need for it.
People are people - regardless of where we live or where we were born, we are not responsible for the current political stalemate between Russia and The West.
We should all be nice to each other and blah blah blah. Seriously though, life is hard enough without having to build separate climbing frames. Can we please try to play nice?