FSB veterans spoke of 'treason' and 'betrayal'. Picture: Ren TV
A brash parade of FSB Academy graduates in a cortege of black Mercedes Gelandewagens, horns blaring, met with horror from veteran spies but also the Russian authorities. The best agents stay in the shadows, but in their graduation celebration this basic rule was forgotten.
At the time the Kremlin declined to comment, instead making clear that the FSB Academy and the service itself should take action - and now they have.
Those responsible were given an ultimatum to leave the service, or face postings to the other side of Siberia, in Chukotka, or Kamchatka, it was reported.
'The main part of FSB Academy graduates who took part in the ride of Gelandewagen cars were sent to serve in Chukotka and Kamchatka detachments,' reported Life.ru tabloid.
'The graduates were offered either to agree and to go to these remote regions near the border, or to resign. Almost all chose the first option.'

---

---

---

---
---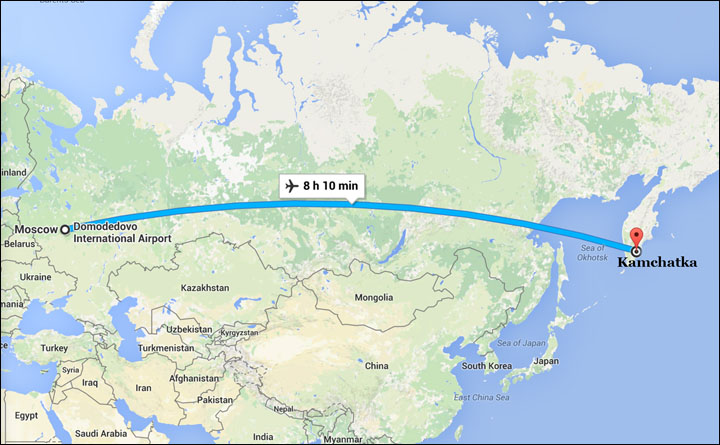 Violating the basic principle of serving FSB, the Moscow Academy graduates. Pictures: Ren TV
---
A source told the news outlet: 'It was important for the FSB leadership to teach their graduates a lesson for such a provocative behaviour.'
Yet despite the 'indecent and demonstrative behaviour' and the 'anger' it caused, it was decided 'not to withdraw their chance to serve in the FSB'.
A way back to Moscow has been allowed for those graduates who service their time in the Russian Far East and 'demonstrate exceptional professional skills'.
A statement from the FSB made clear the incident flouted the code of ethics and acceptable behaviour.
'The leadership of the Academy are subject to disciplinary actions,' the statement continued. 'Some of the directors were reduced to lower positions, others were listed for resignation. During the internal investigation it was established that in order to dramatise the situation numerous fake video and other materials allegedly related to graduates to the Academy were used in the Internet.
'This information will be studied in detail.'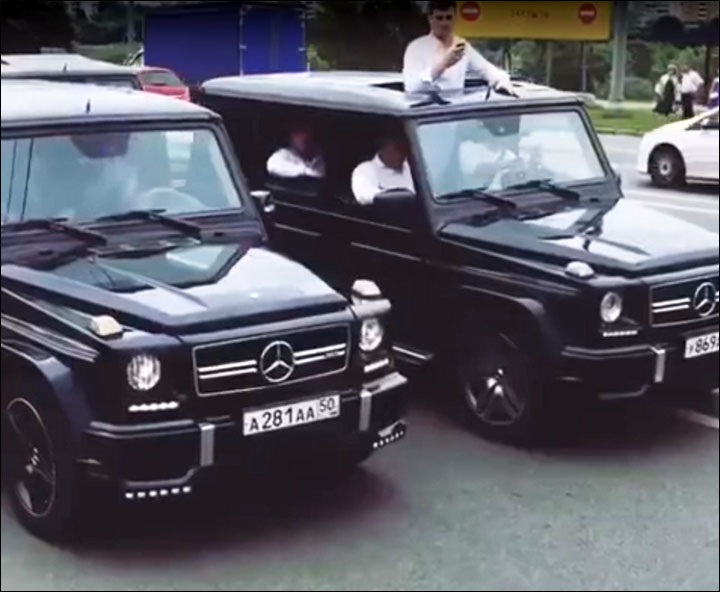 ---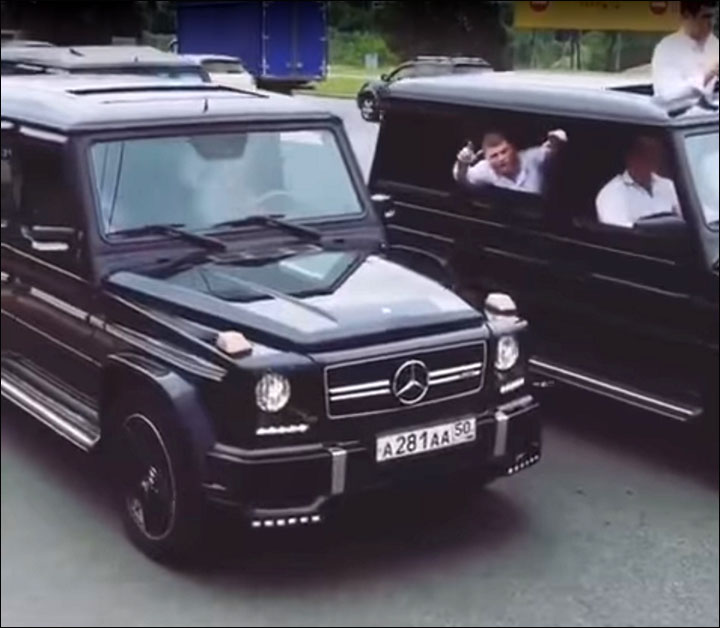 FSB agents punished for 'indecent' graduation jinx in Moscow. Pictures: Ren TV
---
Retired Vladimir Rubanov, former head of the KGB analytics department, was quoted saying that such behaviour was a 'disgrace' and 'should not be forgiven'.
Other veterans spoke of 'treason' and 'betrayal'.
Images of the Mercedes parade were shown on the internet and the story was covered by the Russian and international media.